CHARLOTTE, N.C. — Medical professionals in the Charlotte area and across the country are working hard to help everyone during the COVID-19 pandemic. One woman in the Charlotte area decided to give back to those who are giving their all.
Caroline Elliott started taking donations online to help raise the money to support 100 meals for first responders. Then, she reached out to multiple locally-owned restaurants in Charlotte — helping local businesses and Charlotte-area medical staff at the same time.
Inizio Pizza Napoletana said Elliott placed the order, picked the pizzas up and delivered them to the hospital herself.
"It's definitely just a small way to tell them, 'Thank you, we appreciate you, we see you and although we can't do your job, we're behind you 100%'," Elliott said.
"STAY HOME FOR THEM! These are the real heroes," Inizio Pizza Napoletana's caption says, in part.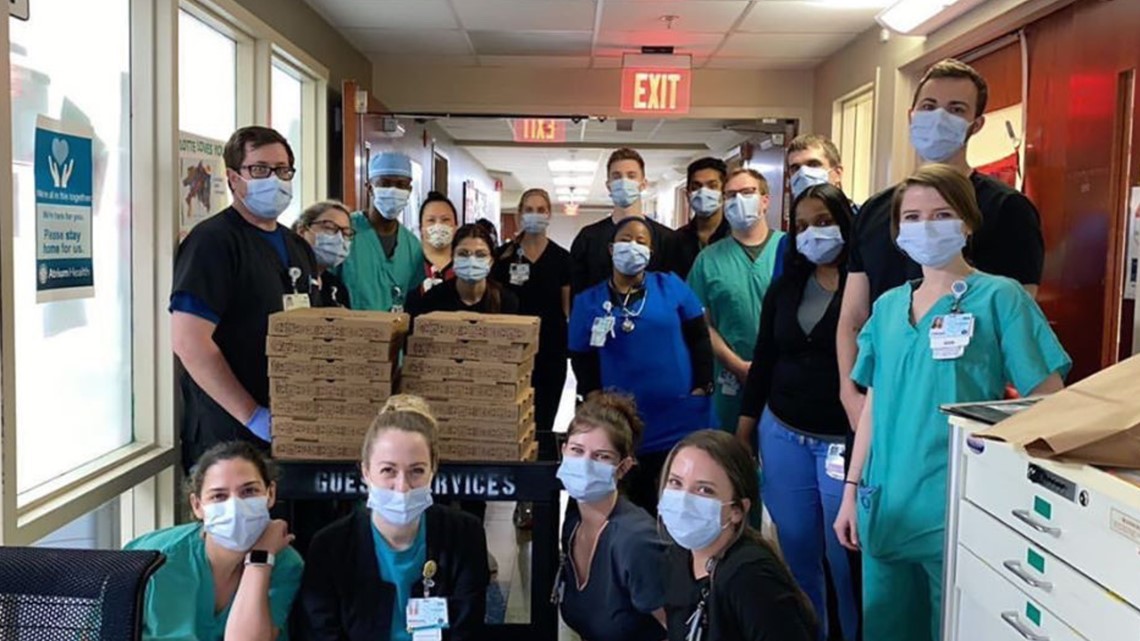 The meals will go toward hospital staff at CMC Main and Novant's Presbyterian Hospital, and Elliott plans to expand that to Levine Childen's Hospital, Hemby Children's Hospital, Mercy and Novant in Pineville.
Elliott says on the GoFundMe page that they have raised over $11,000 so far.