GASTONIA, N.C. — Six people were shot, including two Gastonia Police Department officers at the Remedies nightclub in Gastonia late Thursday night, police said.
According to Gastonia Police, two officers were working off-duty at the club when they tried to break up a fight around 11 p.m. when shots rang out. Gastonia Police said both officers, later identified as Sergeant E. Nelson and Officer M. Lewis, suffered non-life-threatening injuries.
The four other victims also suffered injuries that are not life-threatening. Initial reports stated one officer was shot during the incident, but Gastonia Police said the second officer was also injured early Friday morning.
Two suspects are in the custody following the incident. They have been identified as Alonzo Lewis Hamilton and Allen Slaughter. Hamilton and Slaughter were both charged with six felony counts of assault with a deadly weapon with intent to kill inflicting serious injury.
The two shooting suspects appeared by video conference in a Gaston County courtroom on Friday. The judge read the six counts of assault with a deadly weapon with intent to kill and inflicting serious injury against each of the two shooting suspects.
Witness Lamar McCorckle said the gunfire erupted shortly after a fight broke out.
One of the shooting suspects, Alonzo Hamilton, told the judge he would wait to talk to his attorney before speaking on bond. The other suspect, Allen Slaughter, asked the judge a brief question about a bond hearing.
"Typically with matters this serious and the number you have, there's not as much that can be done," the judge told Slaughter.
The judge kept bond at $1 million dollars for each of the suspects.
Gastonia police said Sammy's Neighborhood Pub in Belmont and Webb Custom Kitchen are raising funds for Officer Lewis and Sergeant Nelson on Wednesday, November 18th.
They will donate $5 for every special purchase and the funds will go to help the officers. Sammy's Neighborhood Pub in Belmont will take donations if people are unable to stop in and eat.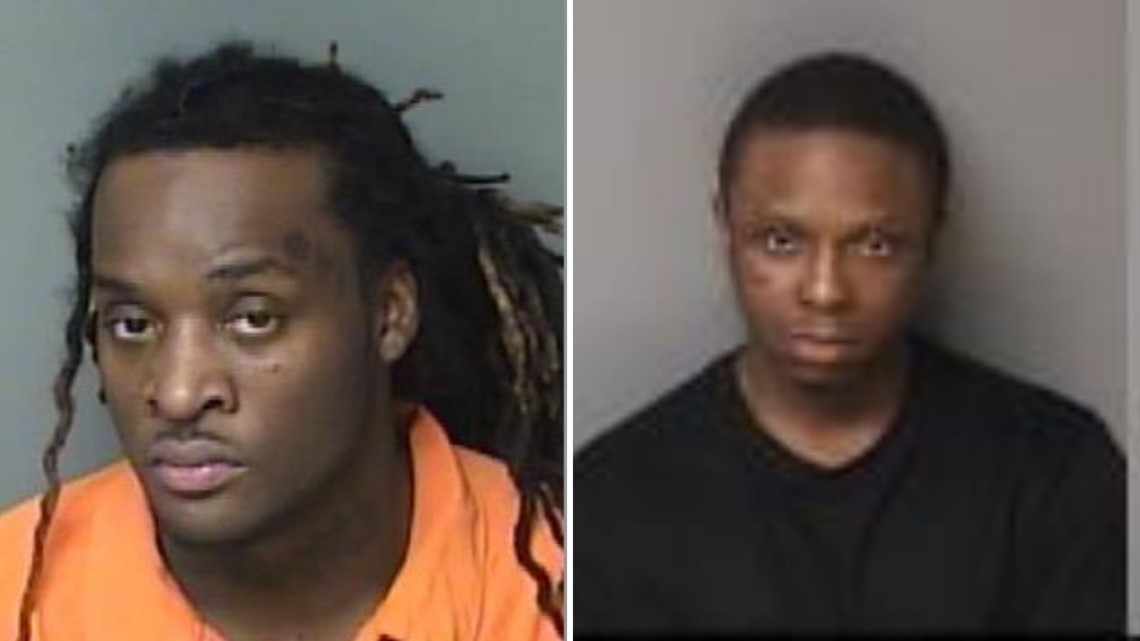 Anyone with information regarding the incident should call the Gastonia Police Department Criminal Investigations Division at 704-866-6880 or email at police@cityofgastonia.com or online at GastoniaPD.org.