Charlotte-Mecklenburg police issued two warrants for Darian Dru Thavychith in connection with Ethan Rivera's shooting. CMPD investigators said Ethan Rivera was driving along West Trade Street near Truist Ballpark in Uptown when he was shot on Feb. 11. He died from his injuries the next day.
CMPD has not said if Thavychith is in custody but his name didn't show up during a WCNC Charlotte search of recent arrests or current Mecklenburg County Jail inmates. He is wanted for murder and discharging a weapon into occupied property.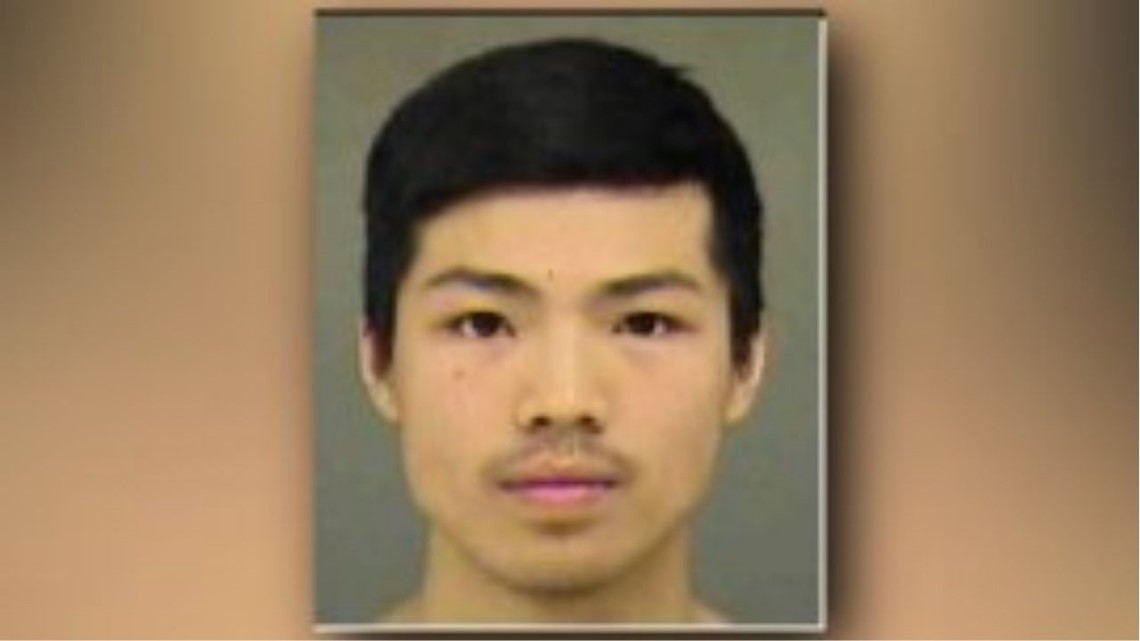 Meanwhile, about a dozen bus drivers got together for another demonstration outside of the government center in Uptown Charlotte Monday afternoon. The drivers are pushing for better safety measures, and tell WCNC Charlotte that the shooting death of Ethan Rivera is not the only time they have felt unsafe on the job.
"I want to ask the coward who murdered our friend…did you know that he couldn't defend himself?" Veronica Wallace, an employee with CATS, said. "Did you know that he couldn't follow you and did you know that he was unarmed and had no protection? Is that why you did that?"
Ethan Rivera's mom, Sylvia Rivera said she supports these bus drivers and hopes one has to go through what her family is experiencing now with the loss of her son.
"This is not the first time, this is just a more severe case of what could happen to you driving that bus," said Sylvia Rivera, who's hopeful police will catch the shooter now that he has been clearly identified. "I want to see this person alive and in handcuffs and shackles. I want him to be punished and taken off the street."
Violence is not a new concern for bus drivers.
"We're here because we're tired of being spit on," CATS bus operator Jeannette Lowery said. "We're here because we are tired of being cursed out. We're tired of being sexually harassed."
The group shared several demands including bulletproof partitions, security on routes, working phones on all vehicles, 911 all-call button and policy reinforcement of banned passengers.
"We want to make some changes and what we feel could change is more police presence and we want to talk more policy changes in the future," activist Willis Draughn Jr. said.
Lowery has been with the company for six years and said the lives of her passengers, her colleagues and herself are on the line.
"I want to come home and see my grandbabies grow up," Lowery said. "I want to see my kids get older. I want to get older myself... I want to get older."
"Listen to them because those are the people that are working and moving around north Carolina to make people get to work, go wherever they have to go. And they shouldn't feel like this could happen to them," Sylvia Rivera said.
Bus drivers are going around getting signatures of people who have been threatened or assaulted verbally or physically on buses. They're hoping to show power in numbers in why changes are needed to better protect everyone who uses the CATS buses.
CATS sent WCNC this statement :
The safety of our employees and riders continues to be CATS' main priority. We're continuing close conversations with Operators and their certified labor union regarding their concerns.
CATS contracts our transit police officers through a private security company, Allied Universal. Our contract with Allied Universal is up this year. As part of the RFP process, CATS will certainly consider the need for additional officers. As with many industries, law enforcement is also experiencing a labor shortage. CATS will continue our close partnership with law enforcement partners to implement solutions that meet the needs of our operators.
"If you know anything, say something," Sylvia Rivera said. "This animal has to be taken off the street. If it happened to my son, your child could be next because this person didn't seem to care who Ethan was or who he was leaving behind."
CATS held a moment of silence for Ethan Rivera last Friday at noon. CATS paused all transit operations for two minutes and then sent an "all-call" to bus, rail and paratransit operators to announce the moment.
Loved ones and coworkers also held a candlelight vigil for Ethan Rivera along Alleghany Street, sharing memories and grief together.
"If you knew Ethan you knew he was always going to have a smile on his face and uplift you," one friend said.
Note: WCNC instituted a new policy in March 2021 regarding the broadcast or posting of mugshots.
WCNC will only air or post a mugshot if the person has been formally charged with a crime and in a few other cases. The exceptions include: If it appears the person could be a danger to themselves or others or if they are wanted by authorities; to differentiate between people with a common name; if the photos could encourage more victims to come forward. The news-editorial leadership may also decide to use a mugshot based on the severity of the crime(s) committed and/or the level of public interest in the crime and ensuing criminal proceedings.
WCNC Charlotte is choosing to show the mugshots of the suspects in this case because of the high-profile nature of this case and strong public interest.