GASTON COUNTY, N.C. — Gaston County Police are investigating a series of car break-ins and the theft of a pickup truck, all of which officers say are related to each other.
According to officers, the break-ins and car thefts happened between Sept. 29 and Oct. 1st, hitting a handful of homes across the county. Most of the homes involved had Gastonia addresses.
A video and photo were posted to the department's Instagram page on Wednesday. The photo shows a 1995 Ford Ranger pickup truck with the license plate BLX-7040. The truck, which is two-toned red and white, was stolen from a home along Ferguson Ridge Road recently.
The surveillance video shows two suspects tied to a car break-in along Pintail Way. One suspect appears to be a male wearing sweatpants, a sweatshirt, and toboggan, while the other suspect can't be seen clearly. The video was taken at night, thus it appears in greyscale.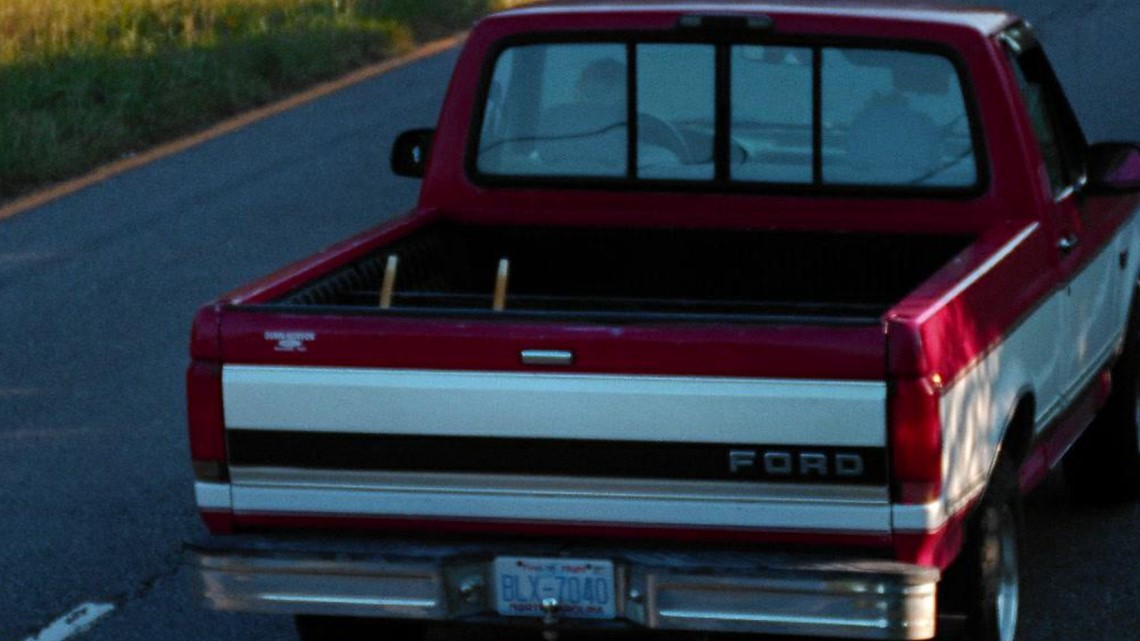 The video came from a neighbor who was not apparently targeted, as Gaston County Police said the video caught them around the same time the break-in reportedly happened.
The homes involved were along the following streets:
Fox Fire Lane
Sawbill Lane
Buckskin Drive
Pintail Way
Myers Street
Ferguson Ridge Road
Anyone who sees the stolen truck or can provide additional information including photos or video should call Gaston County Police at 704-866-3320. Anonymous tips can also be called to Crime Stoppers of Gaston County at 704-861-8000.