CHARLOTTE, N.C. — The friends and family of a murdered Shell station clerk are asking the community to step up and come forward regarding the murder of Ismael Doumbia.
Friends and family gathered with the Charlotte-Mecklenburg Police Department on Thursday afternoon in the parking lot of the same Shell's gas station where Doumbia was shot and killed.
The FBI has added $10,000 to the reward for an arrest in this case.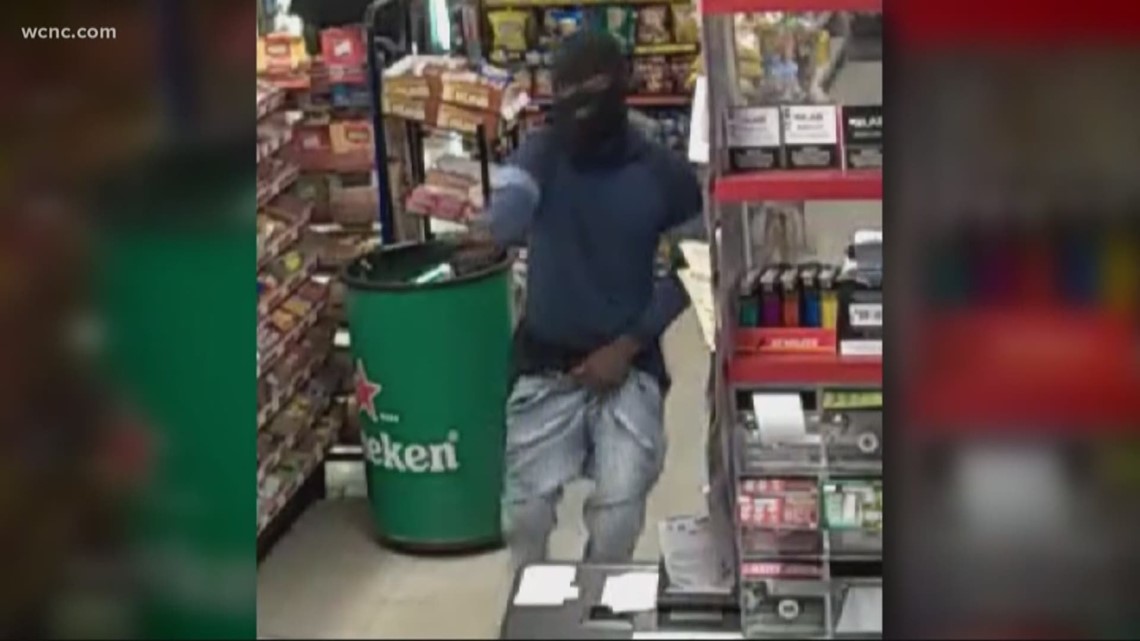 The crime happened at Shell on Freedom Drive earlier this month. Police said there's a significant reward of up to $15,000 for information that leads to an arrest in the case.
Police released surveillance video showing the masked man storming in with his gun drawn. Investigators say seconds later, you can see that suspect firing his weapon, killing Doumbia.
Doumbia's young son, Youssef Doumbia, said his father was not only his dad but his best friend.
"He was the person that always wanted me to succeed," Doumbia said of his father. "He never wanted to see me fail."
Doumbia said he was supposed to go to the bus stop and take his exams the morning he learned his father was killed.
Through tears, Doumbia said he was unable to take his exams that day.
"I tried to take them the next day," Doumbia said. "Everybody knows that my head...I couldn't think straight."
Doumbia said he has to continue to push through the pain so he can provide for his mother. He's also determined to achieve the goal that his father set out for him.
"He always wanted me to succeed," Doumbia said. "Not only in academics but in athletics and in life."
The teen went on to say he lost his partner and his best friend in the tragic shooting.
CMPD said they think someone in the community knows who's responsible for this crime.
"It's time for them or someone to step up and provide that information to Crimestoppers," CMPD said. "It's time for the community to step up and give back and give justice to Mr. Doumbia and his family here."
Anyone with information about this shooting is asked to call Crime Stoppers at 704-334-1600.
ALSO ON WCNC: