*Warning Graphic Photos* below show kitten injured after being rescued from the Neuse River Bridge.
JACKSONVILLE, N.C.-- It's heartbreaking and against the law. The Craven County Sheriff's Office is warning people about throwing kittens from vehicles on the Neuse River Bridge on US 17 in Jacksonville, N.C.
That's after the Sheriff's Office posted graphic photos of a kitten recently rescued from the bridge. The photos show the devastating impacts that have become a growing problem.
The JDNews.com reports the Sheriff's Office is adding extra patrols to the bridge and monitoring the surveillance camera in the area.
Graphic Photos: Kitten Rescued After Being Thrown On Neuse River Bridge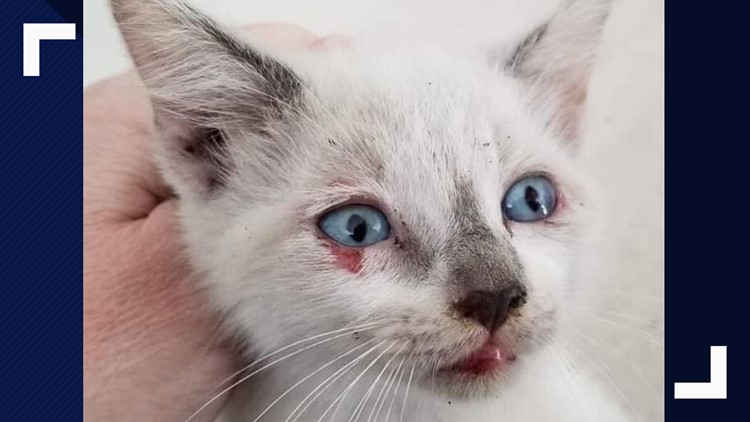 JDNews also reports several cats have been found dead and alive after being thrown from the bridge into the river.
Sheriff Chip Hughes said, "There will be zero tolerance for animal cruelty in Craven County." He also said, "We are aggressively going after folks like this that think it's ok to mistreat, abuse, and not care for their animals."
Animal cruelty is a crime under state law. The Sheriff Office asks anyone who sees someone throwing animals from a vehicle to call 911. Also, get the registration plate number and do not confront anyone involved but instead report it.