CHARLOTTE, N.C. — Employees at a Charlotte dentist's office are shaken up after a man walked into the building and began taking pictures and stole dentist licenses off the wall.
The bizarre incident happened on Thursday afternoon at Build-A-Smile off Park Road and was caught on security video.
According to the police report, the suspect walked into the office and stole the dentist licenses off the wall, before walking out. In the video, it is clear that the suspect appears to be taking pictures of the items before removing them.
WCNC Charlotte spoke with Jasmin Haith, a dental assistant who spoke with the suspect and was the only employee at the office at that time.
"So at this time, it was just myself and [the suspect] came in inquiring about fillings with me. So he was speaking with me," said Haith. "But I also had a patient so I let him know, you know, I'll be right with you give me a few moments. And, in that time with me going back and forth to be with my patient, he then stole the licenses off the wall."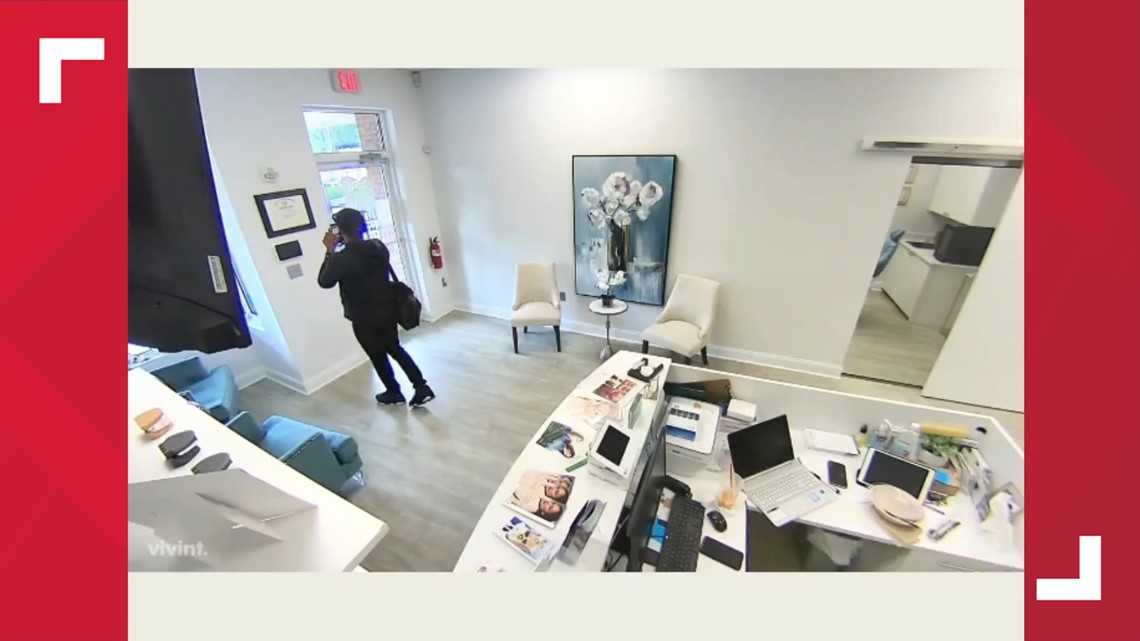 Haith said that she had never seen the suspect before and did not recognize him. She added that the dentist, Dr. Ramsey, also did not recognize the suspect.
Haith said she was thankful that nothing else happened, but expressed concern about the suspect's intentions.
"I don't know really what his intentions were. There's kids next door. The next three doors are kids so he could have scared the kids or did anything of that nature," said Haith.
Watch the video footage below:
Haith said that, after this incident, there will definitely be more staff in the office from now on. WCNC Charlotte will continue to update this story as new developments unfold.