ANDERSON COUNTY, S.C. — Two people are facing charges after deputies said they were found with cocaine under a rubber fake pregnancy belly during a traffic stop.
According to the Anderson County Sheriff's Office, deputies in the area stopped a vehicle along Interstate 85 when they noticed unusual behavior. Deputies allege that the two gave conflicting information about the woman's due date, which raised suspicions.
Investigators said the woman, identified as Cemeka Mitchem, realized deputies were catching onto her story and ran from the car. When Mitchem bailed, the drugs fell from her fake stomach. In total, deputies recovered more than 1,500 grams of cocaine.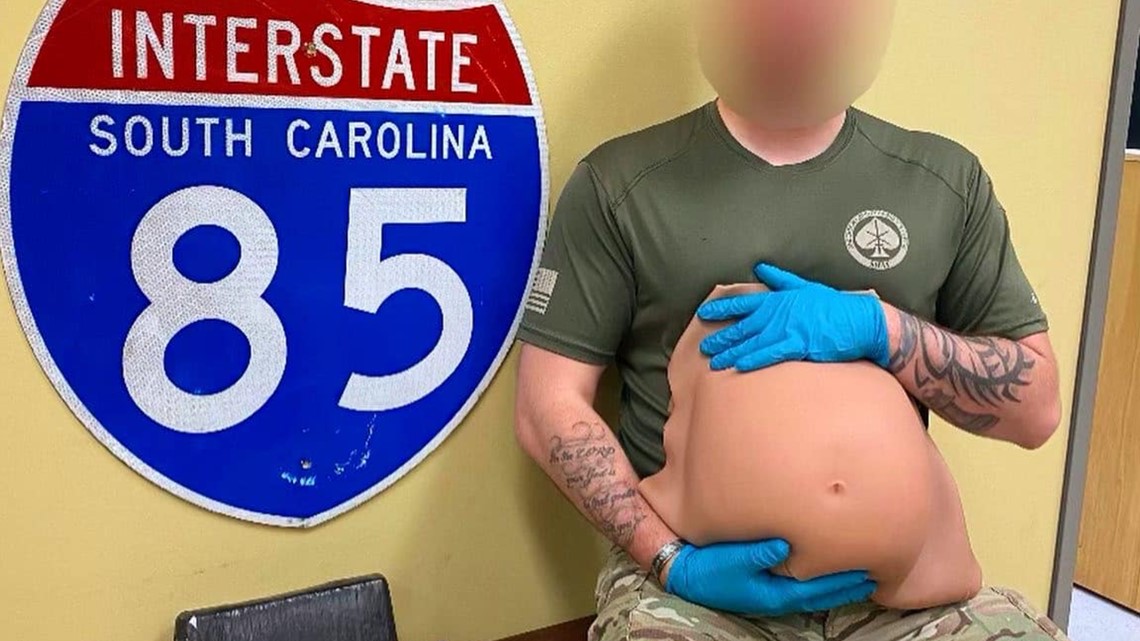 Mitchem and the driver, identified as Anthony Williams were taken into custody at the scene and now facing charges for trafficking cocaine.
WCNC Charlotte is committed to reporting on the issues facing the communities we serve. We tell the stories of people working to solve persistent social problems. We examine how problems can be solved or addressed to improve the quality of life and make a positive difference. WCNC Charlotte is seeking solutions for you. Send your tips or questions to newstips@wcnc.com.
All of WCNC Charlotte's podcasts are free and available for both streaming and download. You can listen now on Android, iPhone, Amazon, and other internet-connected devices. Join us from North Carolina, South Carolina, or on the go anywhere.