Aric Hutchinson and his new wife, Samantha, were leaving their wedding reception in Folly Beach when their golf cart was hit by a suspected drunk driver. Samantha Miller died from her injuries, while Aric suffered two broken legs, multiple broken bones in his face and brain injuries. Two other people on the cart were injured in the crash.
Annette Hutchinson, Aric's mother, posted an update on GoFundMe that said Aric was released from the hospital while he continues his recovery. More than $690,000 has been raised for the family so far.
"He is physically recovering at home while trying to come to terms with the loss of his beautiful wife," the post reads. "Now he is doing the unimaginable of planning Sam's funeral along with her family."
The driver of the car in the crash was identified as Jamie Lee Komoroski, 25. She was charged with DUI involving death and reckless homicide.
*Editor's note: A previous version of this story referred to the bride as Samantha Hutchinson. Her family has asked us to use Miller since her last night had not been changed before the accident.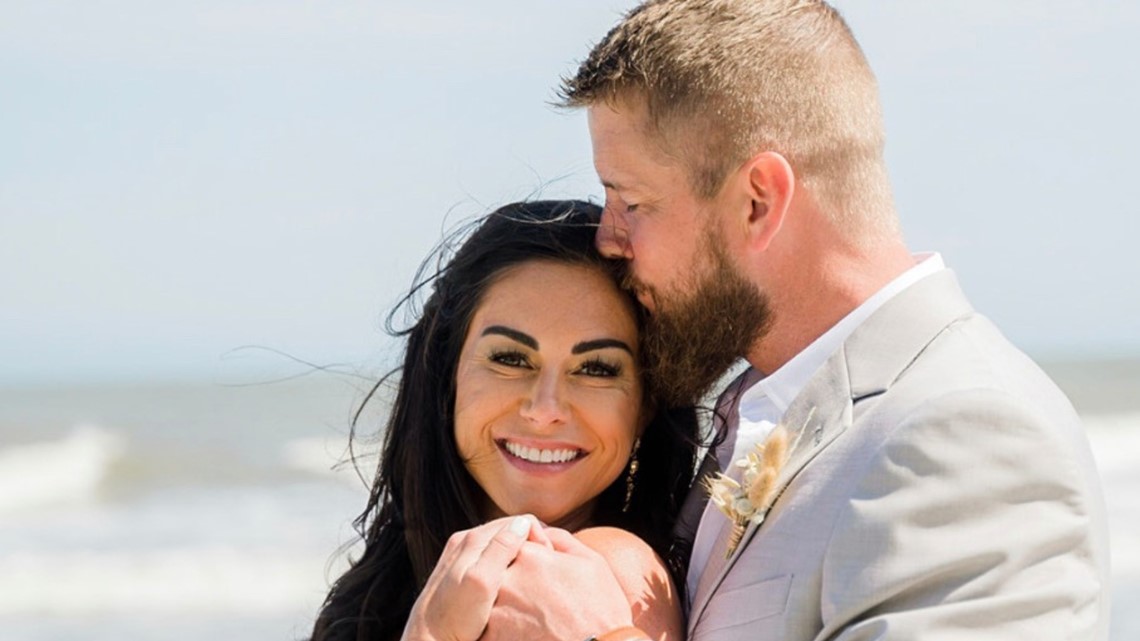 All of WCNC Charlotte's podcasts are free and available for both streaming and download. You can listen now on Android, iPhone, Amazon, and other internet-connected devices. Join us from North Carolina, South Carolina, or on the go anywhere.