CHARLOTTE, N.C. — A 19-year-old has been arrested in connection a Charlotte homicide.
Detectives with the Charlotte-Mecklenburg Police Department charged Mario Ramirez-Duarte, 19, with the murder of Shandiin Sanchez, 20.
Sanchez was found with a gunshot wound at River Birch Apartments just before 5 a.m. on Sunday, October 27.
Homicide detectives identified Ramirez-Duarte as a suspect and obtained warrants for his arrest. He was arrested and interviewed, then transferred to the custody of the Mecklenburg County Sheriff's Department.
Ramirez-Duarte has been charged with murder, two counts of possession of a stolen motor vehicle, possession of stolen goods, damage to property and interfering with an electronic monitoring device.
On November 21, CMPD said a 15-year-old boy was also charged in the case. His name was not revealed because of his age.
Tuesday night, Charlotte community members gathered for a candlelight service in memory of Sanchez. Her mother, Kamil Flores, was in attendance. Flores told NBC Charlotte she hoped Sanchez's killer would come forward and turn himself in.
"She had been wronged," Flores told NBC Charlotte. "She was betrayed by someone, and she died fighting for that reason.
"I am glad they [CMPD] were able to find him. My only hope is that he is totally truthful about every detail that led up to the moment my daughter was murdered, and I want for him to ask God for forgiveness."
Candlelight service for Shandiin Sanchez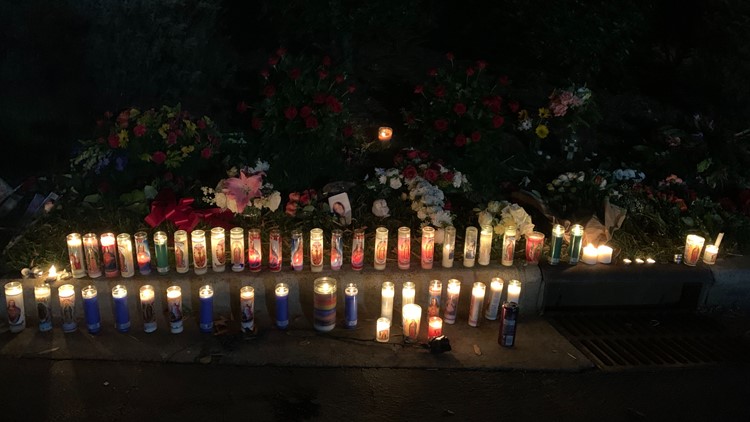 At this time, it remains unclear if Ramirez-Duarte and Sanchez knew one another.
NBC Charlotte has reached out to Sanchez' mother for comment.
This remains an active and ongoing investigation. Anyone with information about this case is asked to call 704-432-TIPS or call Crime Stoppers at 704-334-1600.
MORE NEWS ON WCNC: