Police said the investigation was started after community members expressed concerns to Gaston County Animal Care & Enforcement.
"It takes a really just despicable person to exploit these dogs like this," senior manager of dog fighting investigations for The Humane Society International, Janette Reever said.
Police said at around 7:30 a.m. Wednesday morning, their officers went to the home on Queens Road to serve a search warrant and attempt to locate the suspected dogfighting organizer.
According to police, the suspect, 49-year-old Rico Pagan, was taken into custody without incident.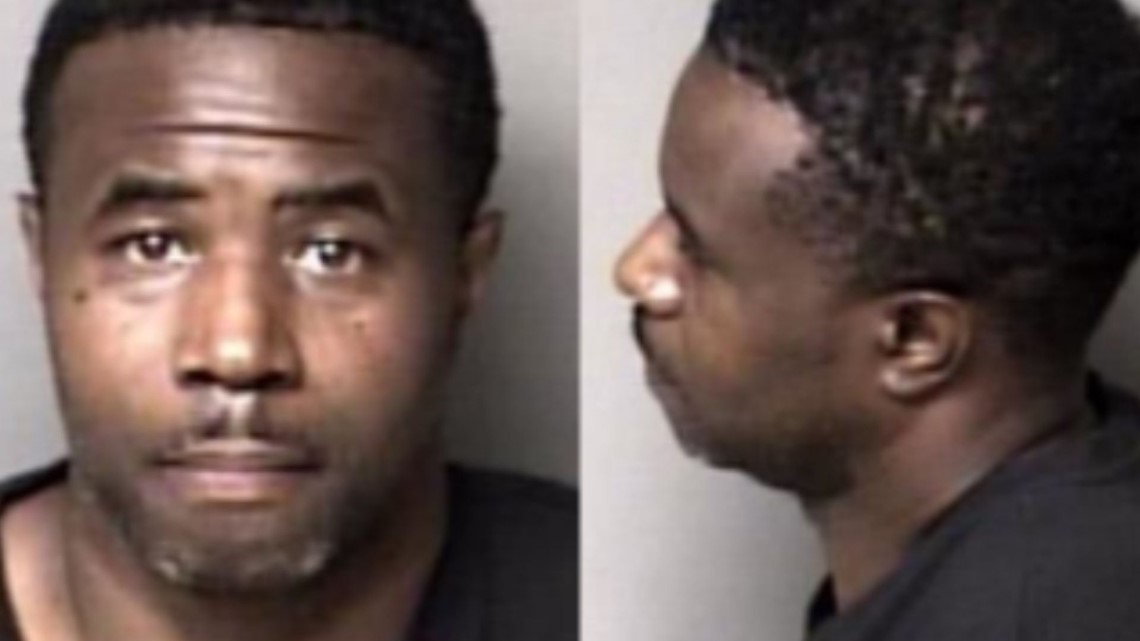 During the search, officials said about 10 dogs were found covered in fleas and have visible scarring, consistent with injuries typically seen in dogfighting cases. The dogs were found living outside on heavy, weighted chains and did not have access to adequate shelter: only blue barrels and dilapidated wooden shacks, the humane society reports.
"Some of the dogs did have fresh injuries and wounds, a lot of the dogs had ears that were literally eaten away by flies and the gnats," Reever said.
Neighbors say they heard dogs barking in the past, but didn't know the true cruelty allegedly happening.
"We always knew something was going on over there, we didn't quiet know what it was we would just hear loud barking and stuff like that, but I'm glad they found out what was going on and taking care of it," an anonymous neighbor said. "The whole concept of dog fighting is just sad all together, I think it's kind of sick."
Despite the poor living conditions, the Humane Society says the dogs were wagging their tails.
"One of the dogs, when we took his collar off and this huge chain, we took it off and his body literally, you just feel him put his whole body into the detective hands. It's as if they know they are being rescued," Reever said.
The Humane Society of the United States is transporting the rescued animals to an undisclosed location where they will continue to receive veterinary exams and evaluations.
Experts says these types of dogs have an adoption rate of 85% and they will be evaluated to see if they can be adopted.
"It is gut-wrenching to imagine the violence and pain these dogs have been forced to endure," Gail Thomssen, North Carolina state director for the Humane Society of the United States, said. "We are thankful to the Gaston County Police Department for getting these dogs desperately needed help. Thanks to everyone involved, today is the last day that these dogs will have to live like this.
Alleged dogfighting ring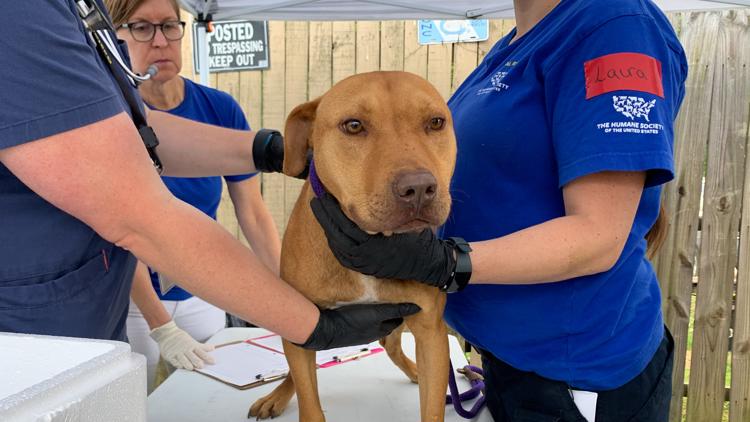 The Gaston County Police Department requested the assistance of the HSUS after concerns about the welfare of animals on the property were raised.
"This is a very difficult case to investigate," Captain at Gaston County Police Department Billy Downey said. "If it wasn't for the community calling and expressing their concerns, finding evidence in and around the neighborhood, the area of what was going on, I don't know if we would be able to be were we are today."
This is an active and ongoing investigation. The Gaston County Police encourages anyone with information about this incident to contact Detective J. P. Brienza at 704-866-3320 or Crimestoppers at 704-861-8000. Information leading to the identification, arrest and/or prosecution of additional suspect(s) involved in this incident can result in up to a $1,000 reward.
WCNC Charlotte is choosing to show the mugshots of the suspects in this case because police believe there could be more victims in this case.

All of WCNC Charlotte's podcasts are free and available for both streaming and download. You can listen now on Android, iPhone, Amazon, and other internet-connected devices. Join us from North Carolina, South Carolina, or on the go anywhere.