"Let me be clear. We want our schools open for in-person instruction in August. The classroom is the best place for children to learn. Recent reports recommend it, and I know many parents and children agree," Cooper said.
Regardless of Cooper's decision, next school year will look very different than what students and teachers are used to.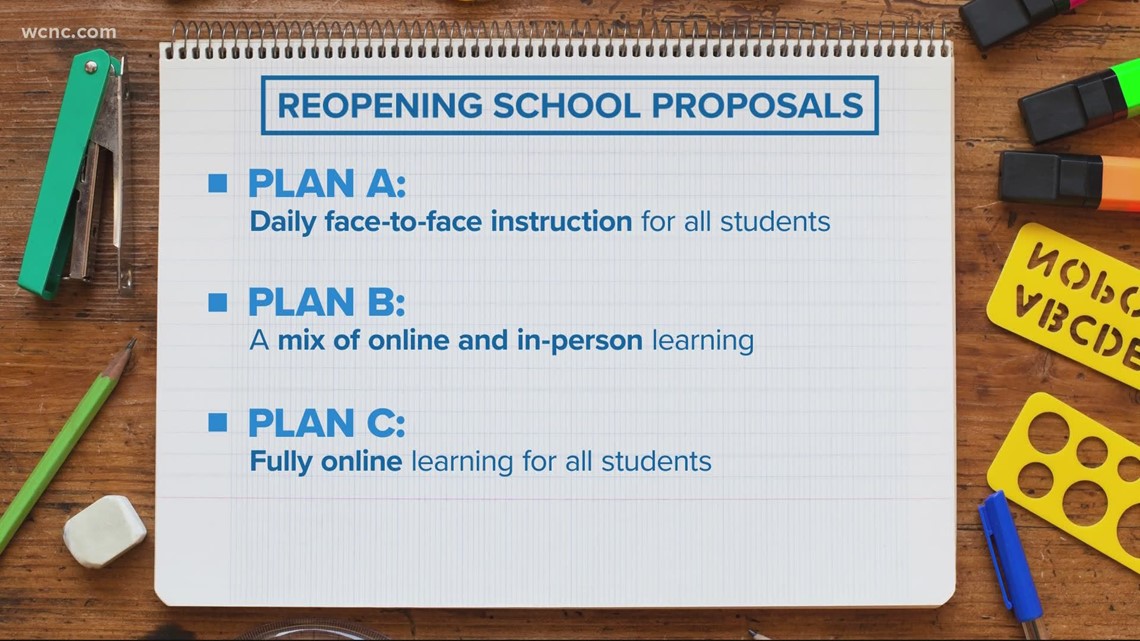 Plan A is the closest to normal. Students and teachers would all be back in the classroom with health screenings, temperature checks and social distancing in classrooms and common areas. Students would have to be screened by a doctor before riding on the bus.
Plan B is a mixture of in-person and remote learning. All schools would operate on an A-B-C schedule, meaning students would be broken up into three groups with only one group allowed in the building at a time. All Pre-K through eight grade students will do one week of in-person learning and then two weeks of remote learning. Students in ninth through 11th grade would do the same except every Friday would be reserved for remote learning. High school seniors would only be in the classroom once a week.
Plan C is all remote learning. Under this option, no one would be in CMS buildings and all classes will be virtual, the way they were at the close of this past school year. CMS transportation would not be used under this plan.
CMS leaders said parents who are uncomfortable sending their kids back to school will have the option to enroll them in remote learning classes next year.