CHARLOTTE, N.C. — Charlotte-Mecklenburg Schools Superintendent Dr. Clayton Wilcox has been suspended from the job with pay, Charlotte-Mecklenburg Schools confirmed to NBC Charlotte Monday morning.
The CMS Board of Education met Friday for a closed-door meeting to review Wilcox's performance, NBC Charlotte has learned. Details from the meeting were not released.
The school district released the following statement Monday morning:
"CMS can confirm that the Charlotte-Mecklenburg Board of Education has suspended Superintendent Clayton Wilcox. The suspension goes into effect today and Dr. Wilcox will continue to receive his salary while suspended. During this time, Earnest Winston will serve as Acting Superintendent. CMS remains focused on the priorities that matter most – our students, teaching and learning in every school as we look forward to the start of the 2019-2020 school year. Because this is a personnel matter, we cannot provide further details at this time."
- Tracy Russ, Chief Communications Officer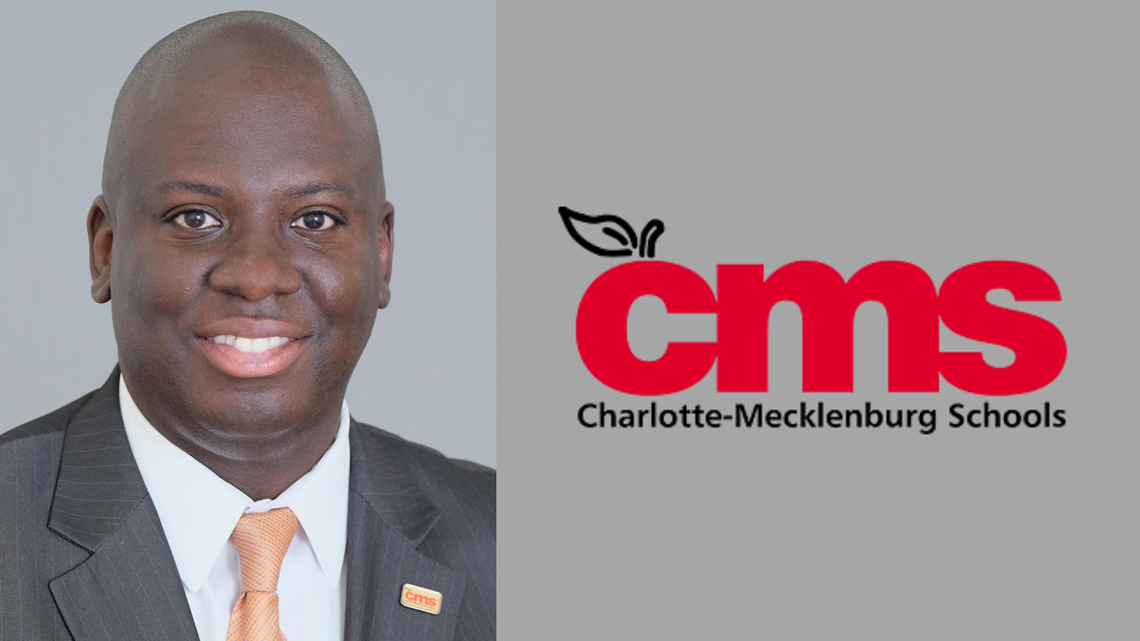 Earnest Winston, who has been serving as Charlotte-Mecklenburg Schools' Chief of Staff, will serve as Acting Superintendent. Winston joined CMS in 2004 as an English teacher at Vance High School before moving into administration two years later, according to his district bio.
Speaking Monday night, Winston started with a promise to parents.
"I want parents to know that our focus will remain on making sure we do right by kids," Winston said.
He said he spoke with the school board about the job and ultimately said yes because he cares "tremendously about this system."
It was not immediately known what lead the Board of Education to render its suspension decision for Wilcox. The district has not said how long the suspension will last.
At the meeting Monday night, School board Chairperson Mary McCay wouldn't go into detail about the suspension, but confirmed he will still be paid.
School-board member Thelma Byers-Bailey wouldn't say how long the suspension is for but did say Wilcox's future is in his hands.
"He has a decision to make," Byers-Bailey said. "Yes, the ball's in his court."
She also noted that the vote to suspend him was unanimous.
The Charlotte-Mecklenburg Board of Education sent out an open letter to students, families, staff and community members late Monday afternoon:
Governance and stewardship of CMS executive leadership is a key function of the Board of Education and a responsibility entrusted to us by the public on behalf of over 147,000 students, their families, and 19,000 employees across 175 schools and facilities.
Guided by those responsibilities, the Charlotte-Mecklenburg Board of Education announced the suspension of Superintendent Clayton Wilcox today, July 15, 2019. Under existing CMS policies, Dr. Wilcox will continue to receive his salary while suspended. During this time, CMS Chief Engagement Officer and Ombudsman Earnest Winston will serve as Acting Superintendent for our school district. Because this is a personnel matter, the Board cannot provide further details at this time.
A school district is a community of people who are all dedicated to one thing above all – educating and supporting our students to prepare them for the futures they can achieve and deserve.
Our work together for our students will continue uninterrupted, and together, we will succeed.
Students, we are preparing every day for the start of the 2019-2020 school year and a strong year of teaching and learning in safe, healthy and supportive schools. We are focused on your well-being in every way possible. We will keep moving forward to help each of you succeed to your highest potential and to achieve your dreams.
Families, our shared goal across the district is to maintain close focus on giving your students every opportunity available and to work tirelessly to support them.
CMS colleagues and staff, we pledge our continuing support as leaders to our shared efforts. We each have an important part to play in making sure we do our absolute best for our students no matter our job title, role or position.
In the days and weeks ahead, we will move forward together in trust and we will keep our focus on what matters most – each and every CMS student.
In March, CMS approved a $95,000 federal grant to hire a part-time social worker and implement a safety program at Butler. Wilcox said the district needed the money and the program would benefit students still struggling after the shooting.
"I've been told that a loud noise might really trigger a response that wasn't there before the gun," Wilcox said. "Anything we can do to make sure that our team members are whole and that our students feel safe and secure are things that we have to invest in."
Dr. Wilcox began his role as CMS superintendent in July 2017, replacing Ann Clark. Wilcox joined CMS after being the superintendent of Washington County Schools in Maryland. Prior to that, he also served the same role in Pinellas County, Florida and East Baton Rouge, Louisiana.
If Wilcox is terminated for cause, including violating any board policy, he does not get a severance. However, if he's terminated for convenience, Wilcox would get two year's worth of pay, totalling $614,000 -- all taxpayer money.
TRENDING ON WCNC.COM