CHARLOTTE, N.C. — Gus the 'talking school safety bus' was first brought to life 34 years ago by Laura Ladd Jones, an employee in the CMS transportation department, after nine Charlotte Mecklenburg Schools children were killed at bus stops in 1983.
Every year since, Jones and Gus traveled school-to-school educating kids on school bus and bus-stop safety. But in 2018, Jones retired and Gus' future was unknown. That is, until now.
"Gus is back and he's excited," said Mary Beth Kubinksi, the new School Bus Safety Teacher for Charlotte-Mecklenburg Schools.
Kubinski said she and Gus will be rolling to at least 80 different elementary schools this school year, with plans to meet with pre-k, kindergarteners and first graders.
Kubinksi says the lessons are simple but important, reminding children to never walk in the street and to always wait on the thumbs-up sign from the bus driver before crossing in front of the bus to load, to name a few.
"Now the bus driver is checking for traffic because even though the lights are flashing, cars don't stop," Kubinski said to a class of first-graders.
After a quick lesson in the classroom, the students then board Gus to put those lessons into action.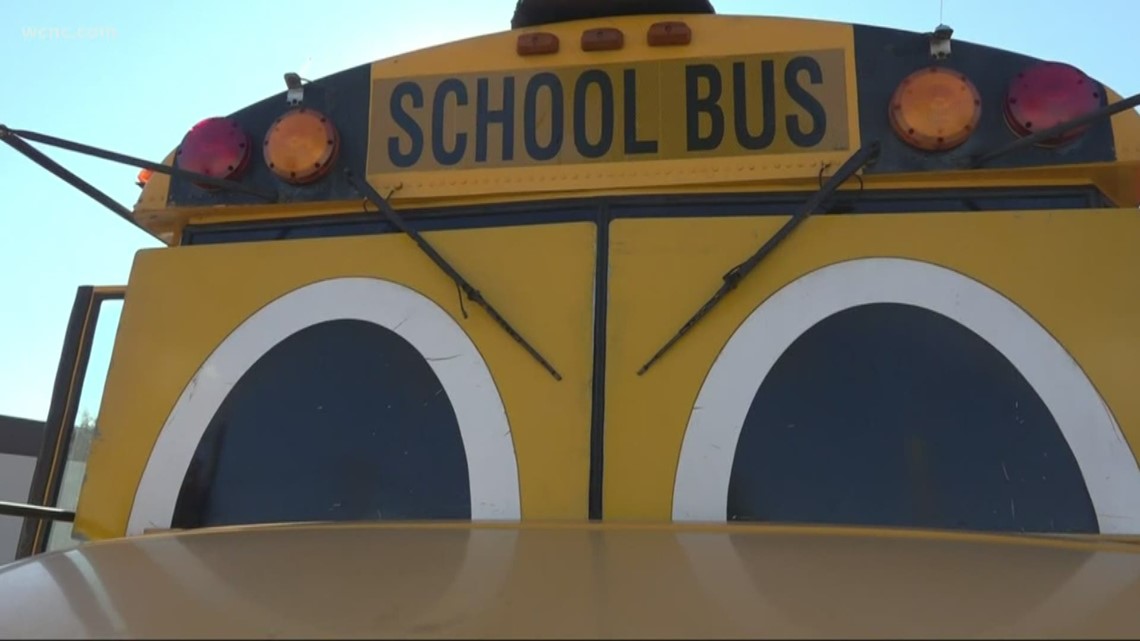 More than 127,000 students ride a CMS school bus every day. Together Gus and Kubinski are working to ensure all do so safely. As the students board, Gus comes to life, speaking to children from a speaker at the front.
"I want them to remember it, even as they go through school, 'Oh Gus the Bus came and taught me about this' and I hope that they use the things that I teach them on the school buses every day," she said.
CMS says Gus the Bus will be visiting schools through February.
ALSO ON WCNC: