CHARLOTTE, N.C. — It's Teacher Appreciation Week, and WCNC is teaming up with Classroom Central for a Day of Giving.
It's part of NBC Charlotte's Taking Care of Teachers initiative.
On Wednesday, educators across Charlotte are getting free supplies at Classroom Central on Wilkinson Boulevard and Winding Springs Elementary School in north Charlotte.
Each year, Classroom Central helps equip local teachers with everything students need to learn by collecting and distributing free school supplies.
The organization serves nearly 200 schools across six districts: Charlotte-Mecklenburg Schools, Kannapolis City Schools, Gaston County Schools, Union County Schools, Iredell-Statesville Schools, and Lancaster County Schools.
Nearly one in two students in those districts are living in poverty, according to the non-profit.
During the current school year, Classroom Central will distribute more than $5 million in free supplies to students and teachers in this region. The organization has distributed more than $60 million in free school supplies since 2002.
Classroom Central accepts online donations through their Amazon wishlist as well as physical donations at their warehouse at 2116 Wilkinson Boulevard in Charlotte. Check out a list of donation guidelines and needed supplies.
You can also volunteer your time at Classroom Central. Last year, more than 1,700 people donated their time. Explore volunteer opportunities at this link.
Our station is proud to support the hard-working teachers in our community. On behalf of the TEGNA Foundation, WCNC presented Classroom Central with a $25,000 check to help get school supplies to students.
Taking Care of Teachers: NBC Charlotte, Classroom Central team up for Day of Giving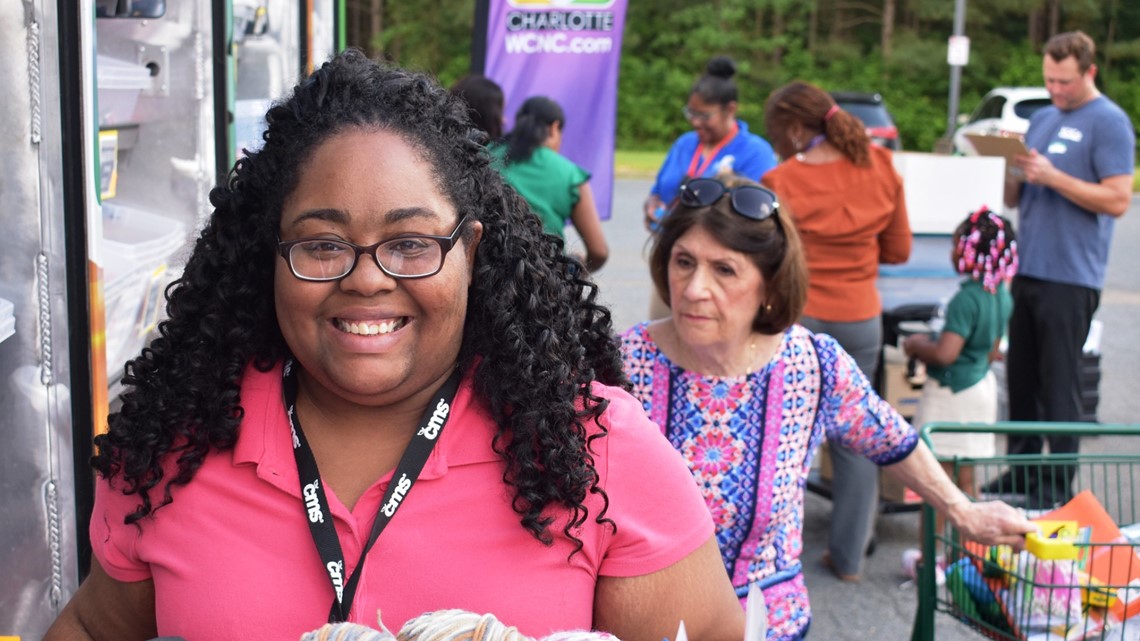 MORE STORIES ON WCNC.COM
Prescription drug TV ads will have to include price
Celebration of life to be held in Mooresville for fallen K-9 officer