Here are 2017's most memorable moments in pictures:
Photos: Ricky Bobby's Talladega Nights home on Lake Norman for sale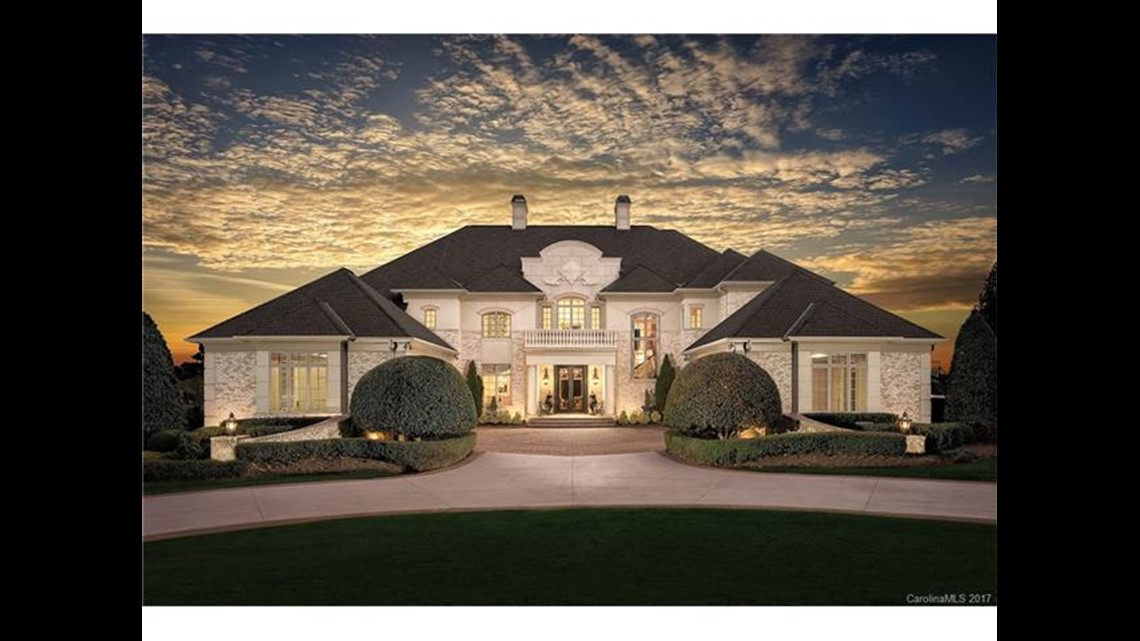 Last year, Charlotte's number one photo gallery was Carolina Panther Greg Olsen's Waxhaw home going on the market. This year, a different house up for sale took the title: the Lake Norman home where several scenes from Talladega Nights: The Ballad of Ricky Bobby were filmed.
The 9,802 sq. foot home was listed in September at $4,200,000, with five bedrooms, six full baths and three partial baths. It was built in 2002 and stood on 1.3 acres. The home was in a private gated community in Cornelius.
Toward the end of the first week in January, the Charlotte-area was under a winter storm warning.
The Charlotte Department of Transportation rolled out most of its fleet of snow plows to treat the roads ahead of the storm. At Charlotte Douglas International Airport, CDOT pre-treated all the roads in the area, including Josh Birmingham Parkway.
Charlotte-Mecklenburg Schools canceled activities for January 6 and the weekend. However, school operated on a normal schedule on Friday.
PHOTOS: 2-week-old baby missing
In October, authorities in Georgia confirmed a two-week-old baby discovered in the woods died from blunt force trauma to the head. The baby, found by a search party in Newton County, was identified as Caliyah McNabb.
Her father, Christopher McNabb, was charged with malice murder, felony murder, aggravated battery and concealing a death.
A warrant said McNabb wrapped his daughter's body in a t-shirt and blanket before putting her in a drawstring bag and hiding her in the woods.
A mansion in the middle of nowhere went on the market in June for less than $140,000.
The Read Mansion was built in 1914 in Winner, South Dakota, and no one really knows why. Local legend includes an account of multiple houses being moved to the area and joined together.
After five months on the market, hundreds of phone calls from all over the U.S. and around the globe, sight-unseen cash offers, bizarre questions and nearly daily emails, the mansion sold to the managers of the local airport for about $119,000.
In April, more than a dozen people were watching Malachi Nasir Hemphill live on Instagram in Forest Park, Georgia when he accidentally shot himself in the head.
His mother said her 13-year-old son was attempting to put a clip in the gun when it went off. The boy later died at a local hospital.
Police began investigating where Hemphill got the Hi-Point 9 mm pistol. No signs pointed to the shooting being suicide, investigators said.
PHOTOS: Homeowner Holds Suspect Until Officers Arrive
A man was credited with helping capture a wanted Kershaw County, South Carolina suspect in August.
Deputies said 21-year-old Christopher Cravets had been on the run for several hours when Charles Belcher found him in the back of an SUV in carport. Belcher was visiting his girlfriend at the time.
"I came out to check the green Explorer and saw somebody in the back and I just pulled my weapon and ordered him out of the vehicle and made him get on the ground until the cops got here," Belcher said.
As you click through this gallery. you see the sports logo first, followed by an explainer of the hidden image.
MUGSHOTS: Blood gang members indicted
In what was called one of the largest indictments ever handed down in the Western District of North Carolina, 83 alleged members of the United Blood Nation gang were charged with a slew of crimes in May.
The crimes included racketeering and murder, as well as dealing drugs and guns. According to the 163-page indictment, the criminal activity started in or around September 2009 and continued through 2017.
A number of those indicted were accused of bank fraud, wire fraud, and aggravated identity theft.
Possible tracks for Hurricane Irma
Carolinians had to clean up after Hurricane Irma roared through the region in September.
After moving north through Georgia, the National Hurricane Center downgraded Irma to a post-tropical cyclone. Charlotte saw wind gusts up to 45 mph, while Grandfather Mountain saw the strongest gusts at 62 mph.
At least 18 school districts in the Charlotte area were delayed due to widespread power outages. In Cleveland County, three schools were forced to close after crews were unable to restore power in time for classes.
Established on March 1, 1872, Yellowstone National Park has the distinct honor of being the world's first national park.
Last year, more than 4 million people visited the park that spans more than 3,472 square miles over three states – Idaho, Montana and (mostly) Wyoming.
With such a massive size and varied terrain, there's plenty to do in Yellowstone, and plenty for kids, too.