Public Health Director Gibbie Harris announced Thursday the outbreak identified by the State and Centers for Disease Control earlier this year in Mecklenburg County has led to 24 cases since Jan. 1, including a Village Tavern employee diagnosed Wednesday.
On Thursday evening, Village Tavern released a statement that said, in part:
The employee was not aware or showing symptoms the day he reported to work, and we are not aware of anyone getting sick or this employee infecting anyone. That said, food safety and personal hygiene are of the greatest importance in all of our restaurants, so we are proactively taking every step necessary to ensure the wellbeing of our employees and guests.
Back in June, hundreds of customers who ate at a local Hardee's had to get a Hepatitis A shots after an outbreak was discovered there.
Pittsburgh quarterback Ben Roethlisberger was unstoppable, throwing for 328 yards and five touchdowns in a 52-21 Steelers win over the Panthers Thursday night. The win extended the Steelers' streak to five and snapped Carolina's three-game winning streak.
Carolina fell to 0-4 all-time in Pittsburgh and was never really in it after the Steelers scored 21 points in the game's first 11 minutes.
PHOTOS: Panthers vs. Pittsburgh Steelers, Nov. 2018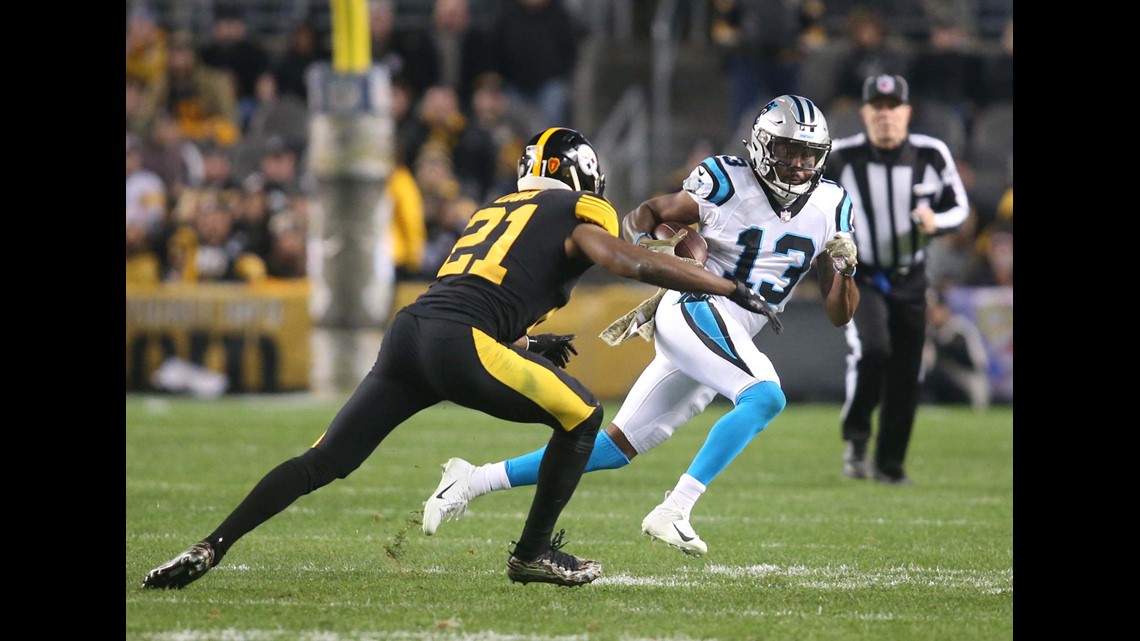 Cam Newton completed 23 of 29 for 193 yards and a pair of flips to Christian McCaffrey that the second-year running back turned into scores but Newton's showdown with Roethlisberger never materialized. The Steelers sacked Newton five times and rarely let him get comfortable.
Calling it a significant break in the case, law enforcement announced the stolen SUV used in the kidnapping was found Thursday morning.
Investigators said the SUV was found a little before 8 a.m. Thursday off Quincey Drive, about six miles outside Lumberton. Police Chief Michael McNeill said the search for Hania is becoming "more and more dire."
"Someone called 911 and said they saw the vehicle back in the woods," said McNeill, urging anyone who lives in the area or owns a business with surveillance equipment to call the police tip line immediately.
Video of a man walking near the area where 13-year-old Hania Aquilar was kidnapped in Lumberton, N.C. was released Thursday afternoon. The FBI asked anyone who recognizes this man to call the tip line at 910-272-5871.
The video showed what appears to be a man wearing light colored shoes, a light-colored shirt, and a hoodie walking toward Rosewood Mobile Home Park on November 5. Several cars were also seen driving by in the video.
The suspect? Another eight-year-old in her daughter's class at Pineville Elementary School.
According to the mother, who wished to remain nameless, the girl said she was playing when a boy came and tackled her, trying to get her down. The girl told her mother that she kept trying to get up but he pulled her friend's hand to grab her private parts.
The mother said that her daughter told her teacher, who then told the principal, but the mother wasn't called until hours later. The principal reportedly called the mother and told her there was an incident. The principal sent a message to the parents later that night, warning about a student behavior incident on the playground. The message reportedly didn't mention anything specific.
South Carolina Department of Health and Environmental Control continues to investigate three cases of measles that were reported in Spartanburg, SC.
The cases are all of children, who were not vaccinated, are younger than school-age and who are not in daycare.
Anna-Kathryn Burch, MD, who specializes in Pediatric Infectious Disease at the Palmetto Health Children's hospital, says she encourages parents vaccinate their children.
"The number one way to help prevent the spread of measles in a population of children is to have them vaccinated appropriately," says Dr. Burch.
The Center for Disease Control says that three or more linked cases is considered an outbreak.