After winning her first bout with ovarian cancer, Pollex received some disappointing news.
Pollex was originally diagnosed with Stage IIIC ovarian cancer in 2014. She beat the disease, but in July of 2017, she found out she was part of the 85 percent of women that have a recurrence.
"I can't say I wasn't disappointed that I didn't beat the statistics, but I still believe that I can," Pollex said.
Pollex is the long-time girlfriend of NASCAR driver Martin Truex Jr., whose currently having the best on-track season of his career. Truex kickstarted the playoffs by scoring his fifth win of the year at Chicagoland Speedway, advancing his No. 78 team to the second round.
Photos: Sherry Pollex & Martin Truex Jr.'s love over the years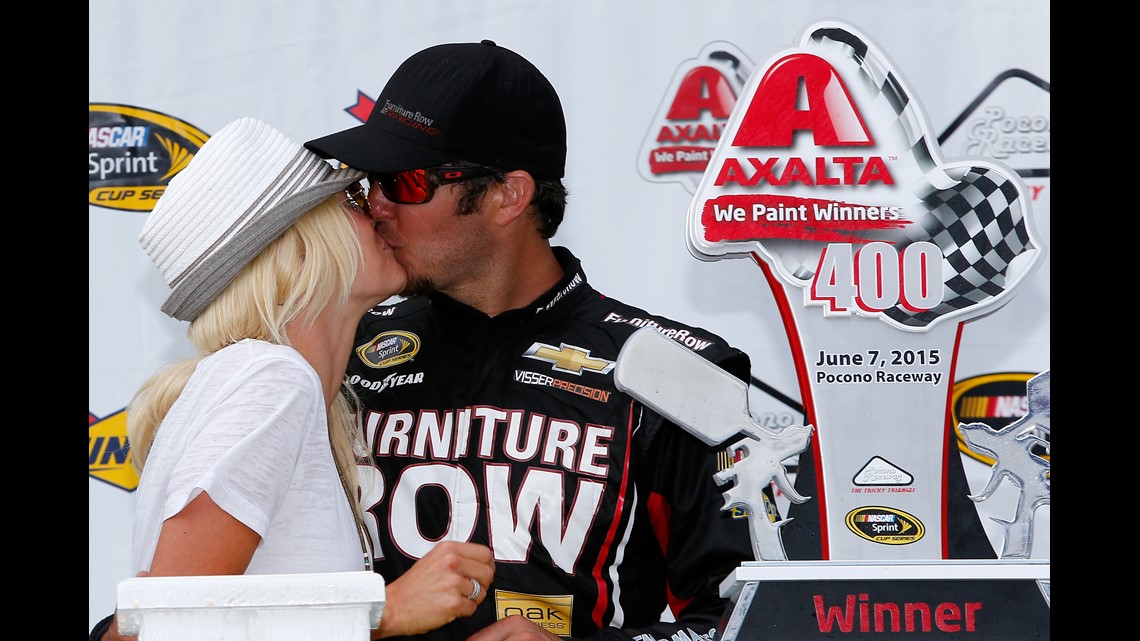 That victory, which was his second in a row at Chicagoland, came in a month that now carries a special meaning to him, too, as he stands by Pollex for her second battle with cancer. Sundays have quickly become a reminder for Pollex that she isn't fighting alone.