CHARLOTTE, N.C. -- Dear Lord baby Jesus, we thank you so much for this beautiful home listing.
At least, that's what we think the fictional character Ricky Bobby said before purchasing his home in the comedy Talladega Nights.
Lucky for you, the beautiful home Ricky Bobby resided in is up for sale and could be yours. Multiple scenes of the 2006 motorsports comedy were filmed inside the home, including the well known dinner scene.
Photos: Ricky Bobby's Talladega Nights home on Lake Norman for sale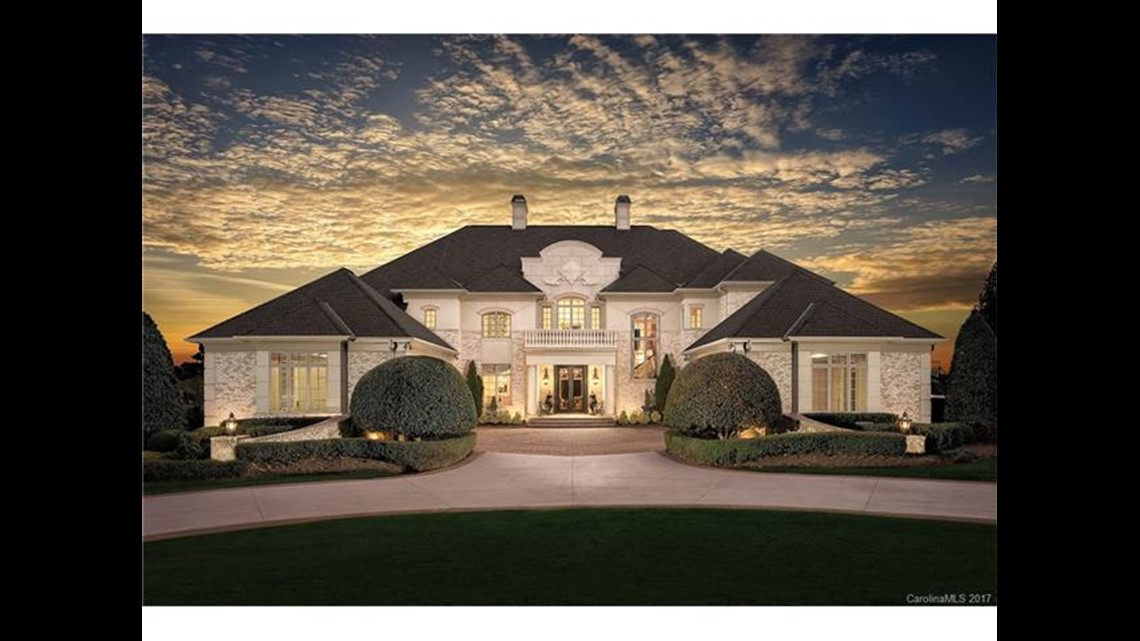 Having trouble viewing the photos? Click here for the full gallery.
The 9,802 sq. foot home is listed at $4,200,000 and has five bedrooms, six full baths, and three partial baths. It was built in 2002 and stands on 1.3 acres. The home's address is 17240 Connor Quay Court in Cornelius and is currently listed by Tracy Davis of Ivester Jackson Distinctive Properties and Christie's International Real Estate.
"Something that's unique about the home is it has two private piers on Lake Norman," realtor Tracy Davis said.
The home includes a plethora of amenities including a massive entertainment space, four+ car garage, a balcony with a fireplace, a private beach, a small putting green, sports court, three closets in the master bedroom, an "oasis features resort style pool," and stunning views of Lake Norman. The home is in a private gated community.
Note: The Charlotte Motor Speedway was also the setting for many scenes in Talladega Nights: The Ballad of Ricky Bobby.