CHARLOTTE, N.C. — COVID-19 hospitalizations in North Carolina are now on the threshold of setting a new pandemic high that was established nearly one year ago.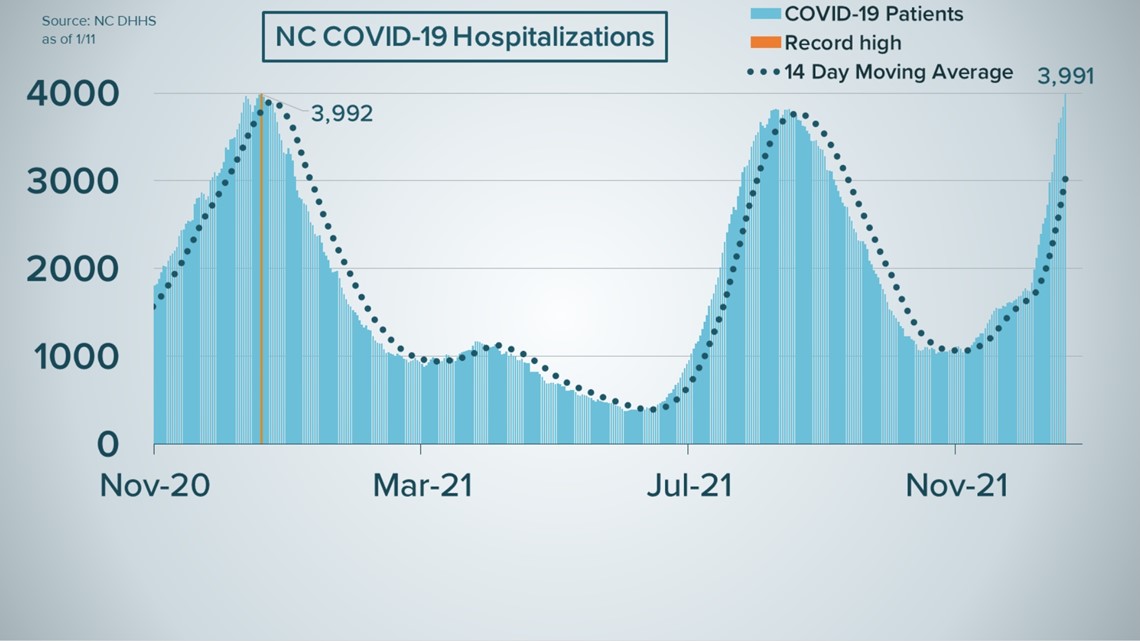 North Carolina health officials reported 17,705 new cases Tuesday with 30.5% of tests coming back positive. As of Tuesday, North Carolina has reported 19,706 deaths due to COVID-19.
Meanwhile, the state is also dealing with a critical shortage of monoclonal antibody medicine. The federal government hasn't been able to keep up with soaring demand nationwide, leading to patients not receiving the care necessary to recover.
"I can tell you as a health care provider and a leader, the concern is as high or higher than it's ever been," Dr. Brent McQuaid with Cone Health in Greensboro said.
All of WCNC Charlotte's podcasts are free and available for both streaming and download. You can listen now on Android, iPhone, Amazon, and other internet-connected devices. Join us from North Carolina, South Carolina, or on the go anywhere.