The exact number of infected patients remains a mystery because only two states require mandatory reporting of non-tuberculosis mycobacteria (NTM), an infection that can be acquired from any water source such as a shower, sink, or water fountain.
Our Defenders investigation identified NTM infections at at least five hospitals in North Carolina and South Carolina since 2013, according to available data. Patients at least a dozen hospitals across the country have contracted NTM, with at least 30 people dying over the years.
Hospitals who spoke to WCNC assured us they are doing everything they can to prevent the dangerous waterborne infections. Experts believe state regulators need to do more to keep patients safe.
"A patient could have NTM and we wouldn't even know it, because we're not 'looking for it,'" hospital safety expert and president of LFM Health Care Solutions Dr. Lawrence Muscarella said. "I think NTM should be reportable across the country, not just in a handful of states as it is currently."
State health agencies in Tennessee and Oregon are able to track possible infection outbreaks, because their hospitals are required to report NTM infections. The Tennessee Department of Health documented 51 infections at health care facilities across the state since 2017. The Oregon Health Authority, meanwhile, documented at least 30 NTM infections every year from 2014 to 2017. Both states indicated the reporting requirements are making a difference.
"NTM was made reportable to more rapidly identify potential outbreaks and limit the number of persons impacted and that is happening," TNDOH spokesperson Bill Christian said.

"Oregon surveillance for extrapulmonary disease caused by nontuberculous mycobacteria (NTM) started in January of 2014," OHA spokesperson Delia Hernández said. "Case reporting is used to identify outbreaks and potential sources of transmission, and prevent further transmission. Other objectives are to identify epidemiologic trends and to educate the exposed persons about signs and symptoms of disease, facilitating early diagnosis and treatment. NTM surveillance continues to be useful for detection and containment of outbreaks and defining the epidemiology of NTM in Oregon."
Hospital water infected all of these people, and dozens more.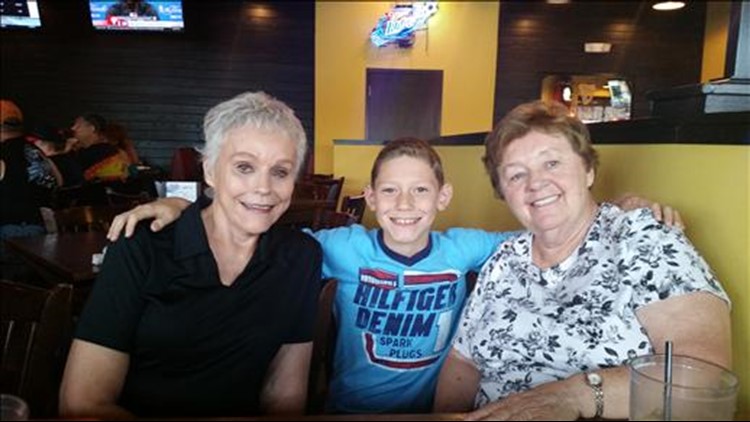 In most states, including the Carolinas, when a patient is infected with NTM, hospitals are not required to report the infection to the state, so the number of cases nationwide could actually be much higher. Our investigation found patients in at least a dozen hospitals across the country who have experienced NTM infections over the last decade.
Attorney Blake Smith has represented several families in several states. Some of the patients died, while others survived.
"I think mandatory reporting would be so helpful, because information is power," Smith said.
Ahead of Tuesday's story, Atrium Health and Novant Health sent the following statement to WCNC:
"In addition to heater-coolers, Atrium Health takes a very proactive approach with regards to minimizing risk of water borne infections in our facilities. This includes:
• Use of copper silver water treatment in our hospitals to reduce water contamination
• Routine water cultures to evaluate for contamination
• An established multidisciplinary Water Management Team with representation from plant operations, facilities and infection prevention
• Minimization of use of heater-coolers when not necessary during surgery
• Placement of heater-coolers near exhaust vents and away from the patient to minimize any aerosols coming in proximity of patients
In addition, we routinely monitor for patient infections. Since 2015, we have not seen any concerning clusters of hospital acquired mycobacterial infections or any other water borne infections, and have identified only one patient who may have gotten an NTM related skin infection from the Sorin heater-cooler, who has since recovered."
Novant Health:

"The quality of our water supply is always top-of-mind and we are proactively engaged in developing systems to help ensure its safety," a Novant Health spokesperson said. "We not only follow and meet CMS guidelines, but we work diligently to ensure we surpass standards. Specifically, we have a robust water quality program, which includes: Partnering with a water quality consulting agency; Conducting routine testing of our water quality, cooling towers and other metrics; Evaluating internal studies and data, and implementing procedures to improve outcomes. As with any Novant Health facility, we will work to ensure the engineering of our water system meets all safety and quality standards. We look forward to forthcoming recommendations from the CDC on water and construction (Water – Infection Control Risk Assessment) that we can adopt as we continue planning for our medical center in South Charlotte."