A Georgia mother is thankful that she and her son are recovering after getting hit by a car while trick-or-treating.
It's left her and her son with what will likely be lasting scars, but that pales in comparison to what could have happened.
"Scars can fade," said Kaitlin Bentley. "I'd much rather him live with scars than not live at all."
It was October 31. Halloween. Bentley's 5-year-old Kross donned his Iron Man costume for a night of trick-or-treating with his family, as kids like him usually do.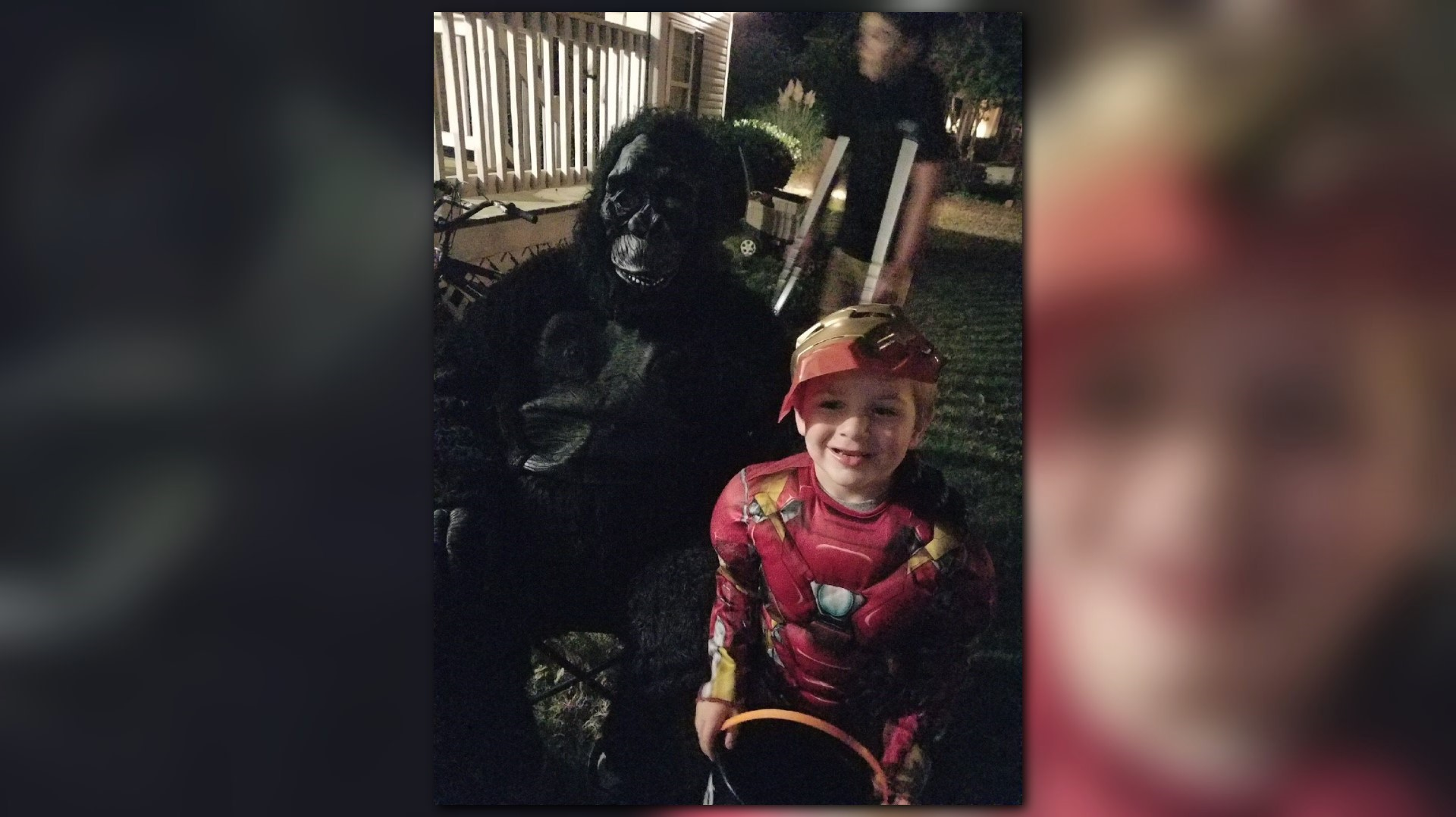 Bentley said she, Kross, her husband and their 2-year-old drove the 10 minutes from their home in Bogart to Statham for the town's Halloween celebration because they knew it would be fun, and safe. Door-to-door they went, trick-or-treating, enjoying the evening.
Around 8:30 p.m., they decided it was time for dinner, so they walked toward Jefferson and Railroad Streets, headed for some food.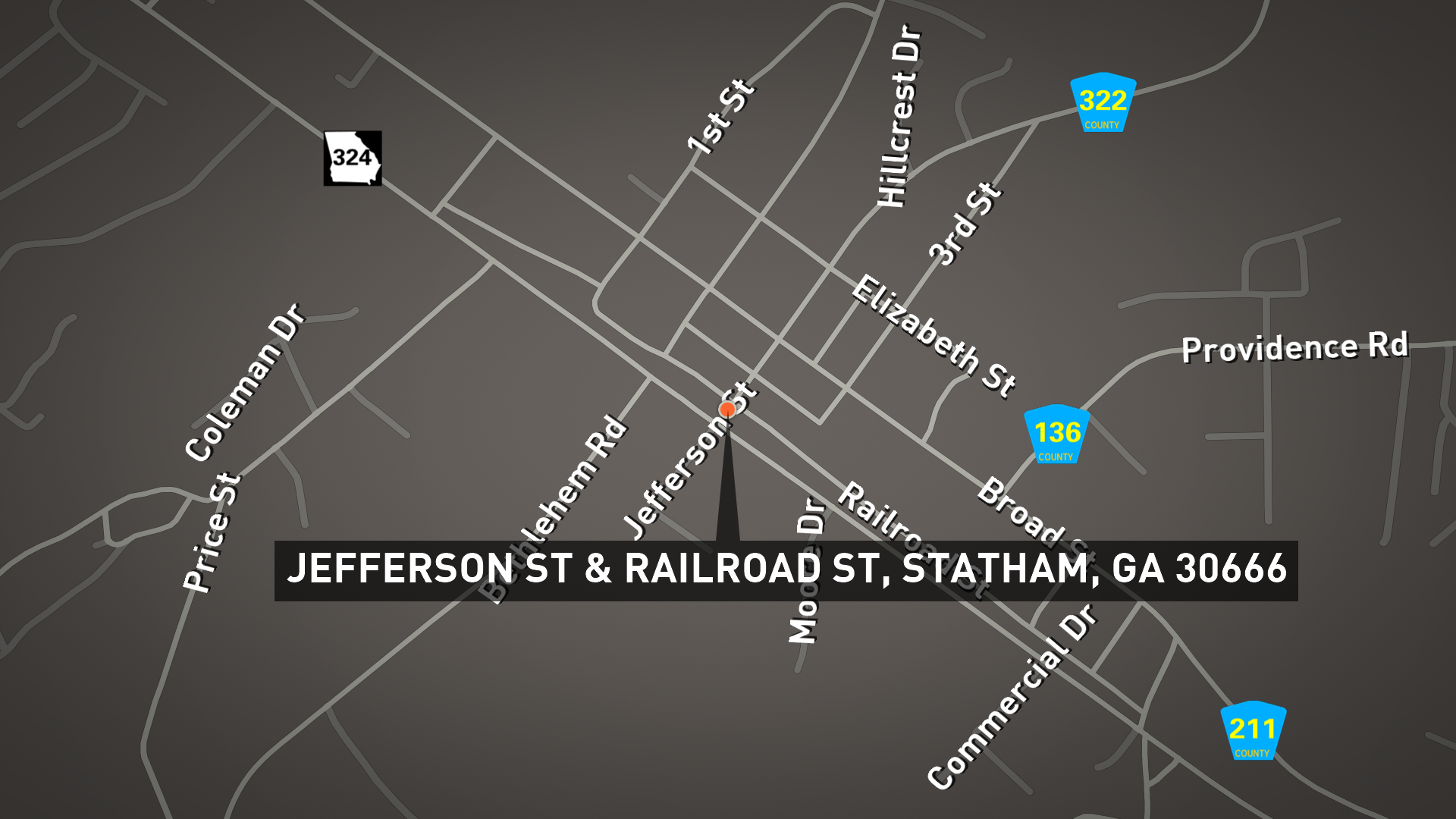 "We were standing at that crosswalk and it was clear to go," Bentley told 11Alive. She said there were a bunch of people walking across the street. Then, she noticed a car.
"I assumed it was going to stop, and it was far enough away, so I didn't pay any attention," she recalled. "I remember my 5-year-old saying something to me, so I looked down and talked to him, and when I looked back up the car was maybe two feet away."
And didn't look like it was stopping.
At that moment, Bentley said she panicked, springing into action.
"I pushed the stroller as far away as I could, and I tried to push my 5-year-old out of the way, but I couldn't push him far enough," she said.
In the next instant, Bentley was mid-air.
"I rolled up on the car, hit the windshield, and I guess when the car stopped it threw me off and I hit my head on the concrete," she said. "When I came-to, I looked up and my 5-year-old was pinned by the arm under the back passenger tire."
Georgia State Patrol said Jeffery Craig, 47, of Statham was behind the wheel of his 2010 Chrysler Town and Country van when he hit them. He said he was looking in the rearview mirror and got distracted.
"I started screaming," Bentley remembers. "My husband was screaming because the guy who was driving the minivan got out with my son still pinned under."
A nurse happened to be nearby and rushed over to help Bentley and Kross until emergency responders, who arrived within minutes, got to the scene.
"We honestly thought his leg and his arm were crushed," she said.
As the moments unfolded, Bentley said paramedics wouldn't let her move or try to see her son because they thought her neck was broken. But she couldn't help but fear the worst.
"It killed me," she said. "I was relying on my husband, saying, 'Please tell me what's going on! Please tell me what's wrong with him!"
They took Bentley to Piedmont Athens Regional Hospital for her injuries. Kross, was airlifted to Children's Healthcare of Atlanta Egleston Hospital. Police charged Craig, the driver of that van, with failure to yield to a pedestrian in a crosswalk.
Bentley, who suffered a broken, leg, ankle, rib, and a concussion, is now temporarily confined to a wheelchair and will need pins in her lower leg. Kross is still struggling to open his right eye, swollen shut because his eye socket was broken. Doctors said he may need grafts on his leg and arm where skin was scraped off. They've set up a GoFundMe page to help raise funds.
While their recovery is encouraging, news of the accident was like a sharp reminder of previous loss on Oct. 6, when they lost a new-born daughter, just 10 days old. Three years before that, another daughter's life was cut short.
"All I could think was, 'We can't lose somebody else. We can't lose another child,'" she said, choking up with emotion.
Two days later, Bentley said her son is doing much better -- coloring, painting, laughing, and making those around him laugh -- and ready to get out of the hospital
"He's like the toughest kid you'll ever meet," she said. "Except for the marks on his body, you wouldn't even know he was in an accident."
Bentley said she hasn't seen the driver since, but has a warning for all drivers, especially on Halloween.
"Just watch out," she said. "He just wasn't paying attention, and because of that, I could have lost my child."