CHARLOTTE, N.C. — The Charlotte-Mecklenburg Police Department is hoping to identify and locate a suspect wanted for an armed robbery Friday morning that lead to a multi-hour police stand-off in west Charotte.
The images released Friday evening show a man carrying a bag and small handgun, CMPD said.
Around 7:50 a.m. Friday, the suspect entered the Advance Auto Parts store, located at 2910 Freedom Drive, displayed a gun and demanded money, according to officials.
In the commotion, the suspect managed to leave the store through the backdoor.
Police, still believing an armed suspect was inside the store, surrounded the store and began a two hour stand-off. Officers said they were using de-escalation tactics in an attempt to get the suspect out of the store.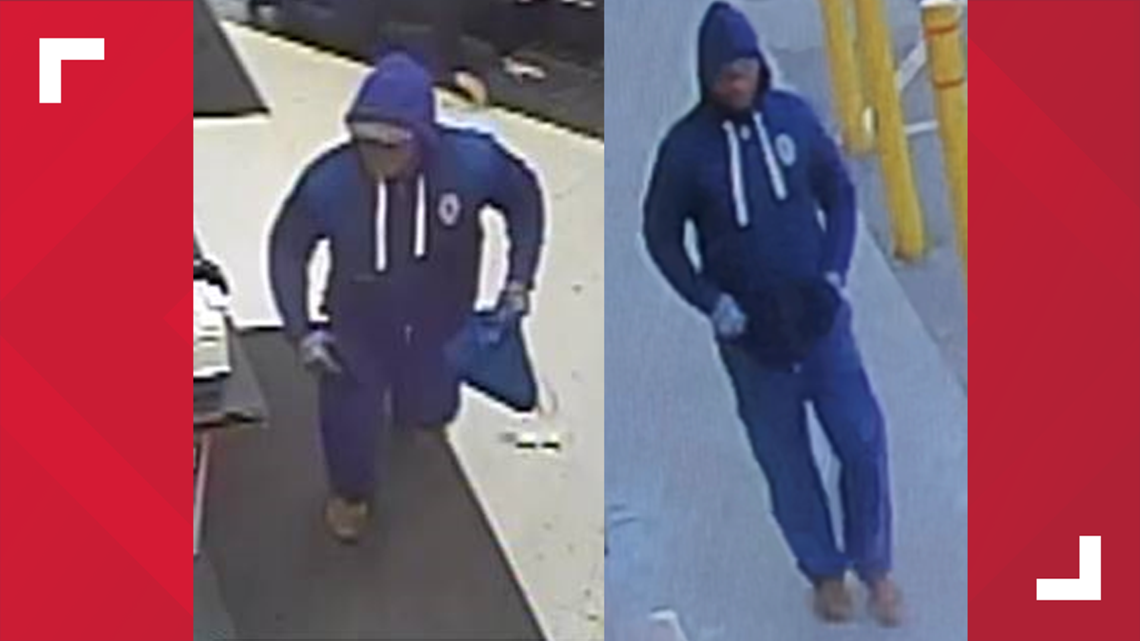 An officer using a megaphone could be heard yelling, "Take that step. Come to the front door. Do the right thing now."
Around 9:45 a.m., SWAT agents breached the store's front entry and found no one inside.
The incident had Freedom Drive just south of Interstate 85 closed for several hours.
The suspect is described as a black man who is 5 feet 9 inches tall. He was last seen wearing blue jeans, a dark hooded sweatshirt, gray toboggan, and tan boots.
At the time, he was seen carrying a dark bag and armed with a small handgun.
No injuries were reported in the incident
Anyone with information about this incident or the suspect is asked to call 911 immediately. You can also call the anonymous Crime Stoppers tip line at 704-334-1600.
OTHER STORIES ON WCNC