Her husband says she bled for 10 hours internally – then she was gone | 'Our concerns were repeatedly dismissed'
Kira Johnson died at the hospital hours after she delivered their son. Her husband said their repeated calls for help were ignored. He wants the laws to change.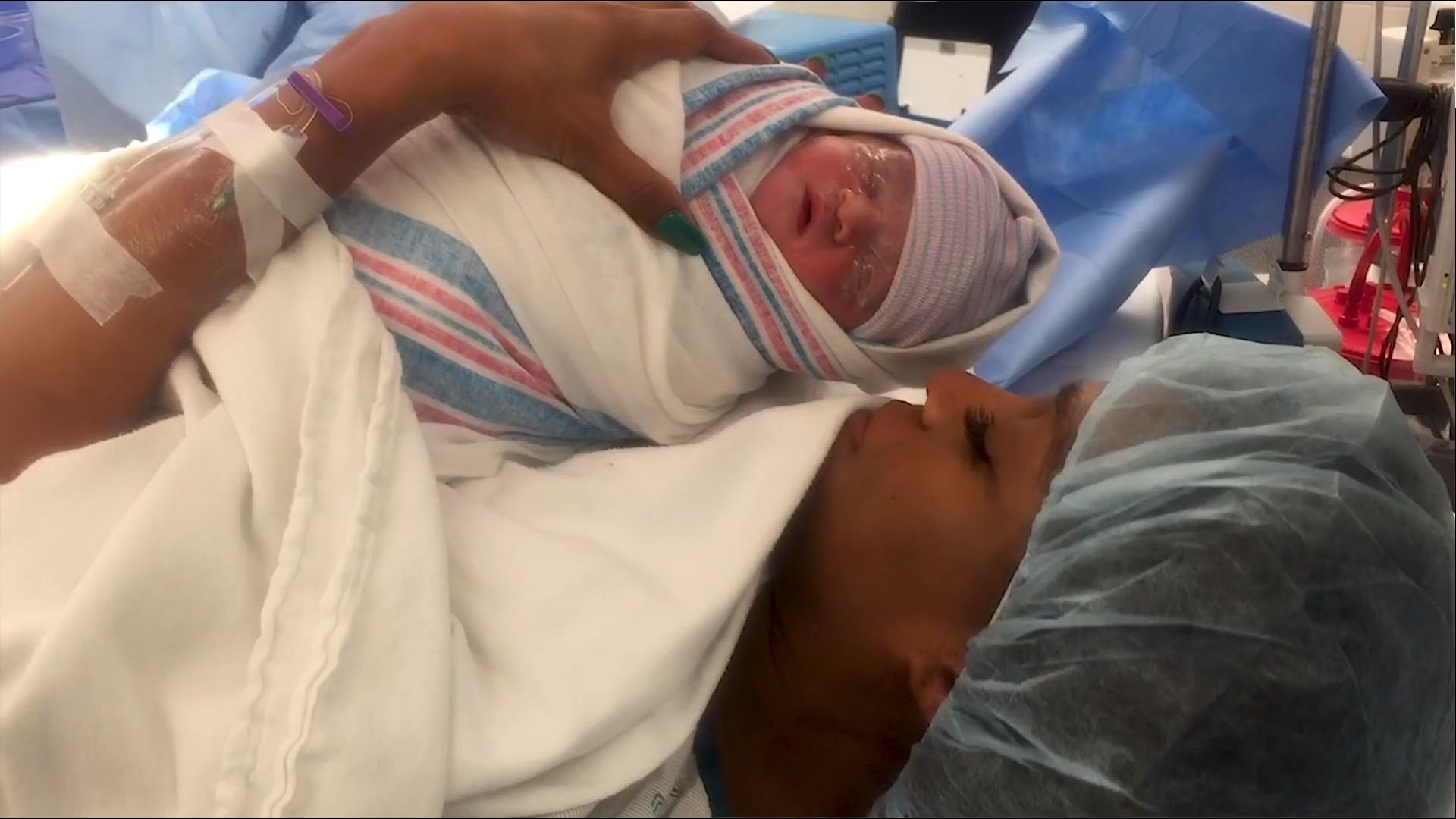 Protecting mothers while they bring life into this world has become a mission for Charles Johnson IV. It's a cause that's personal to him because the mother of his own children lost her life in 2016.
And even though it's been seven years, the time leading up to Kira's last moments are still fresh in Charles' mind.
He shared her story with 11Alive once again in 2023 as he prepares for an event that will offer community support and workshops to educate metro Atlanta on Black maternal health resources.
Bleeding internally for more than 10 hours
:
'Our concerns were dismissed'
What the Johnsons expected to be a joyous day turned into tragedy for them.
Kira's life ended on April 13, 2016 -- less than 12 hours after the birth of her second child.
"As I'm sitting there watching Kira rest, and Langston, I see blood coming from the catheter at Kira's bedside," Charles said. "Kira was allowed to bleed internally for more than 10 hours while myself and my family begged and pleaded for the staff at Cedar-Sinai to take action.
"Our concerns were repeatedly dismissed and we were told that Kira simply wasn't a priority right now." - Charles Johnson
Johnson said they waited hours for medical staff to finally take Kira into surgery, but when they did, it was too late.
"When they finally took Kira back to surgery, she had three liters of blood in her abdomen from where she had been able to bleed and suffer for 10 hours," Charles described. "We went in for the delivery at 2 o'clock. They didn't take her in for surgery until 12:30 a.m. the following morning."
"When we walked into that hospital the thought that my wife would not walk out to raise her sons, it never crossed my mind," Charles said.
(This story continues below the gallery.)
When 11Alive first covered Kira's death, the Los Angeles-area hospital released a statement acknowledging her death; a spokesperson called it a "tragedy."
Moms like Kira
:
'These are women that should be here'
"We were given this game of run-around and neglect that is still truly unfathomable seven years later," Charles said.
What happened to Kira is happening to women in the U.S. at an alarming rate. Georgia ranks among the worst states for maternal mortality, the rate measuring moms who are dying during and after childcare.
"These are women that should be here for the first day of Kindergarten, that should be screaming at the top of their lungs on Saturday mornings at soccer games, who should be dancing at weddings and who deserve to grow old and experience grandmothers and they're being taking from us far too soon," Charles said.
(This story continues below the gallery.)
Now he has his sights set on federal change with a legislative package called the "Black Maternal Health Momnibus." Within that package is the "Kira Dixon Johnson Act," named for his late wife.
"That is going to mandate mandatory implicit bias training for all birthing centers nationwide," Charles said. "It is going to provide grant funding to Black women-led community-based organizations because, what happens -- and I just want to keep it real -- oftentimes, the federal government passes these big spending bills and they have good intentions but these large legacy organizations who have hundreds of millions of dollars in endowments swoop in and they make the smaller organizations tap dance for pennies."
"We're going to earmark this specifically for the women, the doulas, the organizations in the community who have been catching the babies and doing the work, who have traditionally been boxed out of federal funding," Charles said.
4Kira4Moms
:
Reclaiming 'Black Birthing Joy'
Charles created the nonprofit, 4Kira4Moms, following his wife's passing. His goal is to support, educate and fight for other families, so they don't have to witness what he and his family went through.
"We are looking to the future about what's possible." - Charles Johnson
The nonprofit will hold its Inaugural Community Block Party with the Atlanta mayor's office on Saturday, April 15 from 10 a.m. to 4 p.m. at the MLK Jr. Recreation and Aquatics Center on Hillard Street.
"We're at a point now where we know about the trauma, we know about the statistics, we know about the devastating impact the maternal mortality crisis had on families like mine and thousands of families all over our country, but this Black Maternal Health week, we are reclaiming 'Black Birthing Joy,'" Charles said.
The event will feature workshops, birthing resources, free food, music, live performances, and free baby supply giveaways. The event is free-of-charge and people can register here to attend.