ELOY, Ariz. — A U.S. Army Special Operations Command soldier died as a result of an incident that happened during military free-fall training near Eloy on Tuesday, according to an Army spokesperson.
The soldier was identified on Wednesday as 36-year-old Master Sgt. Nathan Goodman of Hope Mills, North Carolina.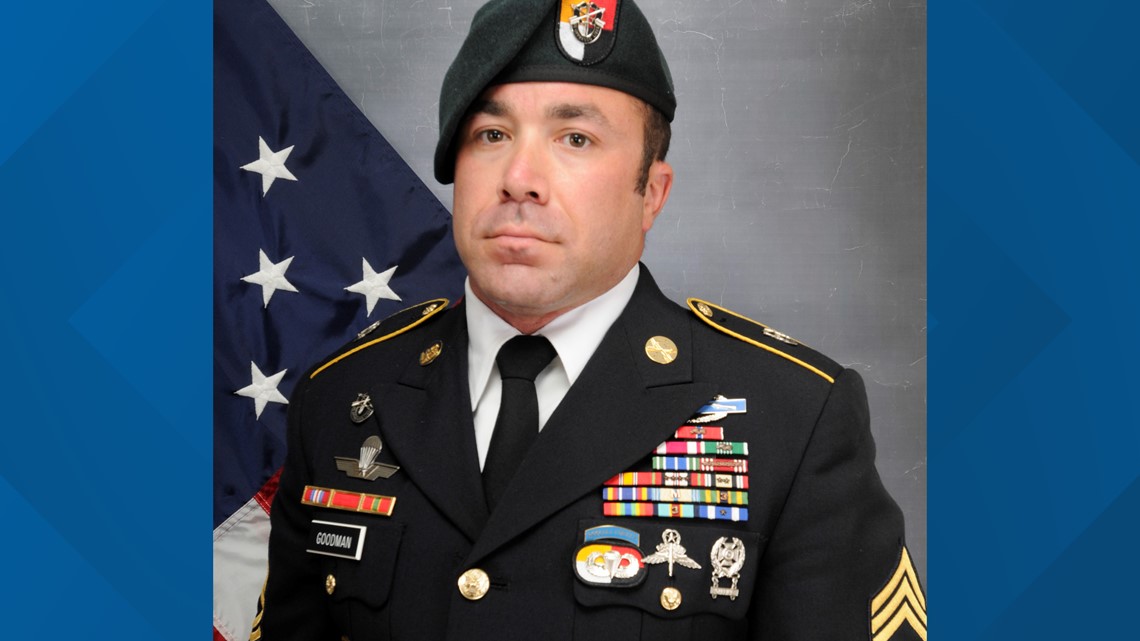 "Nathan was a beloved member of 3rd Special Forces Group and an exceptional leader in the Special Operations community," Col. Nathan Prussian, commander, 3rd SFG (A), said in a press release.
"Our heartfelt condolences go out to his Family during this difficult time and our priority now rests with taking care of them and our Soldiers," he added.
Goodman first enlisted in 2002 before transferring to the Army National Guard in 2005.
He returned to Second Battalion, 3rd SFG Airborne in 2018 and was promoted in July 2019.
Dozens of people gathered in Arizona City Wednesday night to mourn Goodman in a candlelight vigil.
"I didn't know anything about him and just something was pulling at my heartstrings that, 'Hey, you gotta do something,'" said Kenda Bailey, who organized the vigil.
The gathering took place across the street from where searchers found Goodman's body, near the intersection of Concordia Drive and Cleator Road.
"I imagine it was around 9 p.m. We heard a noise and it sounded like maybe somebody hit a brick wall or like a small sonic boom," said Fred Fishman, who lives across the street from where Goodman landed.
He said he was shocked when he learned what the sound he heard was.
"I went flush. I've got children. It's like, oh my god. It's horrible," Fishman said.
Investigators are still trying to determine what went wrong.