Three such demonstrations took place in Charlotte on Sunday. Two of these were marches at Marshall Park in Uptown. A candlelight vigil was also held at the Urban League of the Central Carolinas.
At all of these events, demonstrators reflected how senseless Nichols's death was.

"They beat that young man to death over a traffic stop," said one person in attendance. " Even if he was recklessly driving did he warrant getting beat to death?"
The officers involved in the deadly incident were charged Thursday with murder and other crimes in the killing of Nichols, who died three days after the confrontation with the officers during a traffic stop on Jan. 7.
In Charlotte, some residents were left wondering if this was something that could happen to them.

"My son said leaving church today, it could have been me," said another person in attendance.
Charlotte mayor Vi Lyles and Charlotte-Mecklenburg police chief Johnny Jennings were in attendance at one of the protests, saying that much progress has been made on these issues but there is still much work left to do.

"Let us get better and we will commit to you, the Charlotte-Mecklenburg Police Department is going to get better," said Jennings during the event.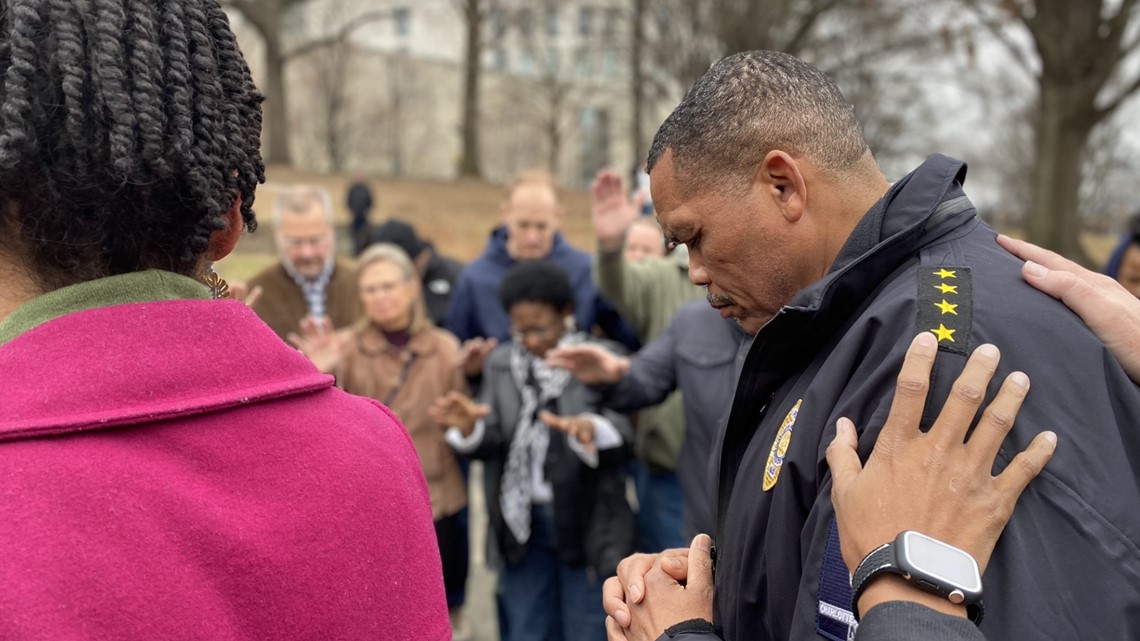 "Our next step is focusing on how to treat people with respect and dignity," said Lyles.
Kass Ottley, with Seeking Justice Charlotte, used this night to call on those who are accountable to be prosecuted.

"Keep pressure until they arrest all of the officers, the white officer that tased him, and all the officers that were on scene and firefighters that didn't render aid," said Ottley.

In all three events, demonstrators continued to call for change.
"We want justice, and we are going to continue to march and fight until we get it," said Ottley.