CHARLOTTE, N.C. — The Epicentre has a new name: Queen City Quarter.
Global Commercial Real Estate Services announced Tuesday it will lead marketing, property management and renovations at the 302,324-square-foot Epicentre mixed-use development in Uptown Charlotte.
CBRE said its renovation project will "enhance the visitor experience." The property has been renamed Queen City Quarter, inspired by Charlotte's nickname, "The Queen City."
"It's a chance to bring a fresh approach, a new vision to the property," Compie Newman, managing director of CBRE, said.
Streetsense, a global urban design and placemaking agency, has been engaged to shape the physical and branding elements of the property.
They're hopeful the new plan will create a sense of community.
"We're going to have new landscaping, new benches, try to make it more of a gathering place and make it more corporate and family friend," Newman said.
According to a news release, significant repairs to the courtyard, parking garage, patios and roof are underway and expected to be complete by year-end. In 2023, the property's public staircases and escalators will also be renovated, and new landscaping, lighting and benches will be installed.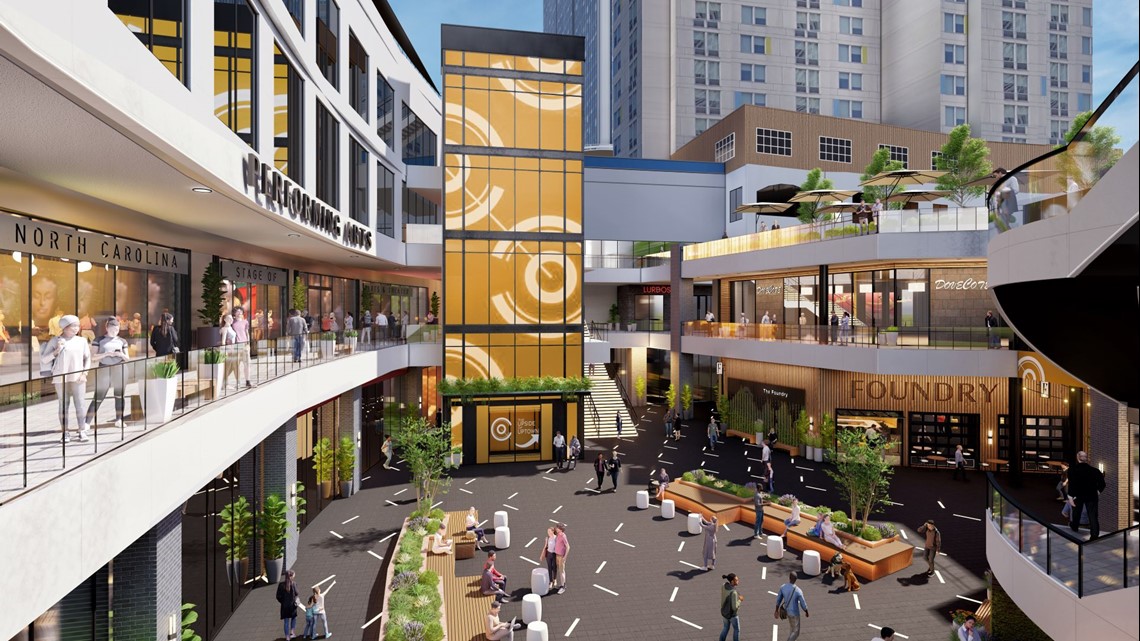 In addition, there is a focus on property safety, as an extensive security camera system has been installed onsite.
"The property is going to have a whole new feel to it and the owner is going to spend money to address some of the challenges of the property and make it esthetically more pleasing," Newman said.
Still, some aren't convinced the negative perception of the property can change.
"Do you think they'll be able to make a comeback?" WCNC Charlotte's Lexi Wilson asked a Charlotte resident who works in Uptown.
"That's hard to say, I'm not going to put my money on it, sorry!" Helen Sacza said.
Planned improvements are in addition to the deferred repairs and maintenance completed to date while the property was in receivership, which included the removal of former tenant signage.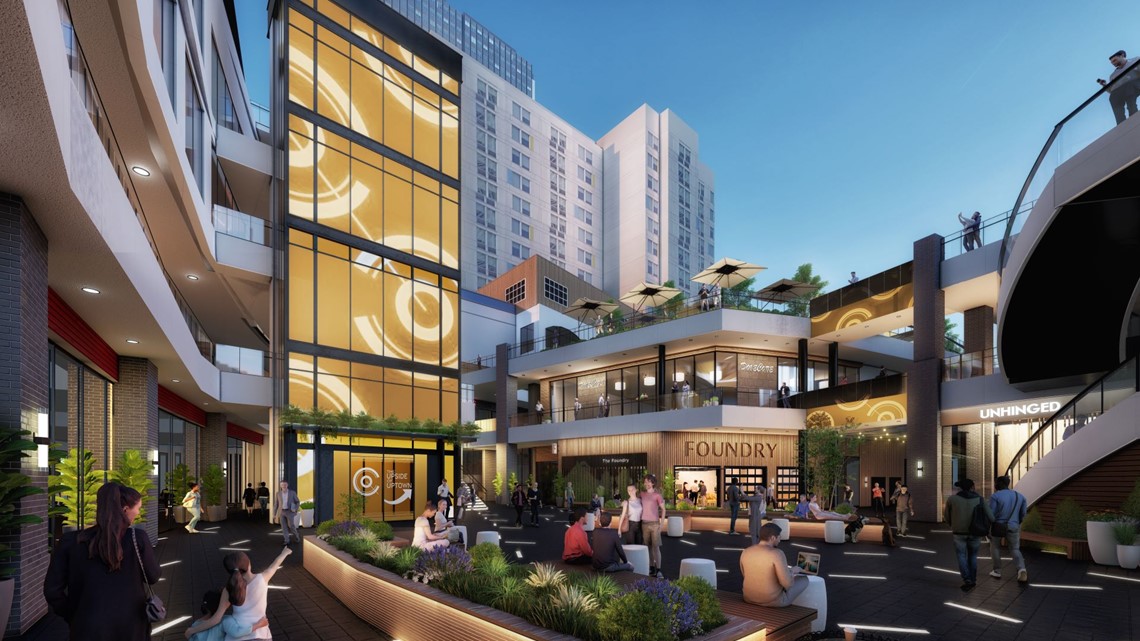 Right now, they're working to fill the vacant space, while the current tenants remain in place.
"We are living through a time where we have to think differently about everything, including real estate assets," Jeff Pollak, managing principal of Streetsensem said. "When we were engaged to think about the strategy for the former Epicentre, it became clear to us that the property didn't have a leasing problem, but rather a real estate problem. It has great bones, a great location — it just needed a fresh approach, new ideas, and a new narrative."
All of WCNC Charlotte's podcasts are free and available for both streaming and download. You can listen now on Android, iPhone, Amazon, and other internet-connected devices. Join us from North Carolina, South Carolina, or on the go anywhere.