AUSTIN — The family and friends of a missing Austin man are continuing their search for him.
Martin Gutierrez, 25, has been missing since early morning on Nov. 19.
As of Nov. 25, Gutierrez's family was searching the Zilker Park area for him. They are also trying to get more surveillance footage.
The family has increased the reward they are offering for information from $5,000 to $10,000.
Austin police officers, Travis County Search and Rescue volunteers, and Martin's loved ones spent the day Wednesday looking for him around Rainey Street and the surrounding areas. They also passed out flyers with Martin's picture and contact information to the Missing Person's Unit.
"I'm hoping he's not in the water and had drowned. I'm hoping someone didn't hurt him and he's down somewhere and he can't do anything. Or someone took him," Martin's brother, Mitchell Gutierrez, told KVUE on Wednesday. "I just don't want to think that he's behind a dumpster somewhere."
According to Austin police, Martin was last seen on Rainey Street early Monday morning.
"I knew when he didn't come home, something's wrong. This kid's not like that," Mitchell said on Tuesday. "This isn't him. He has a set routine. He goes to work. He goes work out. We eat. We're a victim of routine."
Martin and his friends went out for drinks Sunday night after having dinner with Mitchell, his girlfriend, and his girlfriend's family at Cover 3 on West Sixth Street.
"We decided to go to bed after that. We all worked in the morning and we were getting ready to leave," Mitchell said. "My brother and some other friends decided to go to Rainey Street that night."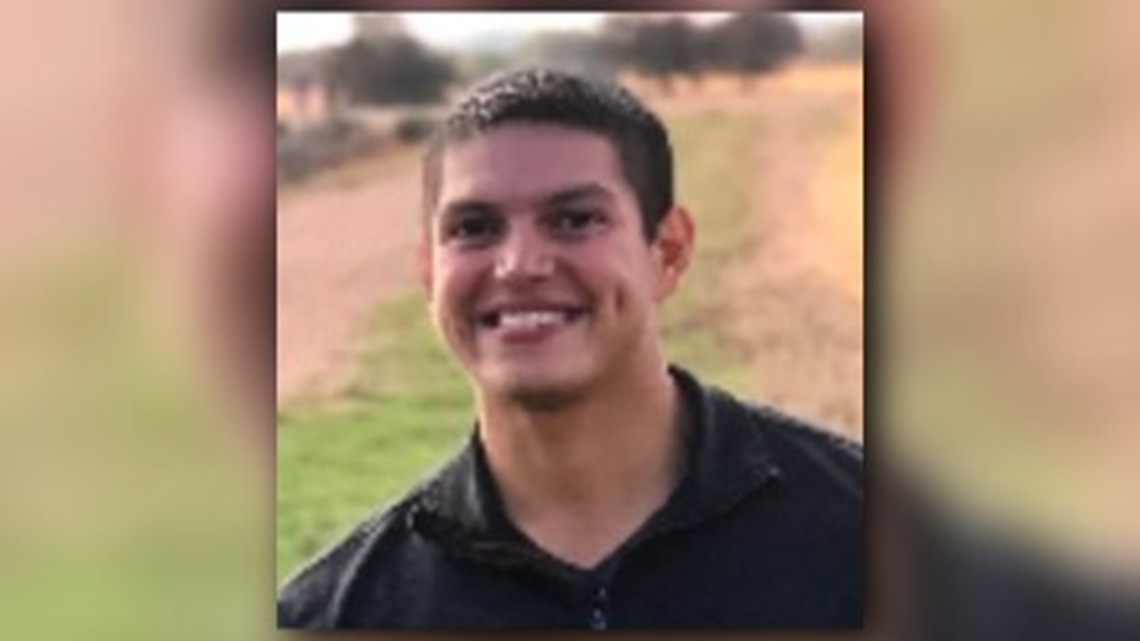 Martin's friends told Mitchell they last visited a bar called The Alibi before heading home.
"The last call that was made on his phone was, according to his phone records, at 1:27 a.m., calling for a ride," he said. "That's the last I heard about him or him being safe."
According to Mitchell, the call Martin made was to request a ride from a friend, but the friend was working and was unable to pick him up.
When Mitchell woke up Monday morning, he didn't find Martin in his room.
"He didn't make it. I called him, texted, everything. No response. Went straight to voicemail," he said.
Since then, Mitchell has contacted local hospital and law enforcement agencies to find out where Martin is, but he hasn't had any luck.
"I'm afraid someone hurt him. I'm afraid someone took him. I'm afraid that he's in some hospital with a breathing tube somewhere, and I can't find him or take care of him," Mitchell said, holding back tears. "You know, that's what I do. I'm a nurse practitioner. I should be taking care of him if he's hurt."
He hopes someone will recognize Martin and come forward with information that can help police find him.
"I just hope he's safe somewhere and that someone would just let him be. He won't hurt anything, I swear," Mitchell said.
Police described Gutierrez as a Hispanic man who is 5 foot 8 inches tall and weighs 160 pounds. He has short black hair and brown eyes, officials said.
Gutierrez was last seen wearing a black Patagonia jacket, a light green shirt, dark blue jeans and grey shoes.
At a press conference Wednesday, an Austin police detective said the department doesn't suspect foul play in Martin's disappearance, but an APD spokesperson later told KVUE it hasn't been ruled out.
If you have any information regarding locating Gutierrez, call 911 or the Missing Persons Unit at 512-974-5250.