GREENSBORO, N.C. — David Caldwell Drive between Hill-N-Dale Drive and Holden Road in Greensboro closed Monday due to a large sinkhole.
The city of Greensboro issued a traffic advisory for the closure Monday afternoon.
Gallery: Huge sinkhole in Greensboro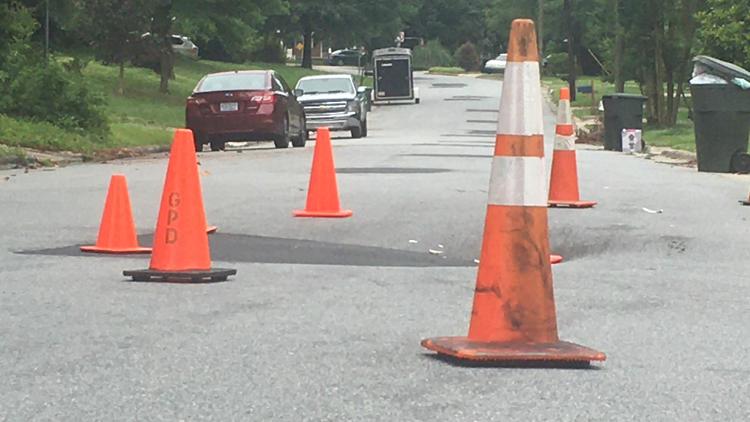 Officials advised drivers to use Shady Lawn Drive as an alternate route.
►Text the word APP to 336-379-5775