BELMONT, N.C. — This weekend is Angel Bowl, the annual fundraiser to benefit Holy Angels, the Belmont organization that provides special care to children and adults with developmental disabilities and delicate medical conditions.
This year, they're having a space-themed event called "Into the Future." The special event allows the local community to participate alongside the residents of Holy Angels.
Before the COVID-19 pandemic, more than 1,000 people and dozens of businesses would pack the bowling alley for a day of fun and fundraising. This year, the Holy Angels did a pandemic pivot and created its own bowling alley at its Belmont campus. The new twist gives every resident the chance to bowl, and for some, it was a first-time experience.
The Holy Angels maintenance team spent weeks working on hand-crafted bowling lanes that were specially designed for the needs of the residents. It was a project of love for a group that showed their huge smiles and claps for joy!
A limited number of people from the local community came by to cheer on and support the residents as they bowled in the new "Push Place Lanes" on the Holy Angels campus.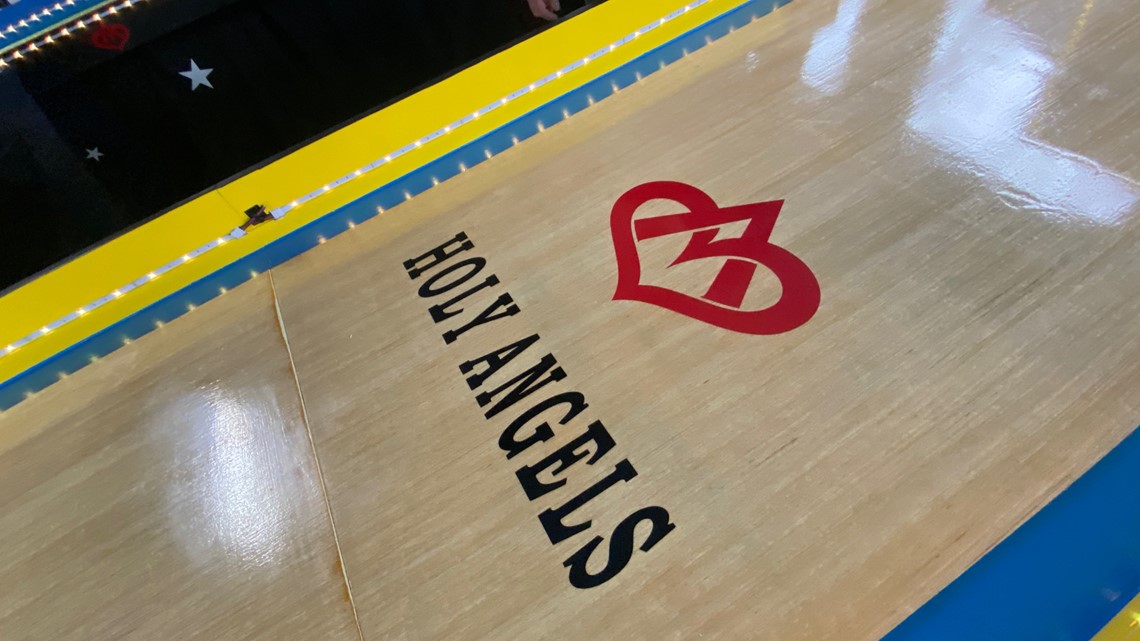 Despite all the fun, Holy Angels still needs help. The organization is inviting businesses, schools, churches and other community groups to sponsor one of the 12 individual homes and teams on campus in a fun competition to see who can raise the most money for programs that support their mission of loving, living and learning for the differently able. Anyone who participates will get to bowl alongside the residents on March 10 and 11. Click this link for more information.
All of WCNC Charlotte's podcasts are free and available for both streaming and download. You can listen now on Android, iPhone, Amazon, and other internet-connected devices. Join us from North Carolina, South Carolina, or on the go anywhere.