If you're hankering for a hot dog in Charlotte, let us point you in the right direction.
Using both Yelp data and our own secret methods, Hoodline has crunched the numbers to determine the top hot dog spots in the city. Check one out the next time you're craving one served plain or buried under an assortment of creative toppings.
1. Vic the Chili Man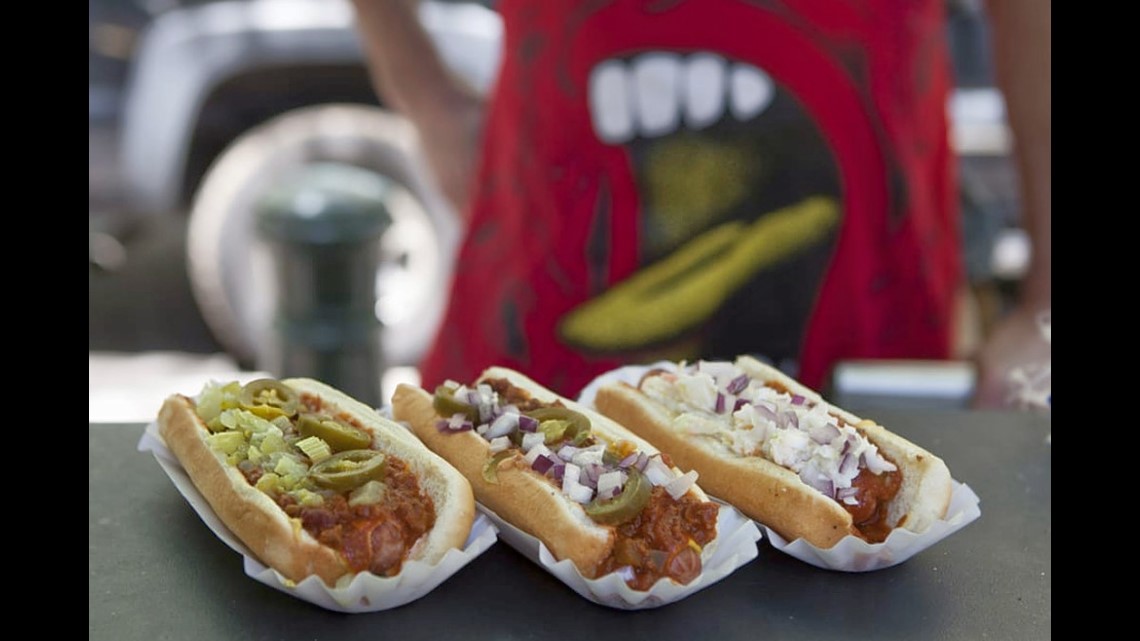 Topping the list is Vic the Chili Man. Located uptown at S. Tryon (between Fourth and West Trade streets), the street vendor is the highest rated hot dog spot in Charlotte, boasting five stars out of 141 reviews on Yelp.
Run by Victor Werany, the hot dog menu is ever-changing. Recent hot dog creations include the Southern All the Way (mustard, ketchup, chili, slaw and onion), the Naco Dog (grilled cheddar, chili and house taco sauce) and the Q-Dog (house barbecue sauce, cheddar, slaw and onions).
Want to go the traditional route? Top an all-beef Kahn's dog or Smart Food veggie dog with any number of standard offerings, including cheese, slaw, relish, mustard, spicy mustard, ketchup, spicy ketchup, red onion, barbecue sauce, pickles, jalapeños and, of course, chili.
Keep up with the hot dog spot on its Facebook page.
Yelper Bill S., who reviewed the vendor on June 6, wrote, "Best hot dog place in Charlotte! It's a great deal and he has many specialty combinations on the menu or you can pick whatever you want on your dogs. I go with chili, cheese and jalapeños. He's not there every day, so you have to look for him."
2. JJ's Red Hots - Dilworth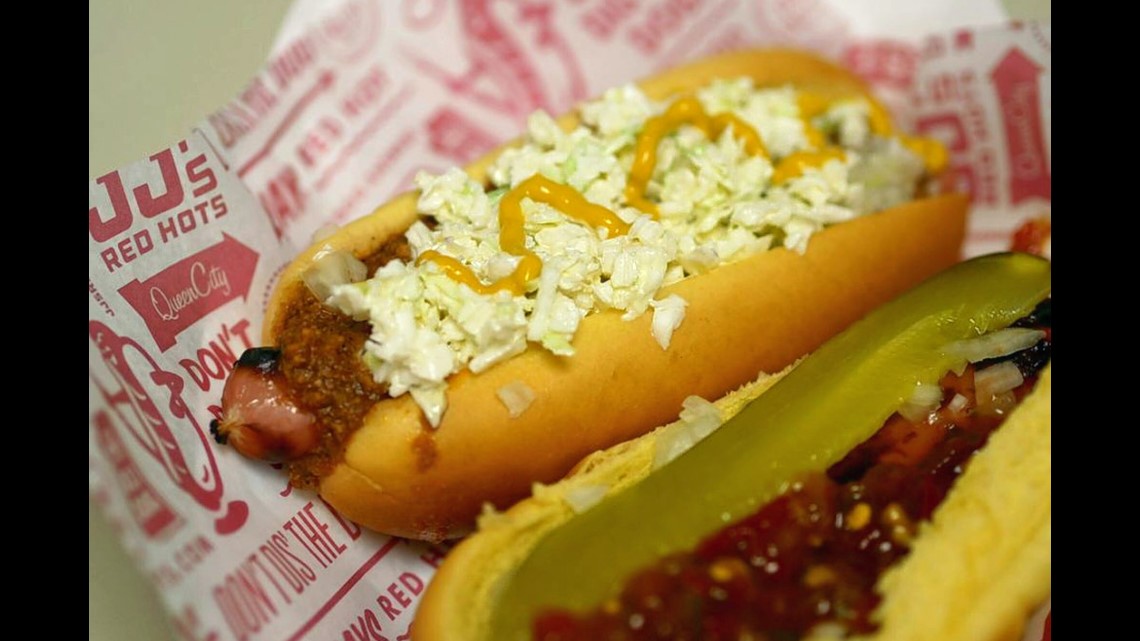 Next up is Dilworth's JJ's Red Hots, situated at 1514 East Blvd. With four stars out of 365 reviews on Yelp, it's proven to be a local favorite. JJ's has two other outposts in Ballantyne and uptown, which are also popular spots with Yelpers.
Among its signature hot dogs, there's the Char Heel (house chili, slaw, diced onions and yellow mustard), the Dirty Jerz (pickle relish, diced onions, deli mustard and sauerkraut) and the Sonoran (borracho beans, salsa, red onion, cilantro and shredded cheese). (See the full menu here.)
Yelp reviewer Erin D. said, "Their fancy hot dogs are amazing — grilled hot dogs with all the best toppings. My favorite is the Southern Girl: pimento cheese, chili, bacon crumbles and mustard atop an all-beef frank. They also have great sides and even have vegan options and salads."
3. Matt's Chicago Dog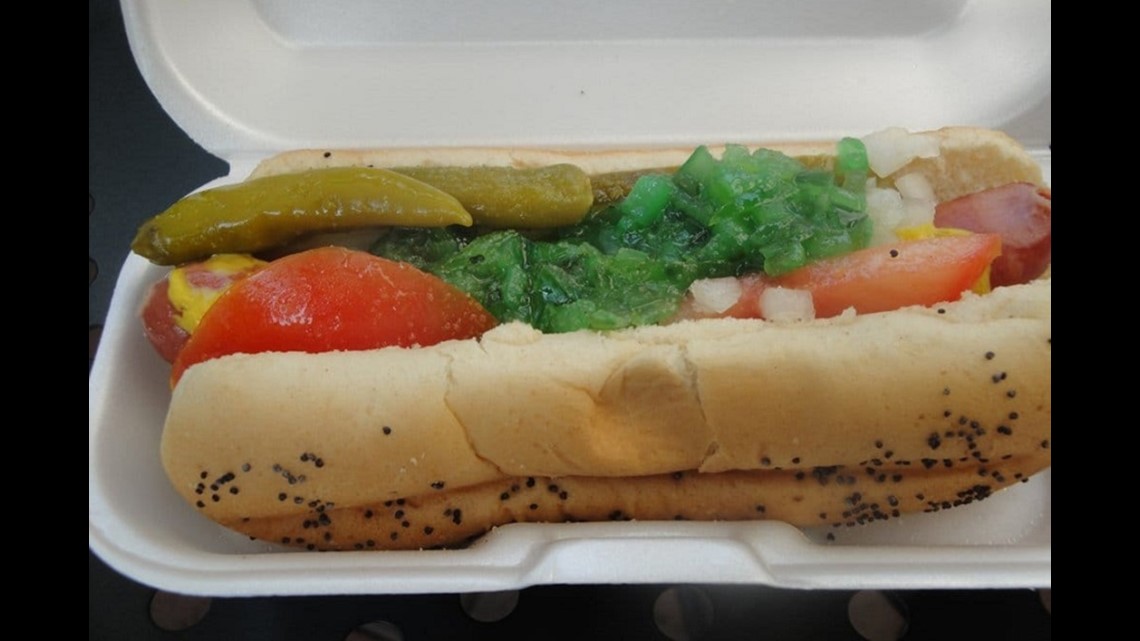 Matt's Chicago Dog, which also has burgers and sandwiches, is another go-to, with four stars out of 71 Yelp reviews. Head uptown to 435 S. Tryon St., Suite 140, to see for yourself.
Its hot dogs include the Matt's Famous Chicago Style Dog (beef dog on a poppy seed bun with mustard, pickle, relish, onion, tomato, sport peppers and celery salt) and the Carolina Dog (beef dog on a poppy seed bun with chili, coleslaw, mustard and onion). (See the full menu here.)
"I ate the most delicious hot dog of my life at Matt's Chicago Dog," Yelper Zach B. wrote. "And the people who work here are very courteous. Please stop in for excellent food and friendly service."