Missing teen's family grasps to hope, grapples with unknown
"When your heart is breaking for someone who is broken, but your words can't reach them and your love can't save them, ask the angels to go where you cannot. To whisper into their heart what their ears can't hear: 'We will not give up on you. Don't give up on yourself.'"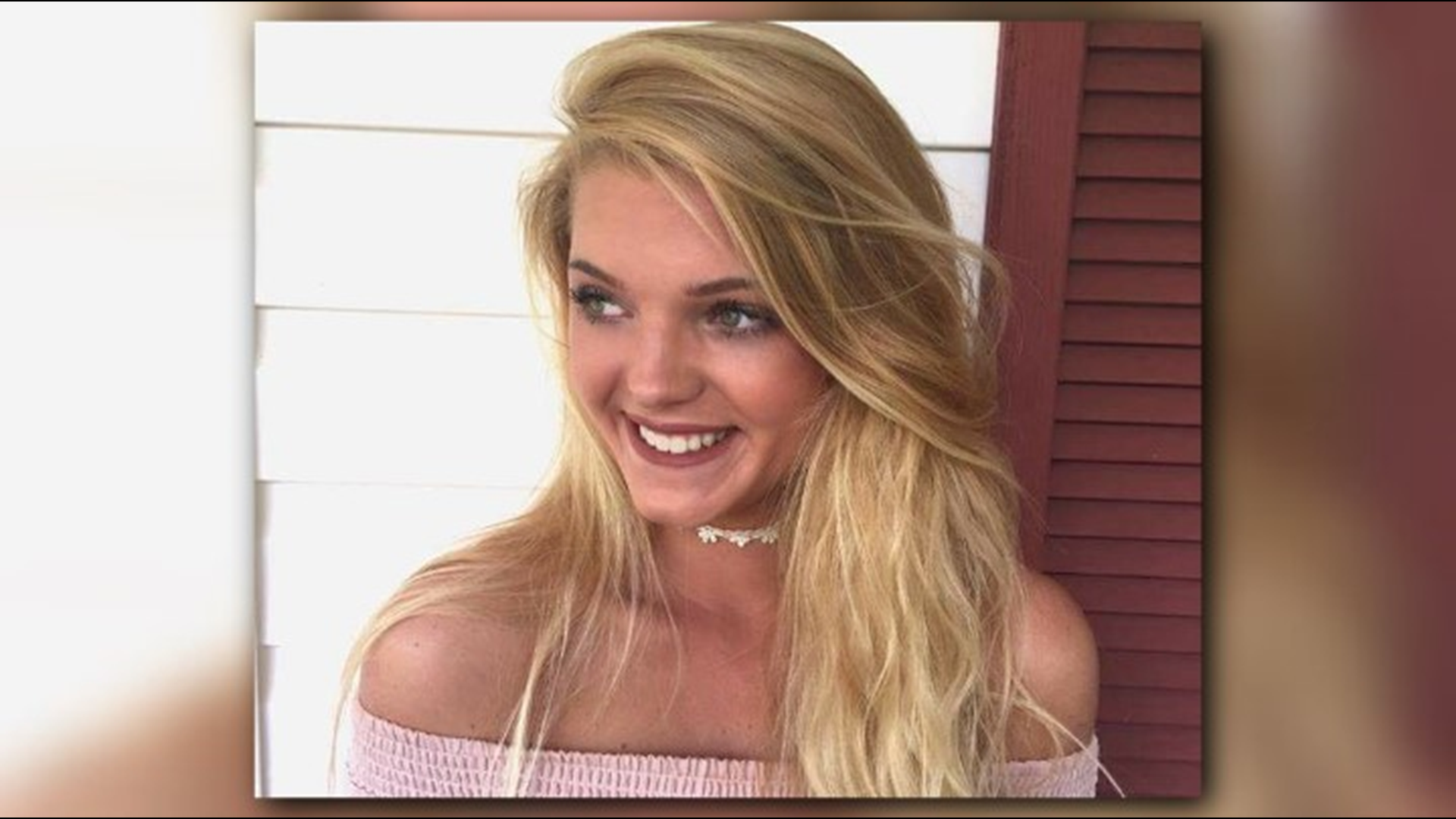 'We will not give up on you. Don't give up on yourself.'
:
CANTON, Ga. – Last night, Brooke Olschewske had a dream that she was sitting on the bed in her sister, Mayci's room, listening to Twenty One Pilots records, laughing and gossiping. But when she woke up, her little sister was still gone.
Her 16-year-old sister, Mayci Olschewske, was last seen filling her 2002 Hyundai Santa Fe's tank at Murphy's gas station in Canton, Ga., just off Riverstone Parkway on Thursday, Aug. 31 at 8:30 a.m.—and then darted across the street to empty her bank account, withdrawing all the money she earned the weekend before, refereeing a soccer game, out of an ATM.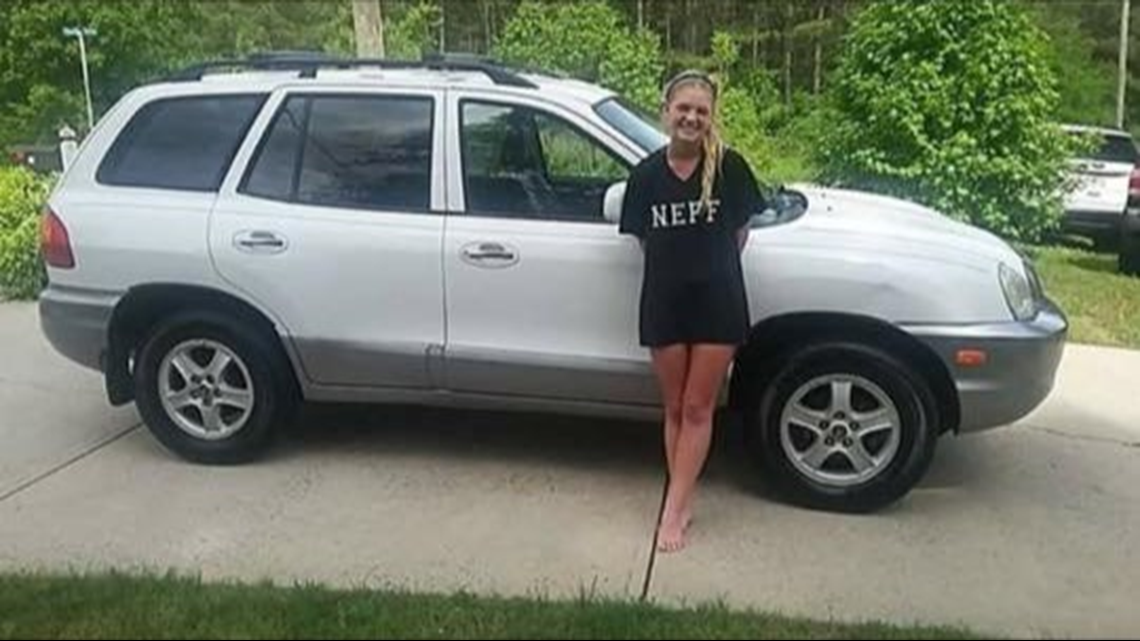 "I just want to tell her, I love you so much," Brooke said, choking up and fighting back tears. "I miss... just being sisters. Everything."
"Everyone is just destroyed. We can't move on without her."
Nine days after she disappeared, her family was given some hopeful news from two states away.
Her car was spotted driving on westbound Highway 22, going over Harden's Chapel Road in Fulton, Miss., Brooke said. Police confirmed that she was alone.
However, that was last Thursday, at 1:30 p.m., the day she left town. She had driven just over 200 miles from home, and about 100 miles northwest of Birmingham, Ala. Continuing a path on Highway 22 could have led her to Memphis.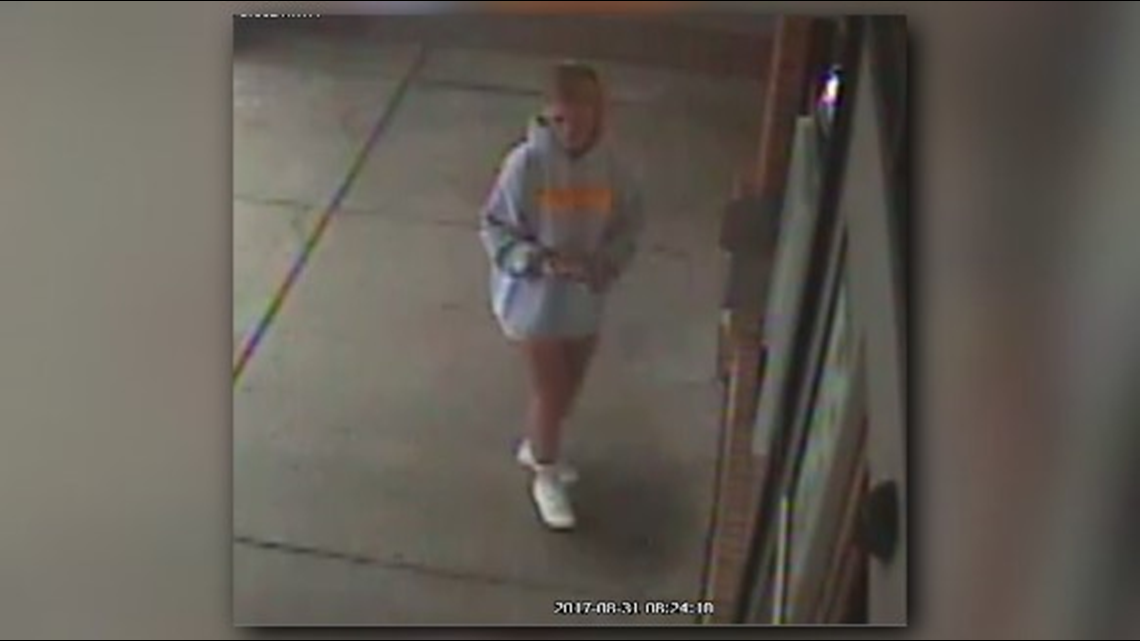 "We have no idea where she plans on going or stopping," Nicole posted on Facebook.
But her sister believes that she may be heading northwest—possibly to Oregon where she has an aunt or Yosemite in California.
Yosemite National Park is more than 1,900 miles from home. Oregon is more than 2,000 miles.
Her 20-year-old big sister is hoping she will reach out when she's reached as far as she can go.
"I think, is that she's gonna drive as far as she can until she can't drive anymore. And, at that point, I'm hoping that she contacts one of us."
"She's independent. She thinks she can do this, but she can't."
Retracing her last moments in Georgia
:
According to the Canton Police Department, Mayci was last seen by her family at her house in Canton. Her mom said she left the house around 7:50 a.m., but never made it to school.
Mayci is believed to be driving her white SUV, with a Georgia, "Save the Wildlife" license plate: WPQ909, that has some front-end damage. Early in their search, police thought she might be heading to Paulding County, where she just moved from this summer.
Canton detectives are still actively looking to locate Mayci, however, she has not used her phone or credit cards since she left.
Mayci is 5'5, 133 lbs., with blond hair and green eyes. She was last seen wearing a gray hoodie, white gym shoes and her hair pulled back.
Being Mayci, masking the pain
:
Sifting through photos of her, Brooke brags, "She's so pretty; she's so gorgeous—but she doesn't see it. And that's just it, she doesn't see how special she is. She's such a special girl, unlike anyone else."
"She's perfect. She's a perfect girl. She's so nice. She has such a creative, beautiful soul. She has the biggest heart. And then you look at her, and she's gorgeous. It's like, how can you be so perfectly made, but such a horrible disease can just destroy her and make her not see it."
Mayci, Brooke said, used to play soccer, is an artist, and loves nature—even her room is chalk full of plants. But underneath her beauty, immense independence and unbridled creativity, she battled a pain unseen by the naked eye. Her smiles hid her anguish.
She looked so happy in photos and seemed happy with her family. But Brooke said, she never talked about how she was feeling, so no one really saw how severe her depression was getting.
"She seemed fine. She seemed like a normal, happy girl—but she's so independent and keeps to herself, you would never know what's going on in her head."
Her mental pain began when she had just turned into a teenager and started middle school.
In 2014, the Olschewskes resided in Paulding County when she ran away for the first time. According to her sister, she was relentlessly bullied.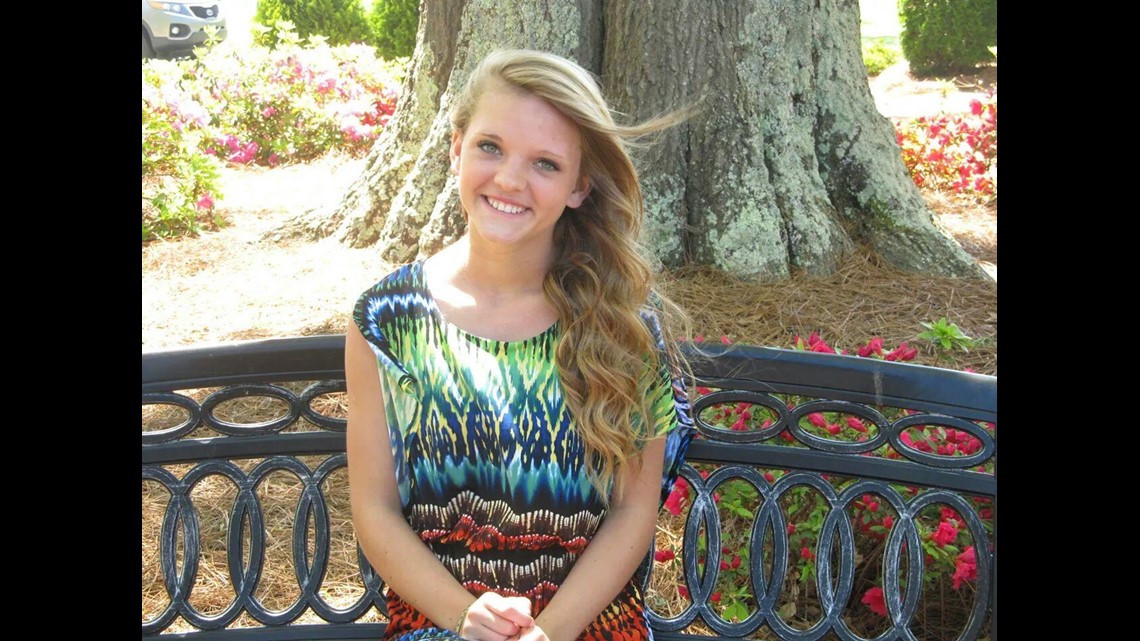 "She was being bullied really bad at school and some boys were harassing her really bad—and she has depression, so it's really hard because it clouds your judgment and you don't really know. I think she just couldn't take it and ran away," Brooke said.
Mayci was found in the woods less than a mile away from her house within hours. It was easier, Brooke said, because she was 13 and not driving yet.
She attended online school for a while to dodge her bullies.
"She just didn't want to go to school at all. Every morning, she would just cry and didn't want to go."
She really liked doing her schoolwork online, but when she started high school, she wanted to go back to a brick-and-mortar school. But it didn't work out.
"Girls are mean and boys are really mean. People were just treating her really badly," her sister said of being harassed, laughed at, teased, ignored and belittled. "She just really sweet and she's not one to be mean to anyone so she had trouble standing up for herself."
That only fueled her antagonists, Brooke said.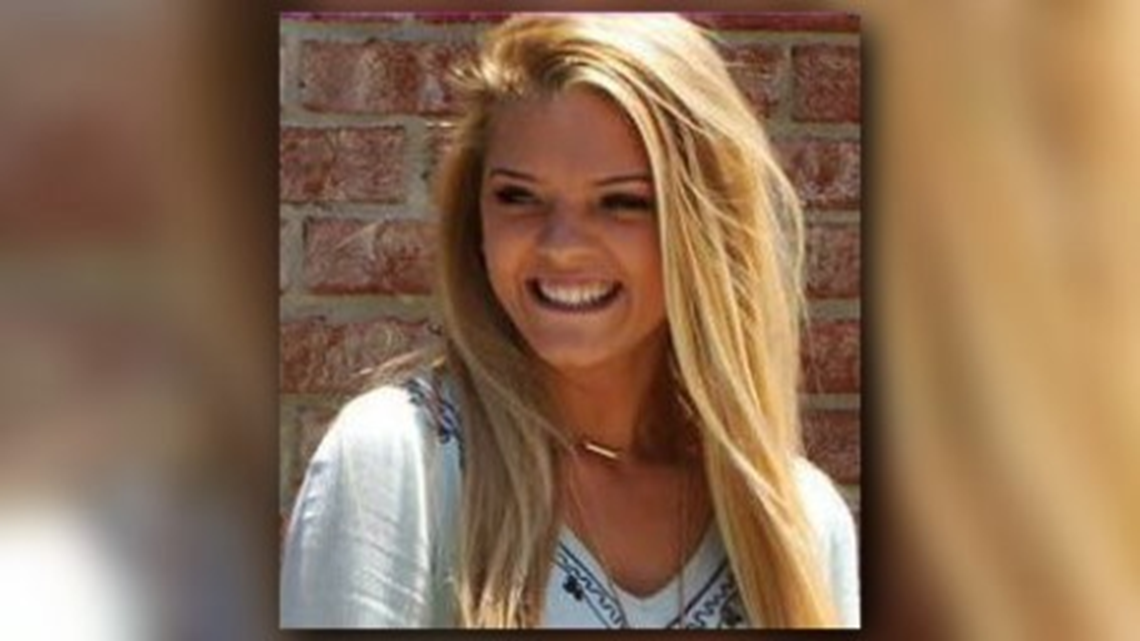 "When they see that it affects you really, bad, they keep doing it."
This year, for her junior year, she and her family moved to Canton. Their parents had lived in their Paulding County home for 20 years before moving this summer.
Brooke said that Mayci was the one who instigated the family's move, eager to make new friends and start over at a new school.
"All summer she's been really excited, saying, 'I can't wait to have friends and start over,'" Brooke, a college student in Kennesaw, recalled.
Classes at Cherokee High School started on Aug. 1, but it wasn't the fresh start she had been longing for.
"She just didn't really make friends," her sister said. "She's always like, 'I just want a best friend; I want to have a really, good friend.'"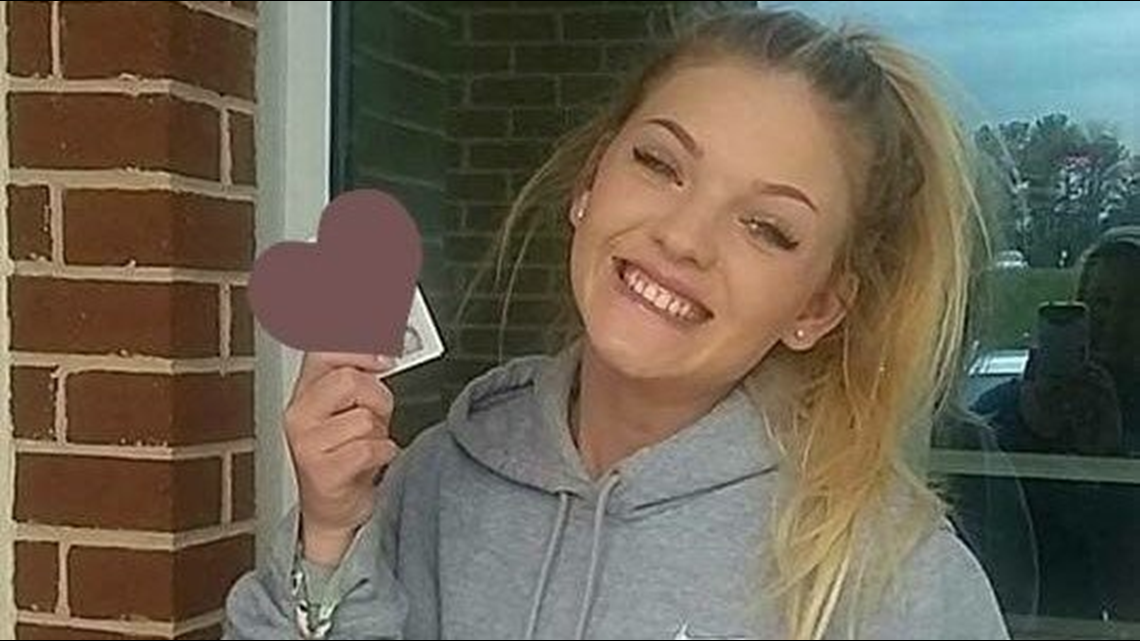 Smiles and laughter concealed the wounds inside.
"Around us, she's always so happy and laughing and just completely normal, but you would never know what is going on in her head. The depression she has to go through every day, because she just seems so fine. She doesn't really talk about what's going on with her. She always just kept to herself."
The day she left, the therapist who they had been trying to get her into see, returned their phone call to schedule an appointment. But it was too late.
"It's hard because we were in the process. We tried to get her the help she needs," Brooke said.
PHOTOS | Have you seen Mayci?
Time stands still
:
Brooke described the past week as one really, long day of torture that hasn't ended.
"We can't go on without her. Our life doesn't move and doesn't exist without her. She's so loved and so cared about. She just has to come back. She has to. Not just for us, but for herself, so we can keep her safe and get her the help she needs."
Luna, her dog, has been stationed at the door, waiting for her girl to return.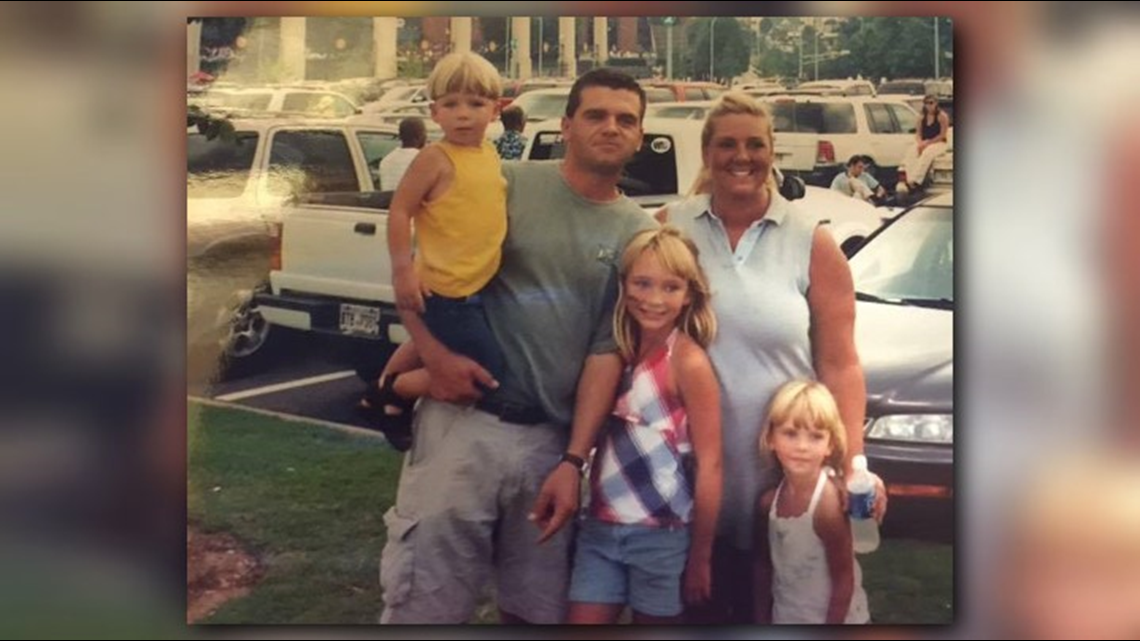 "She's upset and depressed."
"We're all just grieving differently."
According to Brooke, the family's makeshift spokeswoman, their mom is really falling apart.
"She's a disaster. I mean it's her baby. You can't get in between a mom and her baby. She's just thinking, how could Mayci do this? What was she thinking?"
But, Brooke revealed, that her mom doesn't understand that Mayci wasn't thinking about them, she just had to get away.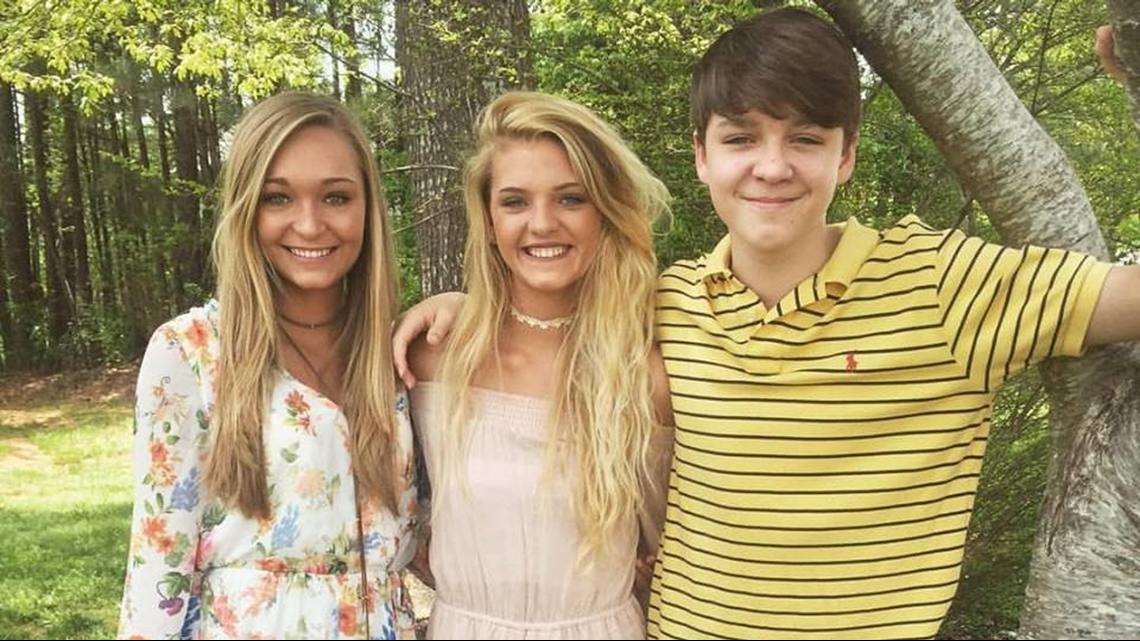 "She's crying constantly. She can't sleep. She won't eat," Brooke said of her mom, whereas, their dad is trying to keep himself busy so that the bad thoughts that creep into his mind, stay out.
"He's trying to get the negativity out and stay positive."
Her brother, 15-year-old Colby, is quiet, sad and angry.
Sending their love, begging for her safe return via social media
:
Brooke and Nicole hope that Mayci, like most teenagers, will check her Facebook page at some point. With that optimism, they have both taken to social media pleading with her to come home.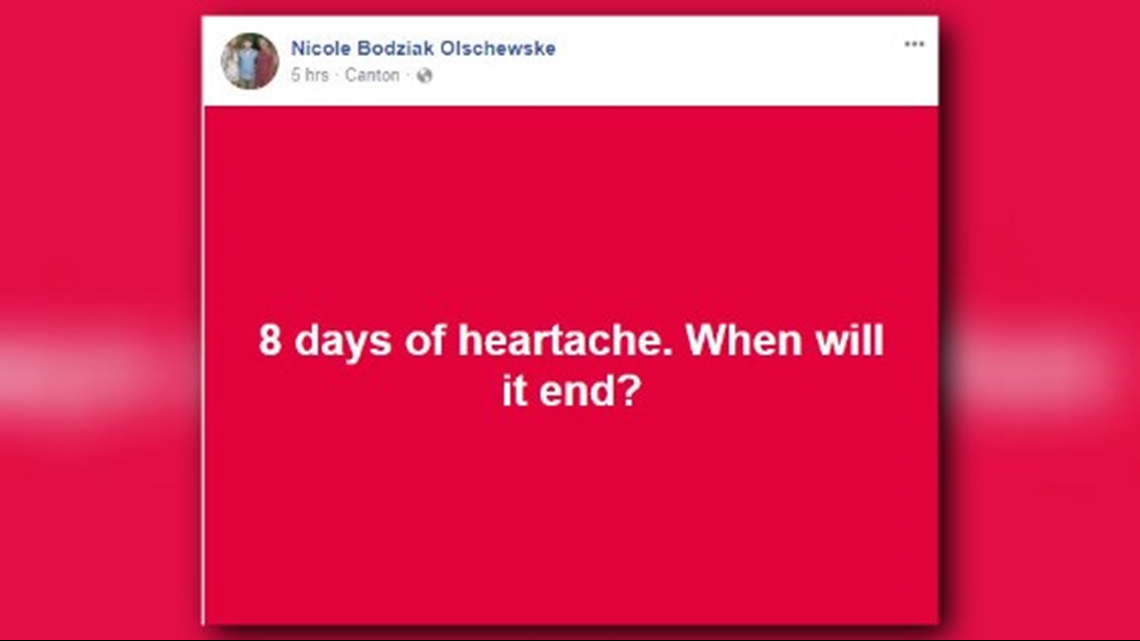 Nicole posted a graphic with the following quote, just days after she went missing.
"When your heart is breaking for someone who is broken, but your words can't reach them and your love can't save them, ask the angels to go where you cannot. To whisper into their heart what their ears can't hear: 'We will not give up on you. Don't give up on yourself.'"
She also posted these heartfelt pleas to her teenage daughter.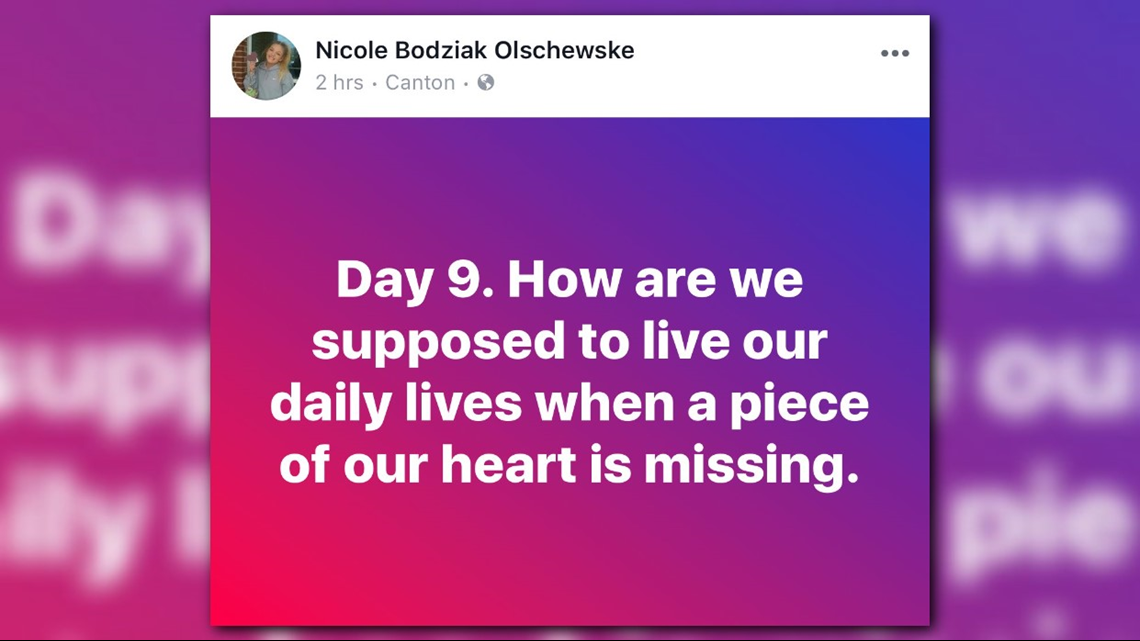 Finding Mayci
:
Brooke just wants her baby sister back.
"Every day being with her. Being at the house without her, it's just not the same," she said, recalling when she and her sister would play with their dogs together, and bug their mom, shouting, "Look, mom! Look at them!" at the tricks they taught them.
"But I can't do that now. I can't do anything anymore because she's not there."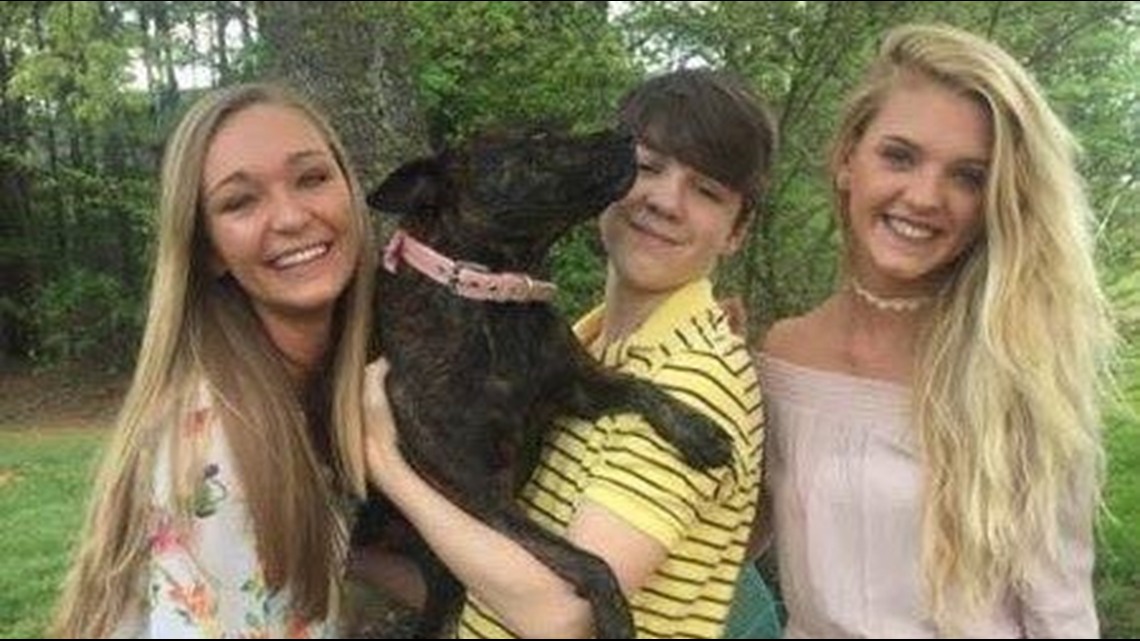 The last time she saw Mayci was on Monday, Aug. 28.
"We were just sitting in her room hanging out, just talking."
The last thing Mayci said to her sister was in a text. The two were laughing at their mom for a typo in a text message she had sent to Mayci.
That text from Mayci to Brooke was, "hahahahaha!"
"It's just how can you see this coming?" she questioned. And on Facebook, she questioned Mayci.
it's be one week without you Mayci. i'm praying that's all you needed. a week away. i get it. me too. but we all need you back. me and caleb have been literally constantly texting trying to piece together everything we can Mayci and we can't seem to get it right. i'm so sorry i haven't found you yet. we're trying so hard dude. we keep wondering what you're doing at every moment. writing and drawing in your journal? listening to the radio in your car? eating wendy's 4 for $4 every day? watching the stars debating coming back? i wish one person would see you and tell me mayci.
colby, mom and daddy are dead inside. it's like the light in our life is gone and we're all just empty. luna and even bandit miss you so much. it's been the worst day of my entire life for 168 hours now. time is moving on but we can't. please come back into our lives.
we will get you the help you need. i love you so much.
If you have any information about Mayci or her whereabouts, contact Canton Police Det. Tom Priest at (770) 720-4883, email him tips to: tom.priest@cantonga.gov., or call 911.