HUNTERSVILLE, N.C. — A development project that could bring more housing and commercial space to Huntersville is receiving some big-name support.
During a public hearing for a rezoning project at Huntersville's town meeting on Monday, Treenail Development's Ben Geisler revealed Joey Logano, a two-time NASCAR Cup Series champion, is offering financial support for the effort.
Treenail Development is proposing to build a 70-acre mixed-use center known tentatively as the "Town 1" project.
The Town 1 project seeks to convert the area west of I-77 near the intersection of Hambright Road and Mt. Holly-Huntersville Road from a mostly vacant area to a location for multi-family housing and commercial properties.
Specifically, the project calls for 747 multi-family dwelling units on 19 lots in the area and calls for over 400,000 square feet of commercial space.
Treenail Development first proposed the rezoning project in November 2022 and has assured the project meets the town's requirements for tree saving, falls in line with the Huntersville 2040 plan, and calls for street modifications to handle increased traffic to the area.
One of the few properties already on the site is Clutch Studios, a film production center owned by Logano.
Logano stated in a letter read at the public hearing that expanding his business in the same area was important to him and he's glad he could latch onto this project.
The Joey Logano Foundation is pledging $500,000 toward ensuring that some of the affordable housing units will be used for foster families and graduates earning 50% of the median income for the next 15 years.
Logano expressed in the letter that he wanted to be at the meeting in person, but the NASCAR Cup Series race at Dover was delayed until Monday due to rain.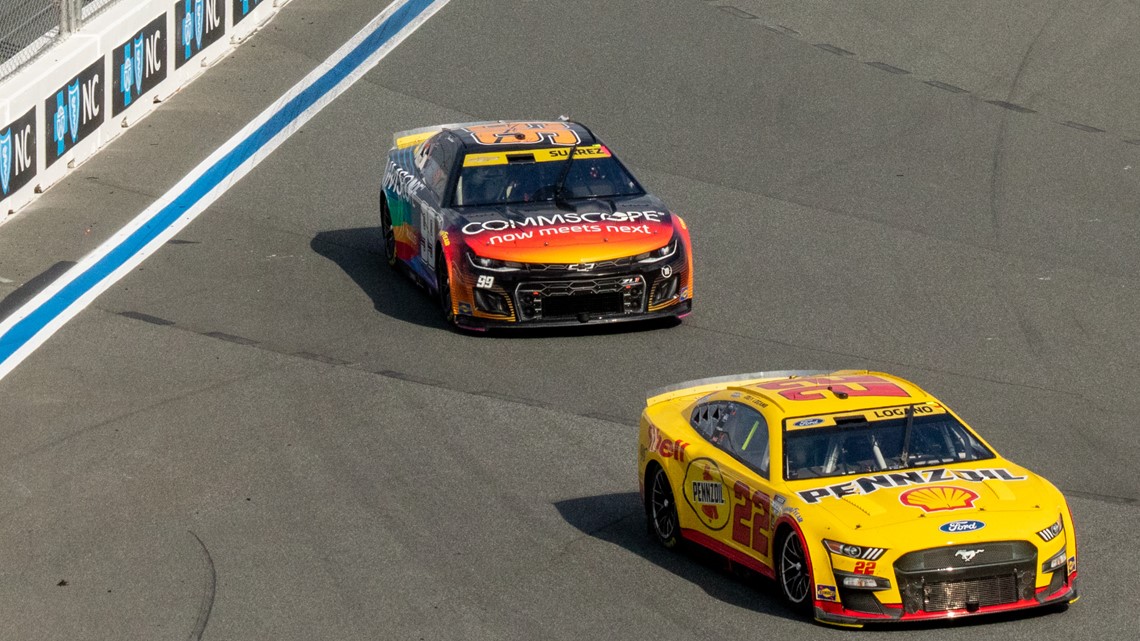 Additionally, Logano stated in the letter he expects to help develop new buildings at Town 1.
Huntersville's planning board plans to hear about the Town 1 project on May 23.
Logano competes in the No. 22 Pennzoil Ford Mustang for Penske Racing. He has won 32 races in the Cup Series and captured the series championship in 2018 and 2022. He currently lives in Huntersville.