ROCK HILL, S.C. — The Power House, a former power plant used to supply power to 2.5 million square feet around the university center of Rock Hill, is set to open its luxury apartments, food hall, Middle James Brewery and event space this March.
Part of the Sherbert Group, the Power House is four years in the making.
"Rock Hill is on fire -- it's full of great energy, full of great growth," Tara Sherbert, from the development firm, told WCNC Charlotte.
The co-developer said they worked closely with the city's comprehensive redevelopment plan.
"Anytime we take on a project as difficult as this, we want to know that the town we're building in, believes in the town as much as we believe in it, and in the project," Sherbert said.
Sherbert said retailers approached the developer early on in the development stage, resulting in full retail tenant occupancy.
Another iconic building in the area is getting a major facelift.
Construction began Tuesday on The Thread, a former textile mill, which will soon welcome 400,000 square feet of office, retail and residential space.

"We're basically taking it down to the concrete structure and saw-cutting floors, atriums in, courtyard, really opening up the space, and obviously doing the façade as well," Jay Coleman from The Keith Corporation said.
The building started as an automobile manufacturing facility in 1892, which was then taken over by Springs Industries in 1986.
"That's when it came into our family," Springs Industries' Claude Close said. "Springs operated the building for distribution purposes up until 2007."
Close said the changes underway are visible in the community.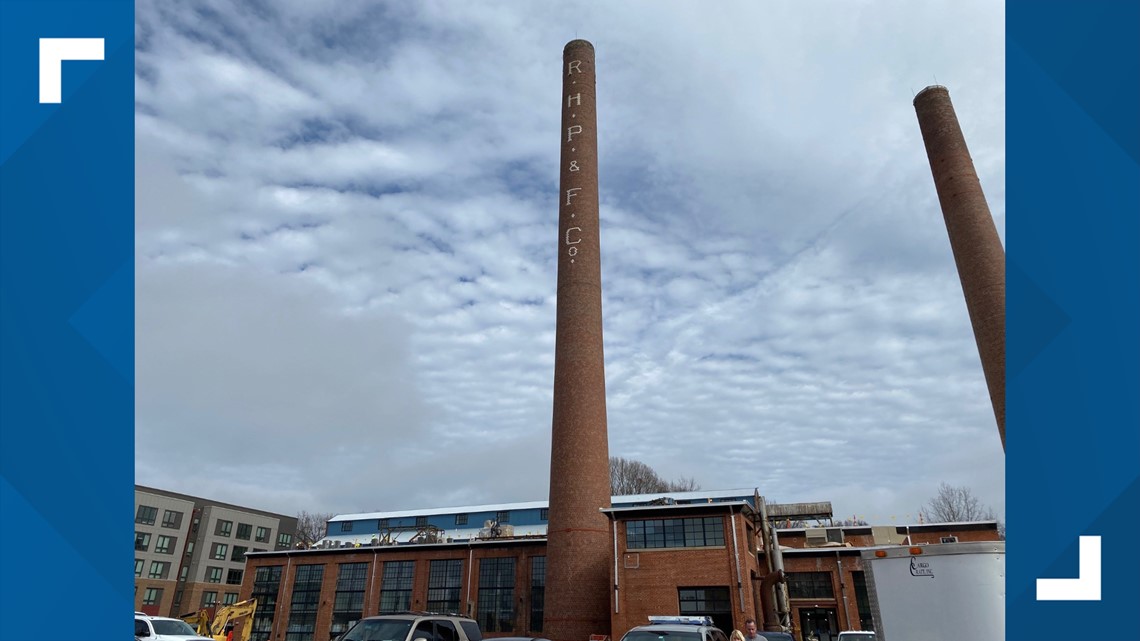 "If you drive up and down White street here and Main Street in Rock Hill, you notice all the growth and development that's going on and realize that an old vacant distribution warehouse is not the highest and best use of this building," Close said. "So we're excited to bring some new life into it."
Coleman said Phase One of The Thread will include about 170,000 square feet of office space and 50,000 square feet of retail on the ground level, which should be completed by Jan. 17, 2024. Interested parties should contact the Keith Corporation.
Phase Two will be dedicated to residential tenants.
Once completed, the project will represent an over $100 million investment in the area.