CHARLOTTE, N.C. — Five people have been hospitalized, and another 46 ill, after an odor forced the evacuation of a Charlotte office building Thursday, according to MEDIC.
Workers of the southwest Charlotte office building, located on Regency Executive Center Drive near Nations Ford Road and Interstate 77, began evacuating the building around Noon after they became nauseous from fumes.
Amari Johnson works in the building and saw her coworker collapse.
"She walked in and when she came back out she just collapsed. Not responsive. Not saying anything. Just passed out," she said.
The Charlotte Fire Department and MEDIC responded along with two mass casualty units. A total of 46 workers were treated on-scene for headaches and nausea.
Five workers were transported to Charlotte area hospitals for further treatment, according to MEDIC. Three were taken to Novant Presbyterian while two were taken to Atrium Pineville.
"It's really scary especially when it's something not in your face," Danelle Martinboro told NBC Charlotte after evacuating her office. "It's something that you're inhaling. You don't really know what effect it's having on you."
Workers gathered in the parking lot of the building while emergency personnel conducted their investigation.
Officials believe tar being poured on the roof was the source of the odor.
Charlotte office building evacuated after unknown odor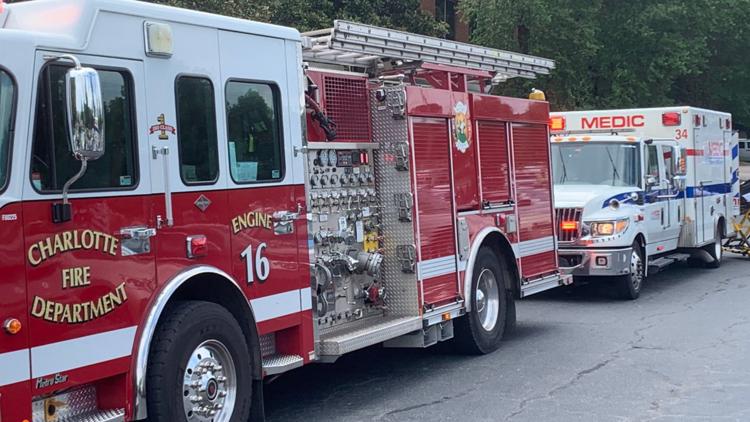 This is a developing story. Please stick with WCNC.com as more information becomes available.