DAVIDSON, N.C. — Jillian Toya is basically brand new to driving, but the Davidson Day School student has already gathered enough money to buy a car for someone else.
In fact, the car she helped raise money for is going to help a lot of unhoused neighbors in our community.
"My dad and I have been volunteering at Ada Jenkins [Center] for as long as I can remember," Jillian said.
But an eye-opening experience at the Davidson-based nonprofit led to the 17-year-old's biggest effort yet.
"They took us around Cornelius and Davidson and showed us how many homeless communities were there," Jillian said.
WCNC Charlotte has repeatedly shared stories about the significant work that this center is accomplishing.
When WCNC Charlotte shared that the organization was using a single vehicle for its street outreach and other services, the Davidson Day School junior got to work spreading the word about the need in the community and the need of the group doing the serving.
"We would have to share it, fill it, fill it out with supplies, take it out each and every day," Jerisha Lynn, street outreach coordinator at the Ada Jenkins Center said.
On a day our team went to the Ada Jenkins Center to give back ourselves, we also cheered on a sweet young soul who answered the call to make a difference.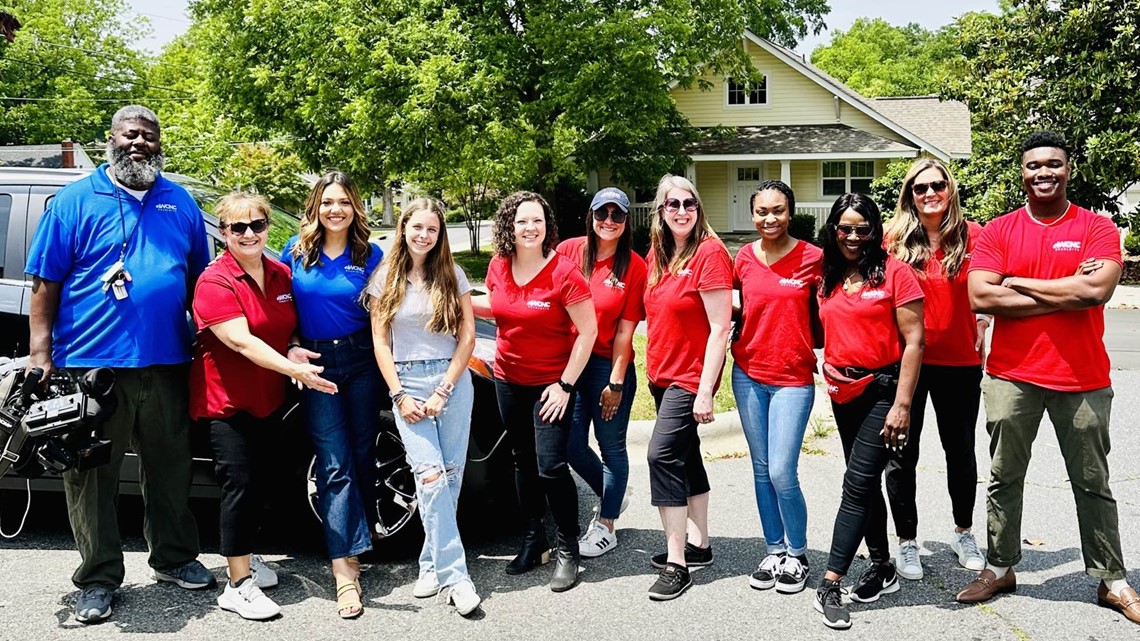 "It's wonderful when our journalism can be the mechanism to connect the dots and attach a need, and someone helping to fulfill that need," Joan Barrett, President and General Manager of WCNC Charlotte, said. "That's what it's all about."
WCNC Charlotte is committed to reporting on the issues facing the communities we serve. We tell the stories of people working to solve persistent social problems. We examine how problems can be solved or addressed to improve the quality of life and make a positive difference. WCNC Charlotte is seeking solutions for you. Send your tips or questions to newstips@wcnc.com.

"Just thank you," Karen Gee, street outreach coordinator for the Ada Jenkins Center said. "Thank you so much for your generous donation."
Jillian's sister Halle was behind the fundraising for that, which proves the teens don't just share the same last name, they also share the same big heart.
Nonprofit surprised with a new car
Jillian's donation will deliver supplies to North Mecklenburg's unhoused neighbors and transport them to the services they need.
"No clue any of this was happening," Jillian said. "And knowing it's like so near where I live and where all my friends and family live that like was even more surprising."
All of WCNC Charlotte's podcasts are free and available for both streaming and download. You can listen now on Android, iPhone, Amazon, and other internet-connected devices. Join us from North Carolina, South Carolina, or on the go anywhere.