CHARLOTTE, N.C. — "All of a sudden the home shock and sound like a bomb went off," homeowner Carl Gadd said after a pickup truck drove through the front wall of his Charlotte home Friday evening.
Gadd and his girlfriend were in the back side of the Freedom Drive house when the crash happened.
The driver of the truck, whose name has not been released, was transported to Atrium Health's Carolina Medical Center hospital in uptown Charlotte for treatment of serious injures, according to Medic.
Gadd told WCNC NBC Charlotte that this is not the first time a car left the roadway outside their home.
"This is the second mishap where they run off the curb and went into the woods," Gadd said.
He tells WCNC NBC Charlotte in the first crash the car barely miss hitting his home. This time the damage is a lot more serious.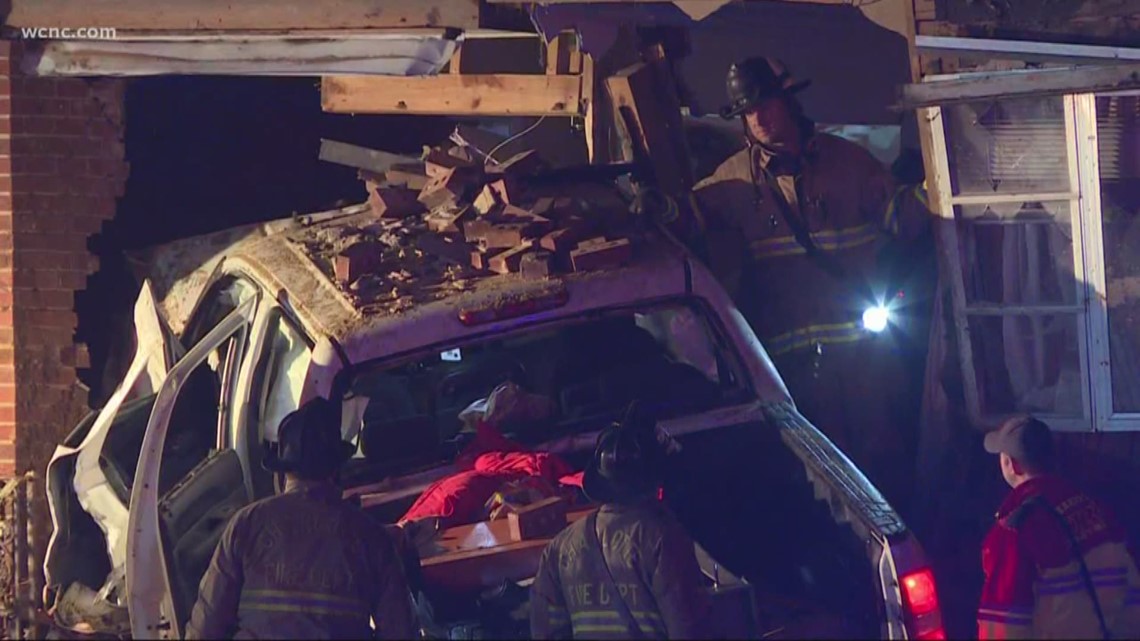 Gadd said he's certainly thankful to be alive, but he's now pleading to the city to make some safety changes to keep it that way.
"If you can put me in a guardrail I'd sure appreciate it. I'd like to stay alive."
The cause of the crash was not immediately known. The driver was being tested for any possible impairment, officials said.