CHARLOTTE, N.C. -- Severe storms rolled through the Carolinas Sunday afternoon, knocking down trees and damaging homes and buildings across the area.
While the National Weather Service has not yet confirmed a tornado in the Charlotte area as of Sunday night, people living in the Queen City and areas around it felt the impact caused by the damaging winds, heavy rain and even golf-ball sized hail.
PHOTOS: Golf-ball sized hail batter parts of Gaston County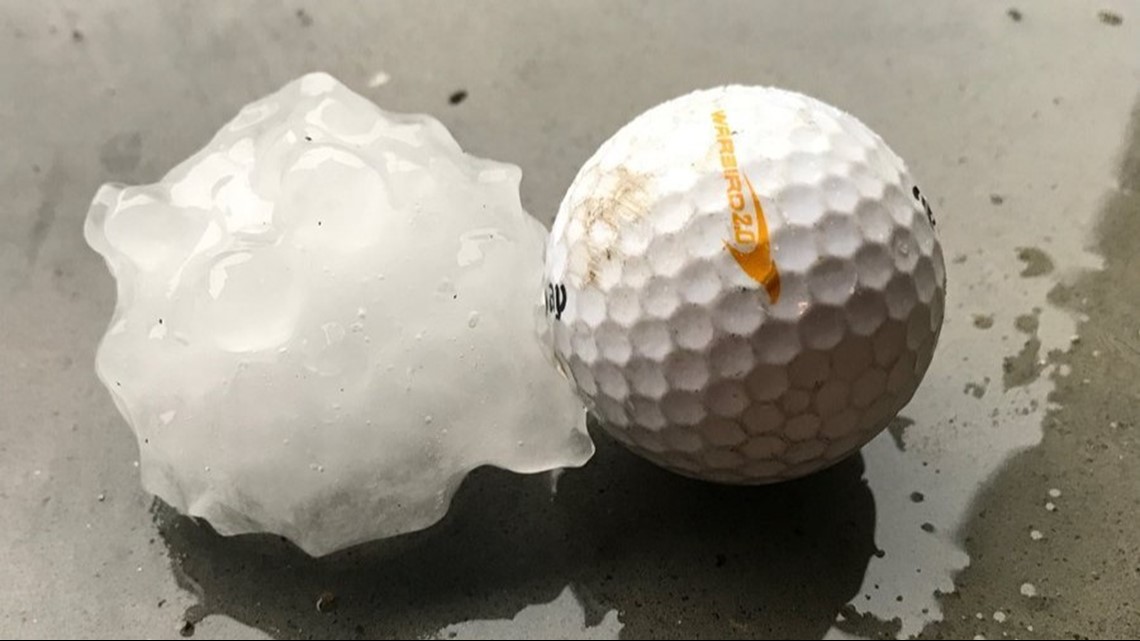 Thousands across the Carolinas were without power after severe weather battered the region Sunday afternoon. In Rock Hill, about 2,700 were without power earlier Sunday evening, according to city officials. Rock Hill city officials also warned residents to watch out for downed trees and standing water on the local roads.
Strong winds damage the Charlotte area during Sunday's severe weather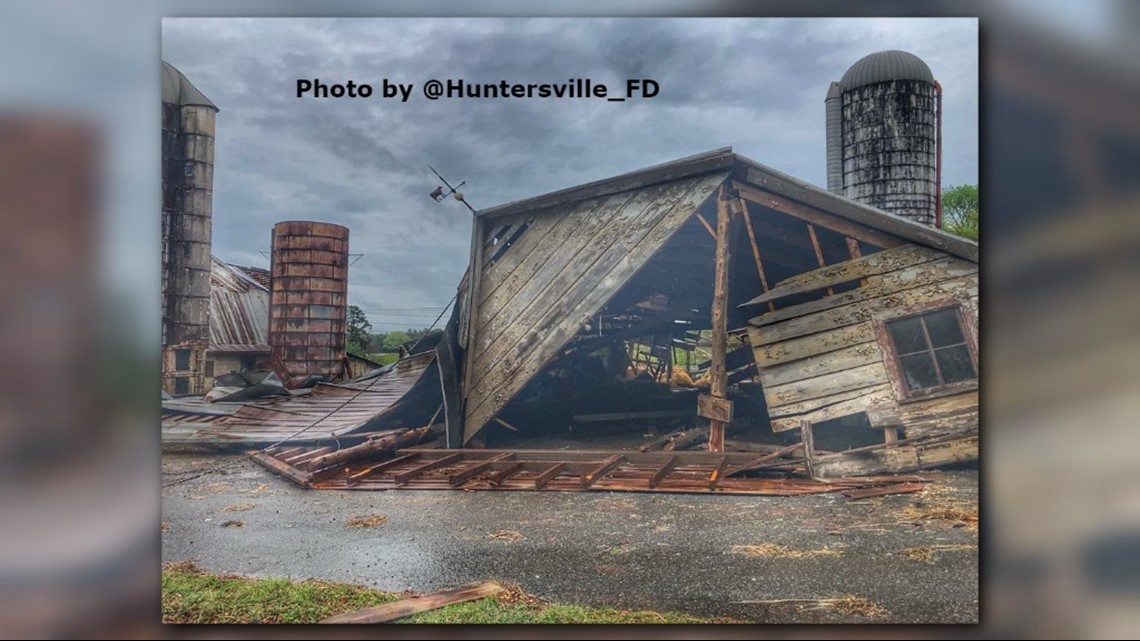 NBC Charlotte's crew surveyed damages in Cornelius and Clover, where trees were downed and pieces of houses were blown off.
RELATED: Calf delivered at Huntersville barn during Sunday's severe weather
A woman in Cornelius told NBC Charlotte's Kendall Morris she was watching the local news around 3:30 p.m., which gave her time to take shelter with her daughter. Thirty seconds after taking shelter, the woman said she heard the storm pass through. When she came outside, she saw a large tree cover the entire front lawn of her house.
Residents in the neighborhood told Morris they are starting the cleanup process and are thankful to be with family members through what was a scary afternoon across the Carolinas.