CHARLOTTE, N.C. — A late night at work turned into a terrifying case of mistaken identity for the manager and chef at Fitzgerald's in uptown Charlotte early Sunday morning.
Chef Brenton Jenkins and manager Paul Booker say they had returned to the restaurant around 3 a.m. after wrapping up a neighborhood food festival.
They told NBC Charlotte the plan was to do inventory and plan for the week ahead. That plan was disrupted when the two employees were met by a group of officers at the back door.
"We can see several officers with flashlights," Fitzgerald's chef Brenton Jenkins said. "Initially, I didn't see the guns, but taking two steps they're like, 'Put your hands up.'"
Video surveillance captured the moment CMPD officers responded to the restaurant, guns drawn, for a reported breaking and entering call.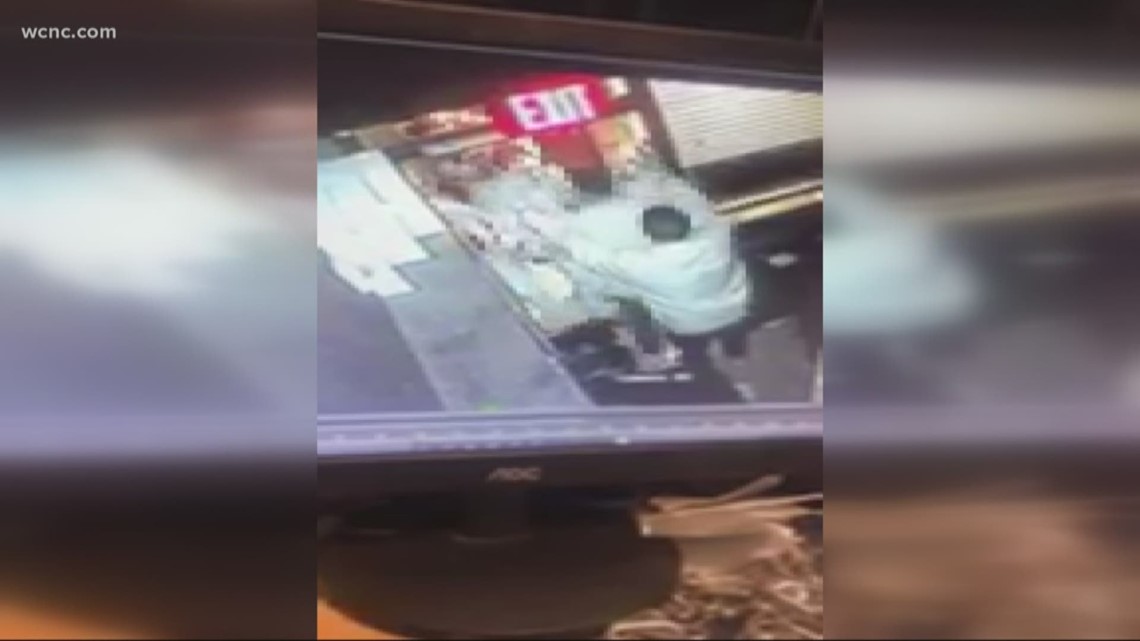 At one point Jenkins said he feared for his safety.
"I just don't want people to ignore this or think we are overacting because I could have easily lost my life," he said.
The employees inside say they explained several times they worked there, yet still, officers placed them both in handcuffs.
"There was no alarm set off, there [were] no signs of forced entry so that right there should have been a sign that 'hey maybe I should call the restaurant or manager to make sure everything is the way it should be," manager Paul Booker said.
CMPD said after completing a field investigation and verifying the two men worked at Fitzgerald's, they were released. No charges were filed.
Officers told NBC Charlotte a response like this is typical for breaking and entering calls.
WHAT OTHERS ARE READING: