MOUNT HOLLY, N.C. — The pastor of a Mount Holly church was seriously hurt in a house fire Tuesday morning.
Emergency crews responded to the scene in the 1300 block of West Catawba Avenue near Goshen Free Will Baptist Church around 3 a.m. Tuesday. The house is directly beside the church.
The house suffered extensive damage to its roof, side, and garage. Two vehicles that were parked inside the garage were also destroyed in the fire.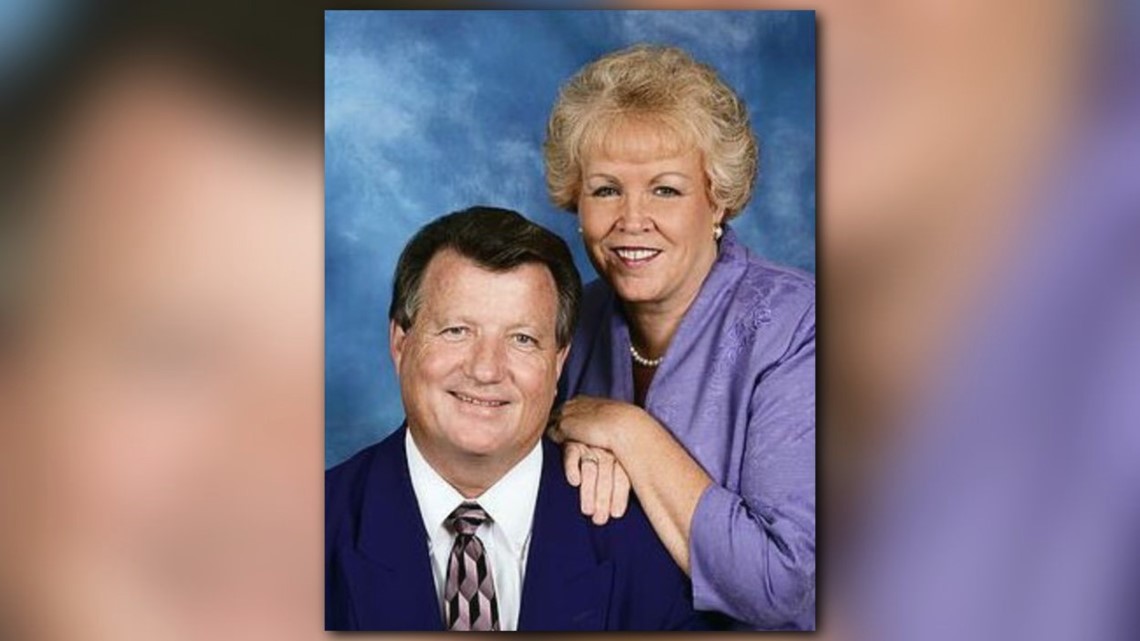 A fire official told NBC Charlotte a passerby saw the fire and rung the doorbell to alert the people inside. Paramedics were called to the house and took the pastor, Dr. Clayton Burch, and his wife Barbara to CaroMont Medical Center in Gastonia.
Barbara was treated for smoke inhalation and later released. Dr. Burch was burned so badly, he was airlifted to the Wake Forest Baptist Health Burn Center in Winston Salem where the church says he was put on life support.
Those close to the situation told WCNC that the ventilator keeping Dr. Burch alive will be turned off on December 6.
The grieving congregation gathered on the evening of December 5 for a prayer service.
"He loved the Lord most of all," one person at the service said. "His goal in life was for everybody to be saved."
NBC Charlotte obtained the 911 call for Tuesday's fire, in which, the caller describes the house engulfed in flames.
"My husband is a firefighter, and he just ran up here!" the caller exclaimed. "He tried to call to see if anybody was in the house!"
According to the caller, they found Dr. Burch's wife, who told the caller where she believed her husband was located.
"I don't know if he's inside the house," the caller said.
"He's in the backyard!" Dr. Burch's wife interrupted.
"She said he might be in the backyard!" the caller told the dispatcher.
As investigators try to piece together what happened, those who know the pastor and his wife came to the church to pray.
Jenny Dowdle said she first came to this church when she was 12-years-old.
"He always wore bright colored suit coats, and he was always very energetic, very friendly," Dowdle said. "You knew he loved the Lord."
Mickey Spargo said he has no choice but to turn to his faith for guidance during this difficult time.
"It tore my heart out when I heard about it," Spargo said. "Just keep loving God, hanging onto him. He'll be there for you."
It took a team of five fire departments about 30 minutes to get the fire under control. Investigators believe the fire started in the garage. They haven't listed an official cause yet, but they have ruled out foul play.