CHARLOTTE, N.C. -- A woman originally from Hong Kong is rollerblading from Miami to New York and then across the coast to Los Angeles.
Yanise Hoe isn't rolling for fitness. Instead, she's raising funds for girls education through a nonprofit organization, One Girl Can, while attempting to set the Guinness Book of World Record.
PHOTOS: Woman rollerblades cross country with no money, relying on 'kindness'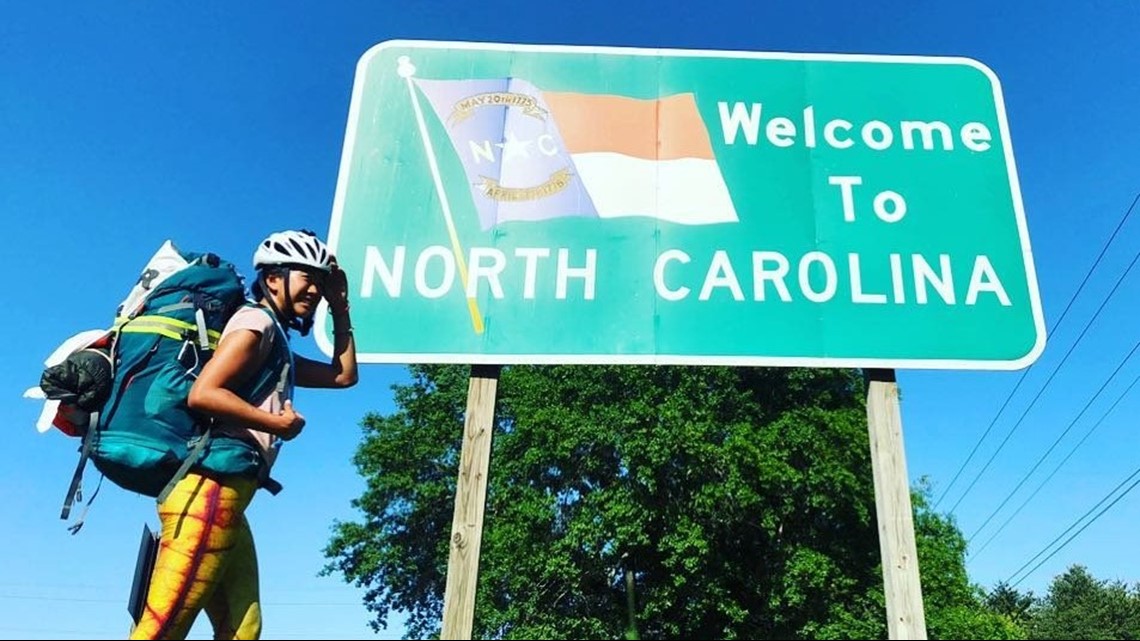 If the rollerblading wasn't impressive enough, she's doing it all without money or weapons.
She's relying on eight wheels to physically get her 6,000 miles but emotionally, she says kindness will carry her to the west coast.
"For the past 56 days, there's not a day I've had to sleep on the street," she said. "Every night, somehow, I end up getting a hostess."
Social media has shown its strength. Every night, she's gotten a hot meal, warm bed and the coolest nickname.
"Lady Forrest Gump, on skates," Yanise said.
"You know Forrest Gump is a fictional character, right?" NBC Charlotte reporter Evan West asked Yanise.
"That's what everyone calls me though," she replied. "There's a moment [in the movie] when people started running behind him, there are people who have started to skate behind me."
West briefly tagged along with Yanise as the two skated in uptown Charlotte.
Yanise is in the midst of a 6,000 mile journey on rollerblades with ZERO dollars & ZERO weapons... Why?

I dare you to watch @WCNC and not walk away with motivation... She even inspired me to do a trick! pic.twitter.com/W2EOuNjjbN

— Evan West (@TV_Evan) May 8, 2018
It's a crazy concept and she knows it but she has stayed committed to her journey.
"I wanted to show that there's a lot of love and kindness in the world," she said. "I'm not afraid because there are more good people than bad people in the world."
After 56 days on the road and more than 1,000 miles on rollerblades, a major obstacle to most is nothing but a road bump for Yanise to roll over.
"If you don't do it, if you don't try, then you never know your potential. You never know how far you will go, so I just go. I didn't think if I couldn't do it or not. I just did it" she said.
If you'd like to follow Yanise's journey from coast to coast, follow her Facebook page or Instagram.