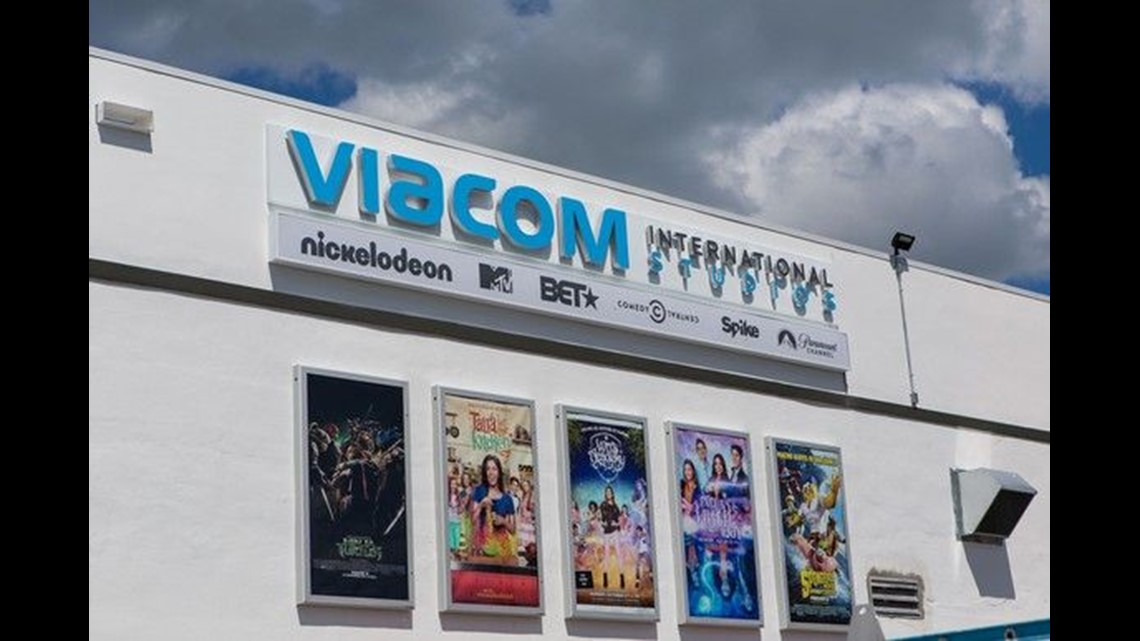 CBS and Viacom are again talking about a merger — a media marriage that would accelerate the consolidation of content creators.
The resulting merger could have repercussions for TV lovers, whether they have cut the cord or are wedded to traditional pay-TV systems.
CBS Corp. presented an initial bid to Viacom, a person familiar with the situation who was not authorized to comment publicly told USA TODAY. Viacom is preparing a counteroffer, expected to made this week, to begin a negotiation on the economics and the management of the combined company, another person familiar with the situation not authorized to comment publicly told USA TODAY.
Many Wall Street analysts have expected the two companies to consider a merger. In this media industry game of musical chairs, CBS and Viacom are among players needing to land a deal that improves their prospects.
"Consolidation is absolutely necessary," said Joel Espelien, senior analyst for The Diffusion Group, a Plano, Texas-based research firm.
The two companies split in 2005, but today both face an evolving competitive landscape. There's a potentially stronger Disney, flush from agreeing to spend $52.4 billion for key assets from Fox including its TV and movie studios, an AT&T-Time Warner media behemoth and Comcast, which less than two years ago added DreamWorks Animation to its already massive NBCUniversal portfolio.
The Disney-Fox deal still requires regulatory approval and the $85.4 billion AT&T-Time Warner transaction is in court (the Justice Department sued to block it for anti-competitive reasons). But for media execs surveying the landscape of bulked-up competitors, there's little time to lose.
CBS would gain multiple benefits from teaming with Viacom, not only in streaming video but also in traditional pay-TV delivery, says Rich Greenfield, a media and technology analyst with financial services firm BTIG in New York.
A deal could broaden the reach and programming strength of CBS All Access, the subscription streaming video service ($5.99 monthly) CBS launched more than three years ago. In addition to live CBS local channels, CBS All Access offers original shows such as Star Trek: Discovery and The Good Fight, plus an on-demand library of current programs such as The Big Bang Theory and classic programs including the original Star Trek.
"The problem with CBS All Access is the content is limited," Greenfield said in an interview Thursday. "CBS just simply doesn't have enough content and enough scale. ... (A Viacom merger would) take it to the next level."
Viacom owns BET, Comedy Central, MTV, Nickelodeon and Paramount, which two weeks ago launched the Paramount Network to succeed its Spike channel.
Just as CBS created Star Trek: Discovery to drive CBS All Access subscriptions, so could Nickelodeon or Paramount make original content "that can only be found on a Viacom-CBS All Access (service)," he said.
NFL showdown
Adding Viacom could bolster CBS for an upcoming fight to hold onto highly coveted NFL rights, which generate revenue from advertising as well as pay-TV and streaming subscriptions. Post-2022 Sunday NFL rights are expected to be dealt out late next year or early 2020. The network has already lost Thursday Night Football rights, which it had shared with NBC, to Fox in a five-year deal announced Wednesday.
"These industry changes have put CBS in a precarious position to maintain sports rights, which are vital to its long-term success/profitability," Greenfield said in a note to investors Thursday.
'Viacom needs protection'
Viacom, too, would gain from the combination. Viacom recently joined A&E, AMC, Discovery and Scripps to invest $25 million in new subscription streaming service Philo, which launched in November. For $16 a month, Philo delivers A&E, AMC, BET, Comedy Central, Discovery Channel, HGTV, OWN and another 30 channels.
Viacom had found its programs squeezed out of lower-priced tiers on pay-TV giant Charter's programming plans — and shunned completely from some of the new broadband-delivered subscription-TV services such as Hulu and YouTube TV.
"The trend over the past year is clear, Viacom needs protection," said Michael Nathanson, founding partner and senior research analyst for MoffettNathanson. "It is a major benefit if they can use the stick of CBS to protect them in the future round of affiliate negotiations," he said.
Partnered with CBS, Viacom might also achieve more success for Philo — possibly included in a discounted bundle with CBS All Access. Consumers have tempered their willingness to add new streaming video apps, so new entrants "need to look at other options" including mergers, Espelien says.
The possibility of a Viacom-CBS re-coupling comes with a complicated history. In 1970, the Federal Communications Commission forced CBS to spin off what became Viacom as a separate program syndication unit, after the FCC ruled that TV networks couldn't own a financial stake in shows they broadcast and couldn't sell syndicated re-runs of those shows directly to local television markets.
Then billionaire media mogul Sumner Redstone bought Viacom in 1987, Paramount in 1994 and finally merged with CBS in 1999. The two companies agreed to split again in 2005.
Two years ago, Redstone and his daughter, Shari Redstone, sought a renewed CBS-Viacom merger but in December 2016 withdrew that request as Viacom stabilized under new CEO Bob Bakish.
The Redstones' privately-held theater chain company National Amusements Inc. (NAI), which owns 80% of the voting stock of Viacom and CBS, said it is in favor of reconsidering a merger.
"National Amusements supports the processes announced by CBS and Viacom to evaluate a combination of the two companies, which we believe has the potential to drive significant, long-term shareholder value," the company said in a statement Thursday.
Follow USA TODAY reporter Mike Snider on Twitter: @MikeSnider.