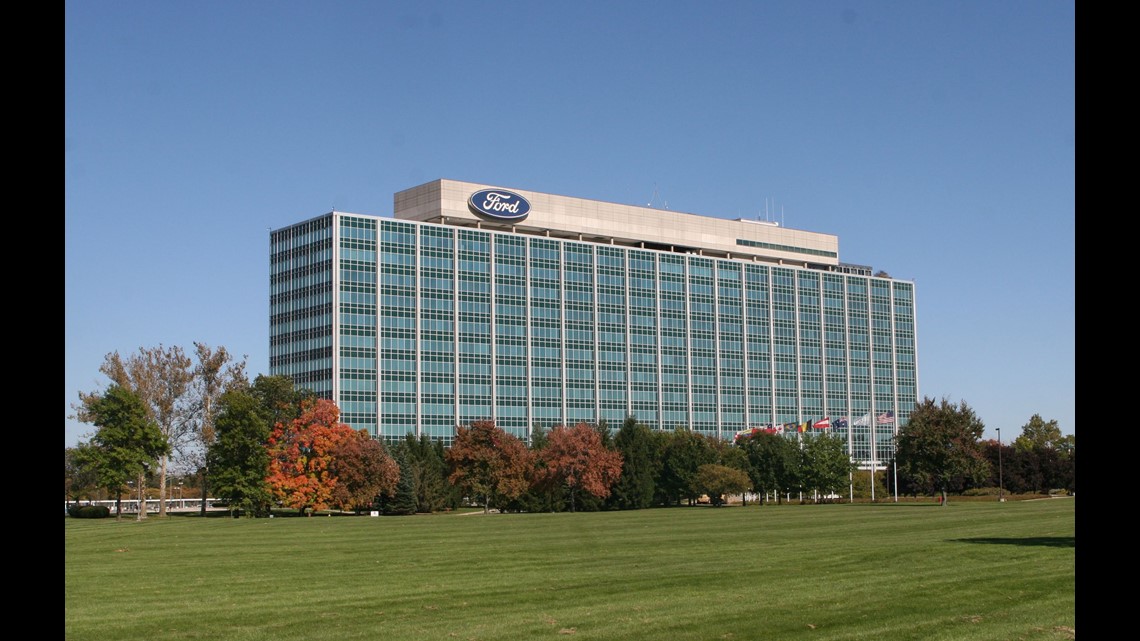 DETROIT — More SUVs, fewer cars.
That's part of the message Ford delivered to an industry conference here as it continues trying to recast its image under CEO Jim Hackett. That message included good news for shareholders, who could be in line for more than $3 billion in dividend distributions this year.
The company plans to "shift toward a lower-volume passenger car lineup in North America and Europe" while it boosts its SUV mix with vehicles such as the Edge ST and upcoming Bronco. Part of that shift will be a focus on "authentic" off-road vehicles, officials said.
Ford and other automakers have been upping SUV and truck production to address a shift away from passenger cars in the U.S.
The company, as part of a presentation for the 2018 Deutsche Bank Global Auto Industry Conference in Detroit, said it would increase its SUV mix by 10 percentage points and shrink its car portfolio proportionally.
"At the highest level, we need to narrow our full lineup of nameplates to a more focused lineup that delivers stronger growth, less risk and better returns," Jim Farley, executive vice president and president of global markets, said in a statement. "We are repositioning the company to offer best-in-class, human-centered vehicles and mobility services."
The company plans to cut the number of possible combinations of features that can be ordered on smaller SUVs such as the Escape, Fusion and EcoSport from thousands to as few as 10 to reduce costs.
The news comes two days after the Dearborn, Mich., automaker announced at the North American International Auto Show that it would increase its cumulative investment in vehicle electrification to $11 billion from 2015 to 2022. The company says it will have 40 electrified vehicles, including 16 full-battery electric vehicles, by 2022.
The days of so-called "compliance cars" — offered only to fulfill government requirements for non-polluting vehicles — are over. Now Ford is out to make money on them.
"Our strategy in electrification has shifted. We're not thinking about electric vehicles from a compliance perspective," Farley said. "We're targeting high-margin segments."
Ford, based in Dearborn, Mich., is among the automakers feeling pressured to show progress on electric vehicles in China and Europe.
The company also announced a first-quarter regular dividend of 28 cents per share.
Ford plans to announce its fourth-quarter and full year 2017 earnings on Jan. 24. The company said it "anticipates ending the year with a strong balance sheet with automotive cash of $26.5 billion and automotive liquidity of nearly $37 billion."
Contact Eric D. Lawrence: elawrence@freepress.com. Follow him on Twitter: @_ericdlawrence