WASHINGTON — The Senate has passed a $1.4 trillion government spending package in what amounted to a last, bipartisan burst of legislating before the end-of-the-year holidays.
Senators cleared the two-bill package in a set of votes on Thursday and sent it to President Donald Trump in time to forestall a possible government shutdown this weekend. The White House says Trump will sign it before Friday's midnight deadline.
The legislation gives Trump a victory on his U.S.-Mexico border fence but also gives Democrats long-sought domestic spending increases and a repeal of Obama-era taxes on high-cost health insurance plans.
The first bill in the two-bill package, covering domestic programs, passed easily with a 71-23 vote.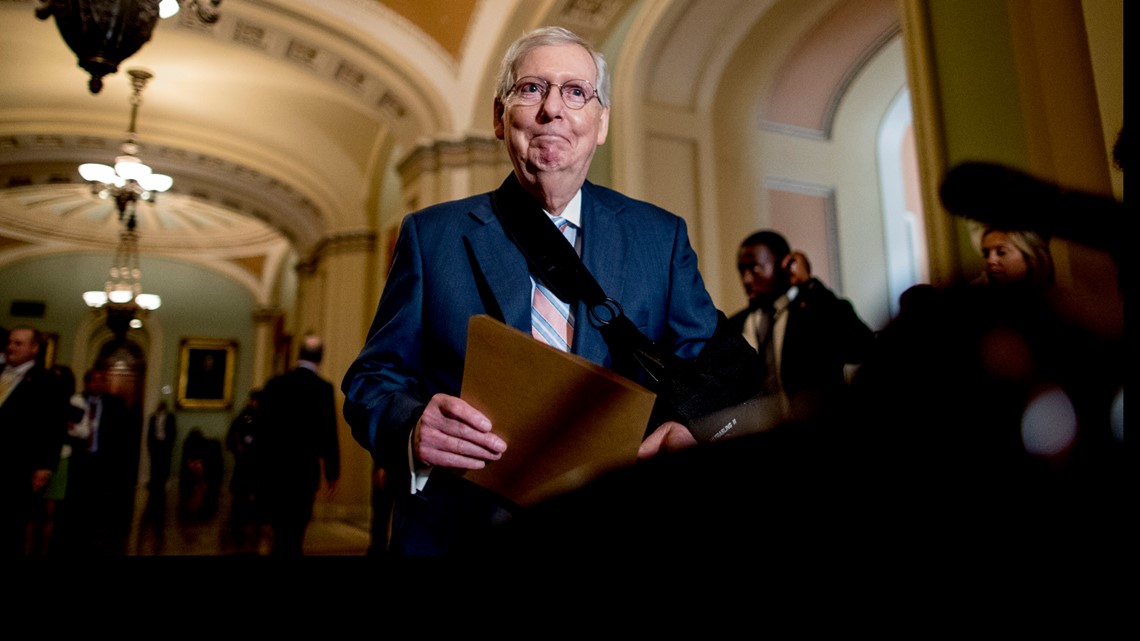 The package boosts spending for the military, scraps key taxes to fund the Affordable Care Act and raises the age to buy tobacco to 21, according to CNBC.
ABC News reported that Democrats also got $425 million for states to upgrade election systems and boosted the U.S. Census budget $1.4 billion above Trump's request.