HOUSTON -- As former president George H.W. Bush is being laid to rest, his service dog Sully is among those mourning the 94-year-old's death.
Sully spent a moment with the 41st president's casket Sunday night ahead of Monday's departure ceremony for the Capitol in D.C.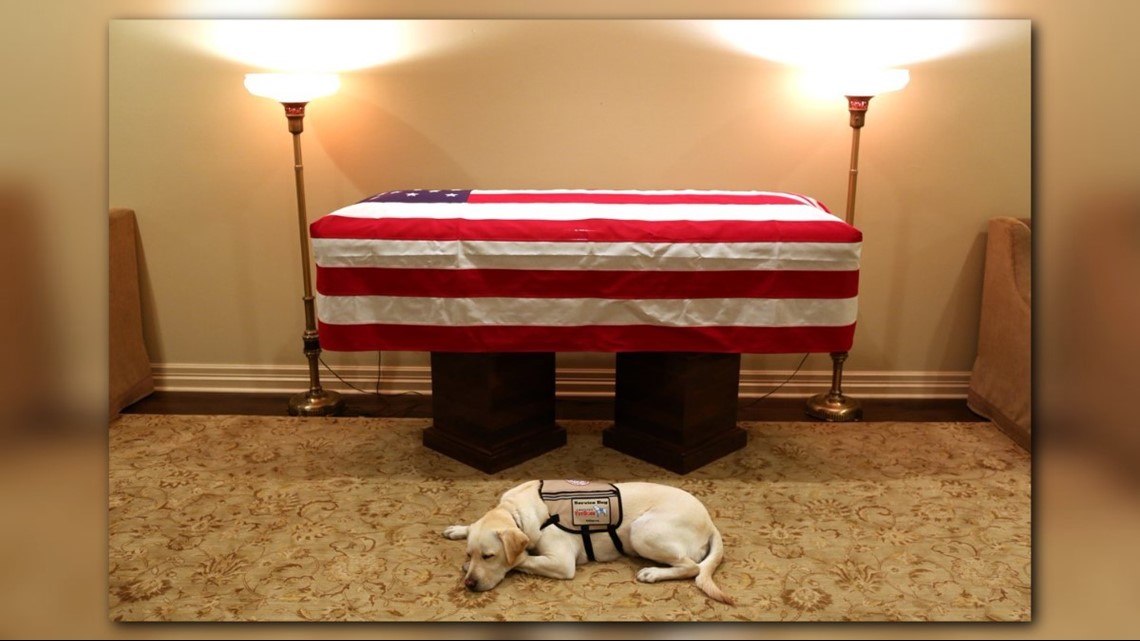 Family spokesman Jim McGrath shared a photo of the yellow Labrador retriever sleeping beside Bush's casket with the caption "Mission complete." Another family photo shared Monday showed Sully with Bush family members before the president's casket was taken to Ellington Air Force Base.
Sully was appointed to the 41st president in June. He was then Bush welcomed Sully from a nonprofit group called America's VetDogs. The dog accompanied Bush nearly everywhere, even the voting booth during the November midterm election.
So what's next for Sully? He will go on to work alongside other service dogs helping wounded veterans and active duty personnel at the Walter Reed National Military Medical Center's Facility Dog Program, according to America's VetDogs.
"As much as our family is going to miss this dog, we're comforted to know he'll bring the same joy to his new home, Walter Reed, that he brought to 41," President George W. Bush wrote on Instagram Sunday night.
But Sully won't be traveling to Walter Reed alone. Like any other Bush family member, he boarded the presidential 747 to escort George H.W.'s casket to D.C. The first leg of his journey to a new home.
USA TODAY contributed to this story.