Charlotte's tunnels are meant to prevent flooding by funneling rainwater to creeks and streams, but someone with bad intentions could use them to create another kind of disaster.
And all they'd need to access them are rain boots, a flashlight and a little know-how.
The city has a series of outlets that intentionally let water out and unintentionally allow people to enter. NBC Charlotte's Nate Morabito and photojournalist Ken Shermer entered one of the tunnels near a city park, using the same entryway as NBC Charlotte's crew did in 2012. After about 15 minutes of walking, there were no barricades or preventative measures to stop people from walking through the tunnel.
PHOTOS: Charlotte's complex underground tunnels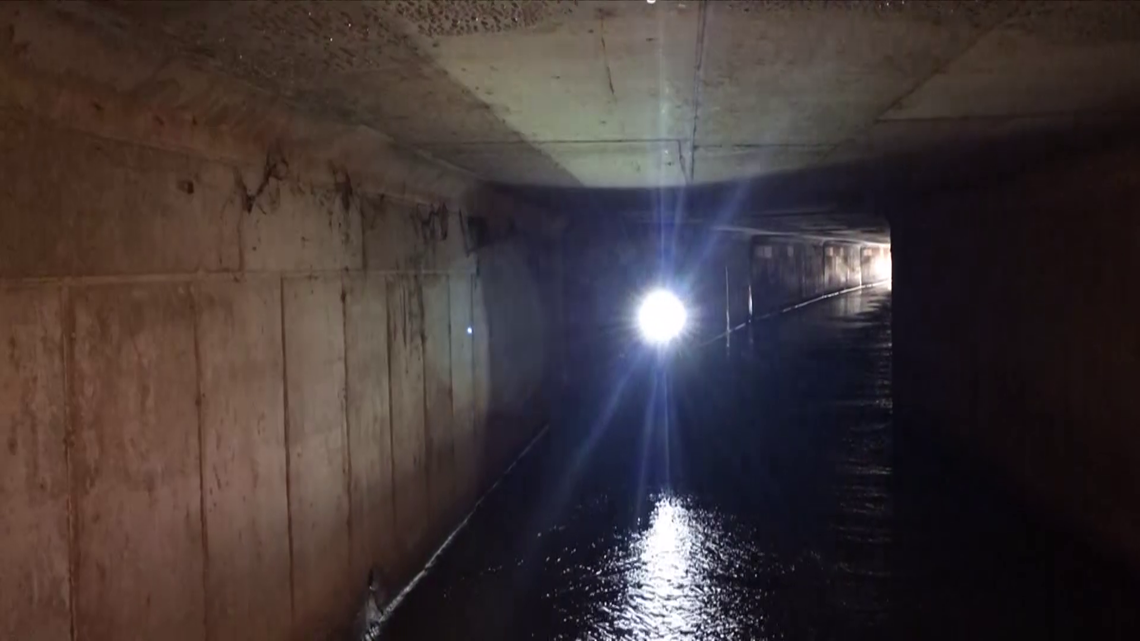 An interactive map that's available to the public lays out where the tunnels go and how they're connected underneath the city. However, NBC Charlotte is not providing a link to that map or directing anyone to it. Any inquiries can be sent to the City of Charlotte.
"It's surprising it hasn't been completely secured, it's a known vulnerability," said Swecker. "I would venture to say during the RNC it will be well-secured. There may be some engineering reasons why it's not secured now."
Inside the tunnel, our crew spotted raccoon footprints and graffiti covered the walls. If you listen closely, you can hear the traffic on I-277 zooming overhead.