JACKSONVILLE, Fla. — The mother of two 4-year old twins who suffocated in a toy chest wants others to learn from their tragic story.
The twins' mother, Sadie Myers, confirmed to First Coast News their names were Aurora and Kellan Starr. They were the youngest of four children.
"Not many will know the pain of losing two children at the same time, and losing them in a way that makes no sense, but I have to believe that something in this universe chose them specifically, maybe to protect them from some future tragedy, or maybe because their souls were too perfect for this world," Myers posted on Facebook.
Kids in Danger, a nonprofit organization says according to the U.S. Consumer Product Safety Commission, at least 34 deaths to children under 18 have been reported between 1996 and 2014 involving toy chests. Since 2005, more than 21,500 toy chests have been recalled due to hazards including strangulation, entrapment, injury, and lead poisoning.
In a Facebook post, Myers says last Friday night, August 25th, their father, Don Starr, put all four kids to bed while she was at work. She says at some point early Saturday morning, the 4-year-old twins, Aurora and Kellan woke each other up and played in their room rather than slept. She wrote they did that often, and usually fell back asleep in a weird place in their room with toys left everywhere.
"Friday night, the weird place they decided to snuggle up and go back to sleep was in their cedar toy chest that we use to store all their stuffed animals.. They pulled out all but a couple stuffed animals, I guess they left some to keep it comfy in there, then they laid inside head to toe with one arm each over their twin and I'm assuming said "good night kell kell" and "night night sissy"… Sometime during their sleep one of them must have moved or kicked during a dream and it caused the lid of this old wooden cedar chest to close," Myers wrote.
Myers says she didn't know that when wooden toy chests closed, they became air tight and also sound proof.
"As they slept, all snuggled up together, they slowly ran out of oxygen within a couple of hours and passed away. They never even knew it was happening. There was no sudden gasp for air, it was a very slow transition from sleep to passing on…." she says.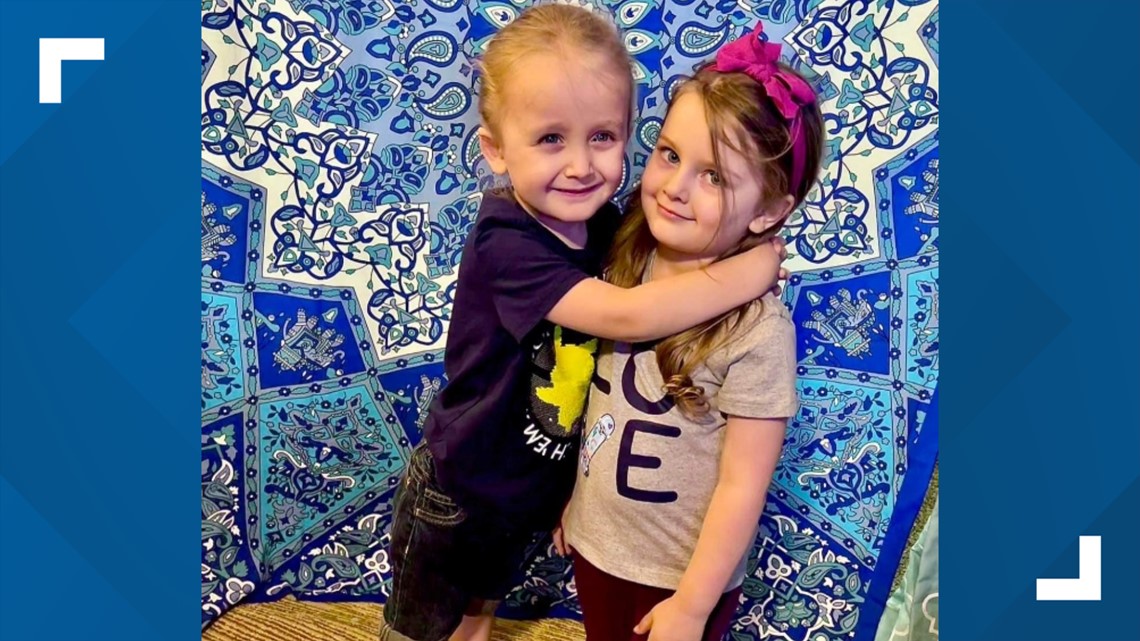 Myers says when she woke up to get ready for work Saturday, her two older boys were playing outside and she assumed the twins were still sleeping. Don went to check on them but they were not in their beds. "We ALL immediately started panicking, yelling for them, turning the house upside down, yelling up and down the street, then Axton yelled "Mommy I found them! They are so silly just sleeping in the toy box," so I ran in to check and within a few seconds I knew something wasn't right, but I also quickly realized it was already too late… It makes no sense to me and never will."
According to the Jacksonville Sheriff's Office Homicide Unit, police and paramedics responded to the 2100 block of Cromwell Road around noon on August 26th in response to a medical emergency involving two children.
Lt. Adam Blinnat said when officers arrived, they found two children "unresponsive."
"Life-saving efforts were performed," Blinnat said, "but sadly both children were pronounced deceased."
At the time, the Jacksonville Sheriff's Office told the public the children died of a "medical emergency" but according to the Florida Department of Children & Families website, the two children suffocated in a "footlocker/toybox."
Myers says she tied the wooden chest shut "because it just had some stuffed animals in it and they already had so many out and about."
She says she rearranged their rooms about a month ago so they felt like they had 'big kid' rooms.
"They begged me to open it so they could play with the stuffed animals inside.. I still made sure to have something tied on the latch so that the kids couldn't lock each other in and so it wouldn't latch shut if closed, unfortunately that didn't prevent it from being airtight if closed," Myers said.
Myers says she and her family will cherish the memories and will always celebrate Aurora and Kellan.
"We were so very LUCKY to get the gift of having the twins with us for even a short time, because they changed us all for the better and brought sooo much light and love into our lives, every second with those twins was full of laughter, silliness, dancing, silly questions and funny faces, games and jokes, happiness and LOVE!!!" Myers said on Facebook.
There is a GoFundMe for the family. As of Monday night, more than $7,600 has been donated. Funeral services have not yet been announced.