Back to school: Here are some things you should know going into the 2019-20 school year
With school safety becoming a common concern across the country, school leaders have plans in place to help ease some of those concerns going into the school year.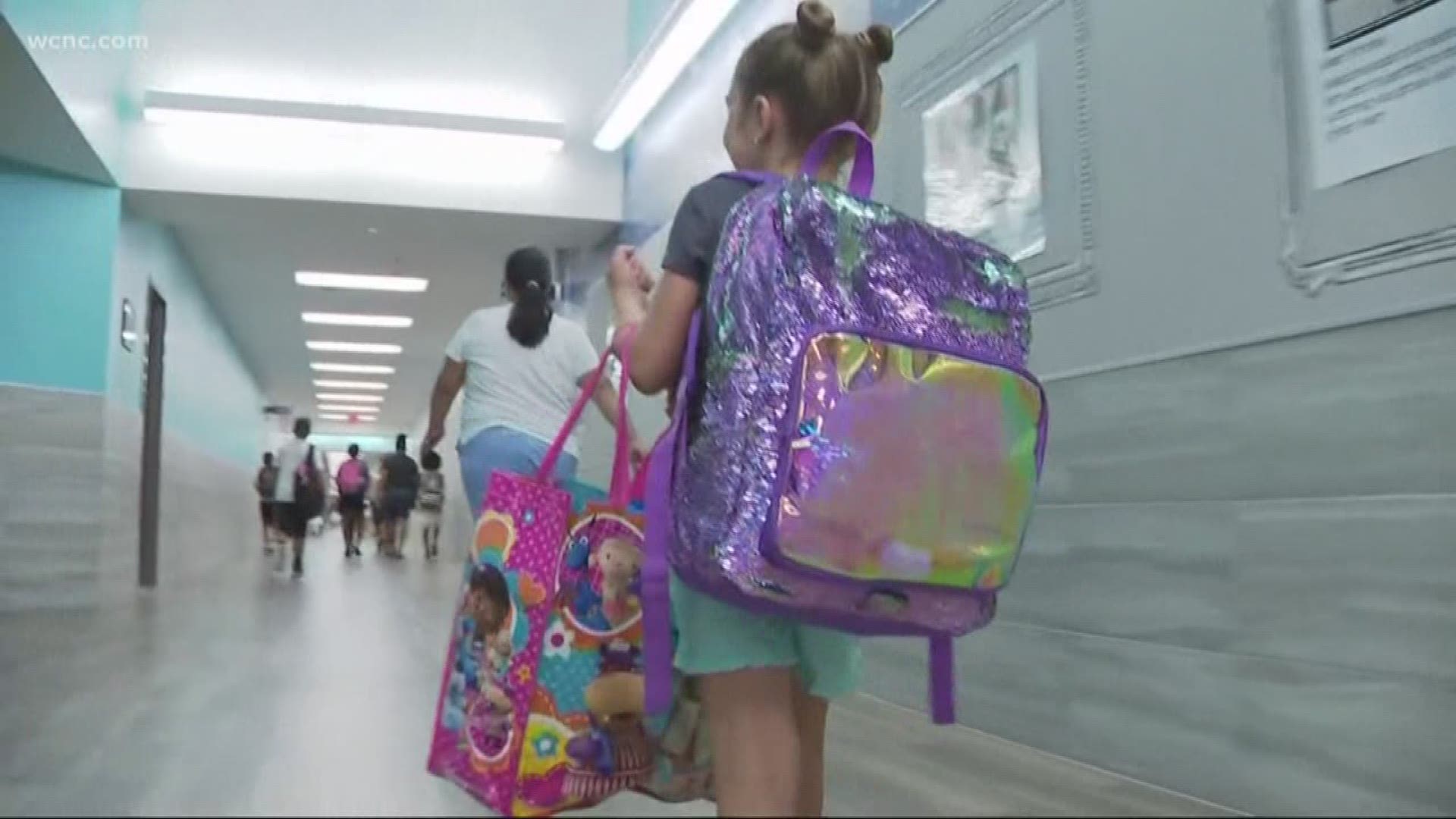 As summer comes to an end, parents and students begin their preparations for the 2019-20 school year across North Carolina and South Carolina. Here are some things parents and students should know.
Many schools in South Carolina, including Fort Mill, Rock Hill, Clover, York County 1, Chesterfield County, Lancaster County, start tomorrow.
North Carolina, including Charlotte-Mecklenburg, Gaston County, Caldwell County, Catawba County, Burke County, Cabarrus County, Hickory, Newton-Conover, Stanly County, Alexander County, and Cleveland County start: Monday, August 26, 2019
South Carolina students back to school
:
SC school districts safety plans
South Carolina students head back to school tomorrow., Following recent events of gun violence in the United States, some South Carolina schools are addressing campus safety.
Middle and high schoolers in Chesterfield County will be walking through metal detectors at the start of their day. School officials said it's a sign of the times.
"It's heartbreaking to know these things are happening throughout the United States and even here in South Carolina," Sheriff James Dixon said.
The sheriff said he hopes metal detectors will eventually be in every school in the county, including elementary schools.
"Safety is the priority and the reality is that students can't learn until they have a strong sense of feeling safe. Safety will always be at the forefront of everything that we do," said Chan Anderson, Assistant Superintendent.
They won't be on every single day, officials explained. Some are mobile and can be used at sporting events. Neighboring Lancaster County will also have mobile metal detectors it can use as needed.
Starting this year, the Clover School District in York County will have metal detectors and wands at the entrances to Memorial Stadium. They'll also require everyone to carry clear bags, similar to the rules seen at NFL games.
Leaders in Clover said their goal is to have multiple security layers in order to have the safest possible environment for everybody. Clover Police will also continue to be on hand at every football game -- something they've done for years.
North Carolina students back to school
:
NC school districts safety plans
Many North Carolina schools start back next Monday, August 26. Charlotte-Mecklenburg School District will see changes for students and staff as part of the new CMS safety plan.
This school year CMS will roll out a new crisis-alert system that gives all staff members a panic card with a tracking device to guide authorities to any potential emergencies.
The crisis-alert system includes light indicators in every classroom. They blink during an emergency or lockdown. A red flash will indicate complete lockdown yellow will indicate modified lockdown. Green will also indicate an evacuation and blue is for a weather emergency. All staff members' panic card will be able to trigger the emergency beacons.
In addition to the crisis-alert system for staff, all CMS employees will undergo active survival training. CMS also announced plans to upgrade locks, strengthen doors, and install digital access controls for the main entries at schools throughout the district.
CMS is also adding two police K-9s trained in narcotic and firearm detection. They will also expand video surveillance on campuses.
Also in efforts to make all North Carolina schools safer, the state has partnered with an organization called the Sandy Hook Promise. The group has introduced a new app called 'Say Something.'
This school year, if kids in middle school or high school see something they think is dangerous - or believe a student may harm him or herself or others - they can report it anonymously right on their phones.
School leaders started training this summer and a command center just for North Carolina schools will receive every tip.
During testing, North Carolina tried the app as a pilot program in 70 schools. In some cases, they were getting 40 tips a week.
When it launches this school year, North Carolina will be just the second state in the country to adopt the app.
New CMS superintendent
:
Meet Superintendent Dr. Clayton Wilcox
Charlotte-Mecklenburg Schools is beginning the school year with a new superintendent.
Charlotte-Mecklenburg School Board of Education named Earnest Winston as superintendent on August 2. Winston, who previously served as Chief of Staff, replaces Dr. Clayton Wilcox, who resigned from his job following a suspension. The reason for Wilcox's suspension still remains unknown.
The school board unanimously picked Winston as the new leader of CMS, and gave him a three-year contract. He was the only person considered for the job.
"I am humbled and grateful to the Board and the community for the trust placed in me. It is my honor and privilege to serve our community's students, families, CMS employees and partners," Winston said. "The district team is preparing to welcome students back for a smooth opening of schools on Aug. 26. We are moving forward together on our commitment to equity through our 2024 strategic plan. Our shared focus is on what matters most – great teaching and learning for every student in every school."
A review of Winston's personnel records show, to his credit, CMS fast-tracked him and invested in him heavily over the years.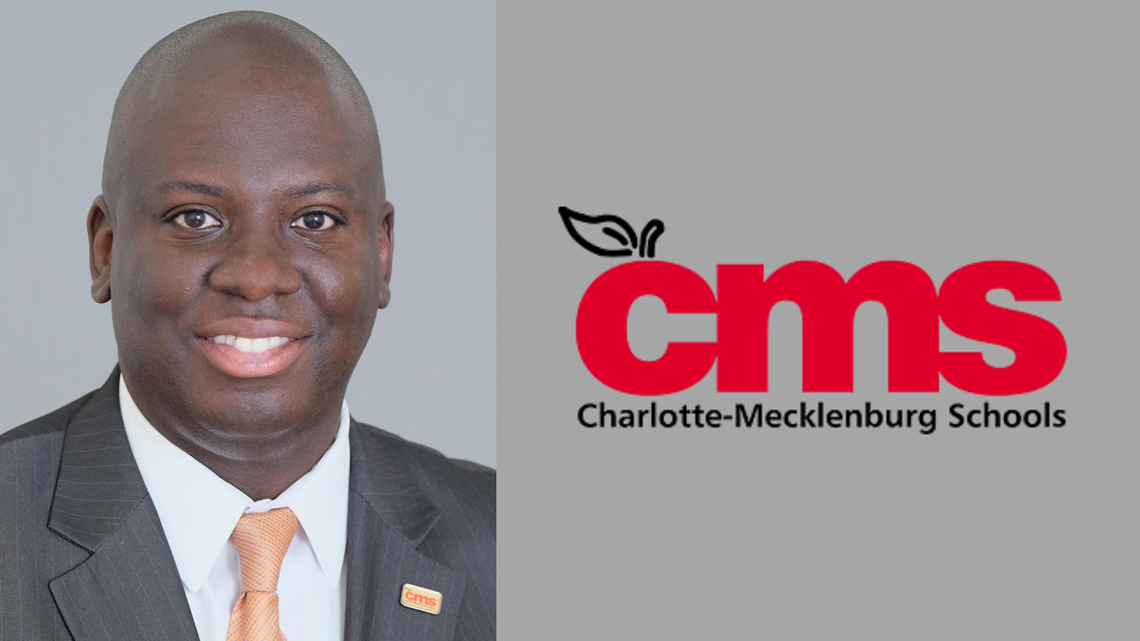 Winston is a native of Chicago and earned a bachelor's degree in print journalism from Ohio Wesleyan University. The school district hired the former Charlotte Observer reporter in 2004 as an English teacher at Vance High School. At Vance, he also taught journalism and served as an adviser to the school newspaper.
Just two years later, Winston moved from the classroom to administration as an external communications supervisor. By 2008, he was promoted to executive coordinator/communications liaison for the then-chief operating officer. Four years later, records show Winston received another promotion to chief of staff.
In 2017, after five more years, the superintendent promoted Winston to chief community relations and engagement officer/ombudsman where he remained until recently.
UNC Charlotte safety plans
:
Increased police presence and training
As UNC Charlotte students head back to class Wednesday, students will notice an expanded police presence on campus.
This follows the shooting on campus in April that left two students dead and four others injured.
While announcing the additional police presence, Chancellor Philip DuBois wrote, "This isn't because we anticipate any increased threat to our safety. Instead, it is intended to reassure us all of the strength and accessibility of our police force."
Dubois announced that security would also be expanded at large campus events like graduation.
The university has also previously announced the classroom last April's shooting occurred will not be used during the upcoming school year.
In a statement to students and staff, Chancellor Philip DuBois said the space in Kennedy Hall will not be used "for any purpose" for the upcoming academic year. Dubois said he will await guidance for the future of the space before any final decisions are made.
This school year will be DeBois' last year as chancellor before retiring.
Students and faculty members are also being offered counseling and training on how to respond if there was ever another active shooter situation.
Back-to-school shopping
:
Shop smarter and save money
Just in case you haven't done your back-to-school shopping here are some helpful tip to complete your list and save money.
Households are expected to spend an average of nearly $697 on back-to-school shopping, according to a National Retail Federation study. That's an increase of about $12 from last year. Families of college students are expected to spend an average of $977, the study found.
The following six tips can help you shop smarter and save on back-to-school shopping.
1. Plan ahead with a budget
Unlike an emergency, which strikes unexpectedly, back-to-school happens every year. And that means you can map out a saving and spending strategy ahead of time.
If you involve your child in the budgeting process, the teachable moment will be when items that are outside the budget present themselves.
2. Stick to the teacher's list
When it comes to shopping for school supplies, keep it simple.
"The long list of needs that teachers ask their students to bring is daunting enough, so make sure you stick to the items that are necessities and less on the wants," says Sara Skirboll, shopping and trends expert at RetailMeNot.
3. Look into sales-tax holidays and sales
You can really maximize your spending during sales
"Take advantage of the sales and focus on apparel the kids can wear all year long," Skirboll says.
Also, hold off on buying clothing until the end of summer when sales will begin, Skirboll says.
But don't feel pressured to buy something just because it's on sale, especially if the item isn't on your shopping list.
4. Don't overpay for tech gadgets
We've all bought some expensive technology only for it to eventually serve as a paperweight.
"I would resist the urge to buy your kid the newest, most expensive computer or phone," Rachel Cruze, a personal finance expert and New York Times best-selling author says. "Think about what they really need these things for and stick to the basics. And don't forget to ask about student discounts. Most major computer and software brands offer discounts or special deals for students."
When you're buying expensive items, such as a tablet or calculator, make sure you compare prices at different retailers to make sure you're getting the best deals, Skirboll says.
5. Don't cut corners on items that might break
If a sale item comes in the form of a low-quality product, you could find yourself making the same purchase again later in the school year.
For instance, a backpack is likely going to be needed each year.
"Instead of buying a cheap one that will probably fall apart by the end of the semester, it might be worth spending a little more on a backpack that could last one to two years," Cruze says.
6. Save money by comparison shopping online
Shopping online can help you save in many ways.
You'll save on gas for your car or the cost of transportation. But most importantly, you'll probably find better deals by quickly comparing different sites instead of the time it takes to go to different stores in person.
Something parents might also look to add to their shopping list is a bulletproof backpack.
Office Max and Office Depot in North Carolina and South Carolina have stocked their shelves with the Guard Dog Security brand bulletproof backpacks, tested to withstand bullets from a handgun The backpacks retail or around $150 to $200.
The company's founder, Yasir Sheikh, said he doesn't want parents or students to be afraid, just prepared.
And if you happen to pick up extra supplies or just looking to donate, here's what you can do with them.
WCNC NBC Charlotte and Salsarita's Fresh Mexican Grill have teamed up to collect school supplies for teachers by benefiting Classroom Central.
School supplies can be dropped off at participating Salarita's restaurant locations between August 12 and August 21.
Salsarita's Cotswold
304 S. Sharon Amity Rd., Charlotte, NC 28211
Salsarita's Bank of America
101 S. Tryon St., Suite 5, Charlotte, NC 28202
Salsarita's Rivergate
12807 S. Tryon St., Charlotte, NC 28273
Salsarita's Lake Pointe
2908 Oak Lake Blvd., Charlotte, NC 28208
Salsarita's Blakeney
9941 Rea Rd., Charlotte, NC 28277
Salsarita's Indian Land
8374 Charlotte Highway, Indian Land, SC 29707
Salsarita's Prosperity Church Rd.
5920 Highland Shoppes Drive, Charlotte, NC 28269
Salsarita's Salisbury
120 Rowan Summit Dr., Salisbury, NC 28146
Salsarita's Denver
112 South NC-16 Business, Denver, NC 28037
Salsarita's Harris Blvd.
1530 Overland Park Lane, Charlotte, NC 28262
Salsarita's Rock Hill
295 Herlong Ave., Rock Hill, SC 29732