CHARLOTTE, N.C. -- A man with outstanding felony warrants in two counties was taken to the hospital after leading Gaston County law enforcement on a high-speed chase, authorities said.
Crews responded to a fiery crash on the side of I-85 North in Gaston County Wednesday night. Garry Williams, assistant chief deputy with Gaston County Sheriff's Office, said the pursuit started around 6:45 p.m. on Ridge Avenue when Gastonia Police attempted to pull over a Mercedes sedan for a traffic violation.
PHOTOS: Fiery crash on I-85 in Gaston County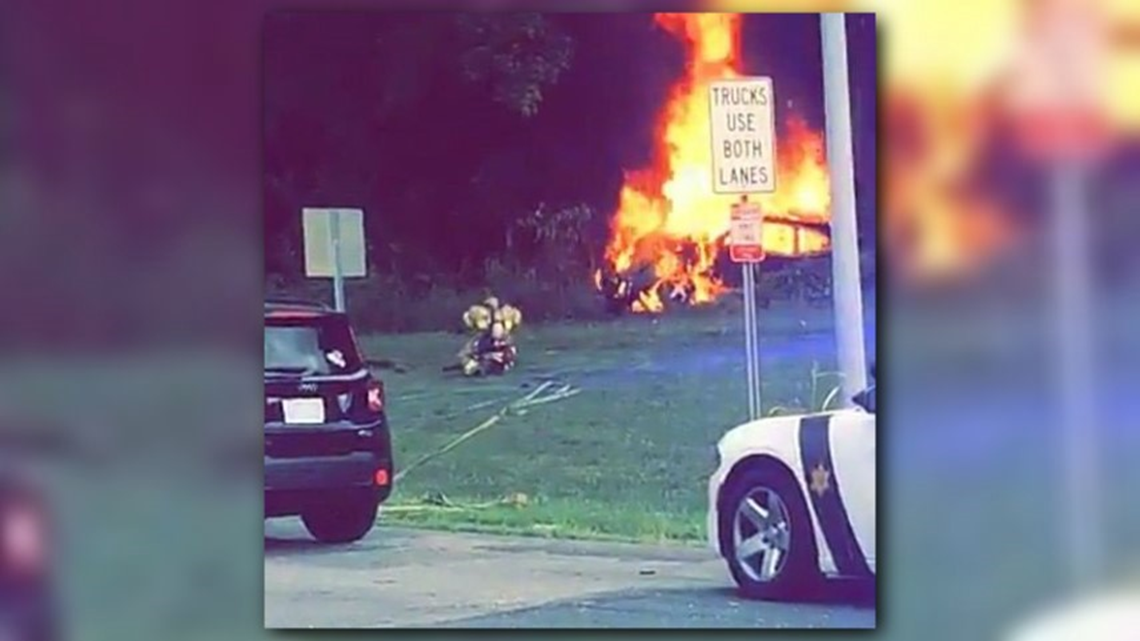 Williams said the car got away, and police put out an alert for law enforcement to be on the lookout for it.
"Anytime somebody runs from a minor traffic violation, you know, we start to speculate whether they're driving without a license, if that's one of the reasons or if they're a wanted subject," Williams added.
Soon after, Williams said a Gaston County deputy spotted the car and attempted to initiate a traffic stop. The vehicle once again started to speed away.
The suspect began driving at a high rate of speed 321, even crossing the median into oncoming traffic before leading the deputy onto I-85, Williams said.
"He could have caused someone to wreck or had a wreck at that point himself, but luckily no other motorists were involved in any kind of accident," Williams said.
The chase continued on I-85, with the suspect possibly driving at a rate of up to 130 miles per hour, deputies said. It ended off of I-85 near Mile Marker 27 at the Gaston and Mecklenburg County line when the suspect crashed on the side of the road into a tree and was ejected 10 to 12 feet from the vehicle.
Williams said the suspect was taken to the hospital and was listed in stable condition with non-life threatening injuries.
"I would say anytime that you wreck a car in that manner and get ejected from the vehicle, absolutely, you're lucky to be alive," he added.
When the suspect is released from the hospital, he will first face traffic violation charges in Gaston County. According to deputies, the man also has outstanding felony warrants in Cleveland and Mecklenburg Counties that he will also face.
Sign up for NBC Charlotte's 5 Things to Know newsletter and get the latest in your inbox each morning.