Without question, the biggest story entering 2018 was who would buy the Carolina Panthers. Former owner Jerry Richardson announced in December he would sell the team after a report from Sports Illustrated unveiled allegations of sexual harassment from Richardson just hours before the Panthers played Green Bay.
RELATED: Alleged victim of Jerry Richardson's misconduct comes forward, SI reports
RELATED: Tepper says Charlotte is the 'logical' place for the Panthers
After weeks of speculation, and reports of Charlotte-based bidders and a Charleston-based businessman showing interest, the wheels for a new owner really began to turn when Pittsburgh Steelers minority owner David Tepper's name began to pop up. Tepper, who purchased a stake in the Steelers about a decade ago, agreed to purchase the team for around $2.2 billion in May.
Despite reportedly bidding less than Ben Navarro, Tepper was already vetted and established in the league. He was also the NFL's second-wealthiest owner, with Forbes valuing Tepper at about $11 billion. The sale officially closed in July.
After buying the team, Tepper was a fixture at all Panthers functions, from training camp to the sidelines of games, meeting fans and helping change the Panthers culture. Among the changes Tepper brought were a heightened awareness of social justice and the desire for an indoor practice facility/team headquarters.
Bob Donnan
And perhaps the most emotional moment was when Tepper welcomed Chancellor Lee Adams and his grandmother, Saundra Adams, to a Panthers game. Adams is the son of Rae Carruth, a former player who spent 19 years in prison for conspiring to kill Adams' mother.
Kemba Walker cemented his status as one of the greatest Hornets ever when he surpassed Dell Curry on the team's all-time scoring list on March 28.
Walker accomplished the feat with 21 points against Cleveland, pushing his career total past Curry's 9,839 points. And he did it all in just seven seasons as the cornerstone of the new-generation Hornets.
PHOTOS: Kemba Walker through the years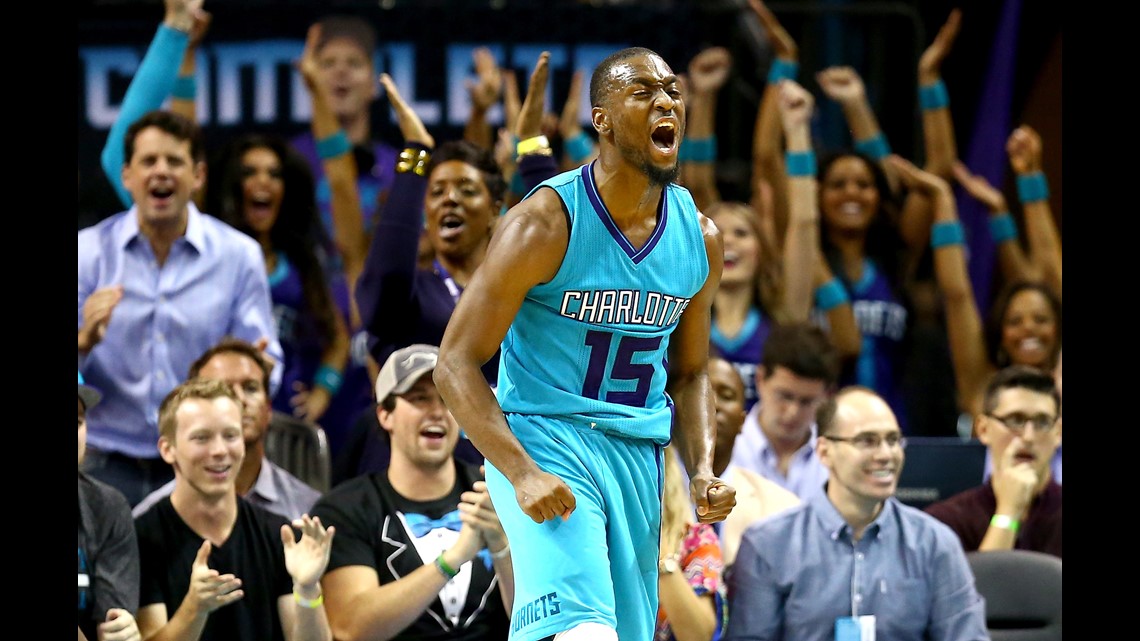 Team owner Michael Jordan released a statement after the game praising Walker's feat.
"I'm really happy for Kemba. Becoming a franchise's all-time leading scorer is a big accomplishment and it's a testament to his hard work, dedication and passion for the game of basketball. He exemplifies what it means to be a Hornet. His effort, leadership and commitment to our team and the City of Charlotte is second to none. I'm proud to have him on our team. Congratulations, Kemba!"
If 2018 wasn't the year of Kemba, it was definitely the Year of CMC. The Panthers' second-year running back proved that he is the versatile weapon the team hoped he'd be when they picked him No. 8 overall in the 2017 NFL Draft.
With Cam Newton and Greg Olsen struggling with injuries throughout the season, McCaffrey kept on running around, through and over defenders en route to a new league record for receptions in a season by a running back. Through 15 games, McCaffrey's 106 receptions are also the most by any Panther in a single season.
And if he totals 75 yards against the Saints in the season finale, he'll be just the third player in NFL history to hit 2,000 yards in his first or second season.
To say the future's bright for McCaffrey would be an understatement. If Newton and Olsen get back to full strength in 2019, don't be surprised if McCaffrey finds another team record to break.
Bob Donnan
It was bound to happen eventually. And it wasn't even close. The University of Maryland-Baltimore County pulled off the most shocking upset in NCAA Tournament history on March 16, defeating No. 1 overall seed Virginia 74-54.
Senior guard Jairua Lyles scored 28 points to lift the Retrievers to the historic win. And to make things even better, UMBC's official Twitter account instantly became one of the best follows during the tournament.
Head coach Ryan Odom came out of the deal in good shape, too. His contract had a provision awarding him $10,000 for advancing to the Round of 32 in the big dance.
There are few names in Panthers history as well-known and beloved by fans as Steve Smith. So when the legendary wide receiver — who's had a few contentious moments with the Panthers (mostly with former general manager Dave Gettleman) — went out of his way to praise the team's draft pick, it got our attention.
"He's on your wide receiver board at number one because he's a playmaker," Smith said. "You said he's a little bit raw, I disagree. I think he can run every route on the route tree. A Ph.D. in route running. He can line up in the slot, he can line up outside; he's elusive, he'll run through you, he'll run around you, and he'll run away from you."
"If you really want to know the truth of how I feel, they have never been able to replace me. Until today," Smith said.
Moore tried to downplay Smith's comments but you can't just dust off that kind of compliment. Especially when you consider that Steve Smith isn't one to give out free praise like that.
"That's kind of great coming from him. I just got to go in there and play my game. If he said that, that's a high honor. But I'm just going to go in there and be the best me," Moore said.
As for Smith, he was welcomed back by the Panthers as an honorary captain for the Monday night game against New Orleans. He followed it up by rocking a Panthers holiday sweater on NFL Network.
After six seasons under the leadership of Brad Lambert, Charlotte 49ers athletic director Mike Hill decided to make a change. After announcing the dismissal of Lambert, it was reported that Hill offered then-James Madison coach Mike Houston the position. But Houston decided to take the head coaching job at East Carolina.
Next on the list for Hill was Healy. An energetic 33-year-old with an impressive recruiting resume. Healy pulled in the No. 1 recruiting class in the FCS ranks in 2016 while at Austin Peay and guided the Governors to one of their best seasons.
Michael Jordan, Wilt Chamberlain, Kobe Bryant, Tracy McGrady, "Pistol" Pete Maravich. And Kemba Walker. That's it, the whole list of players who have followed a 60-point game with a 40-point performance in their next outing.
Walker gave Hornets fans plenty to be thankful for in mid-November when he rang up the Boston Celtics for 43 points in a 117-112 victory. And at the time, Walker led the NBA in scoring.
PHOTOS: The top 10 Charlotte sports moments of 2018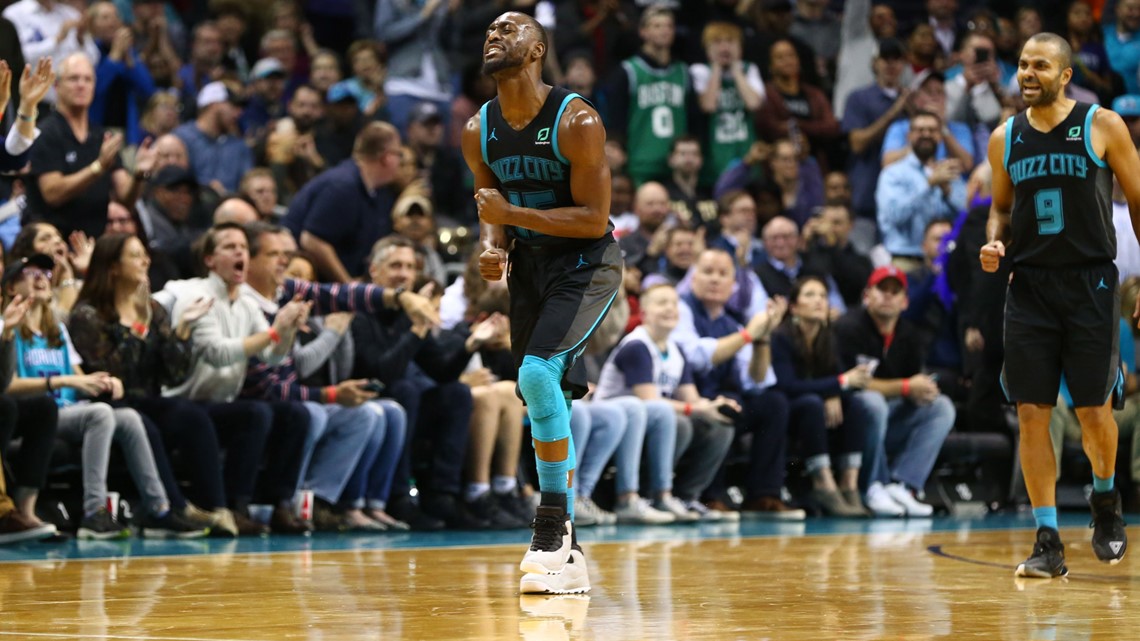 Buzz City was roaring with MVP chants as Walker hit 40 points. After the game, Walker struggled to express how he felt.
"It's an unbelievable feeling to hear those chants," Walker said. "I don't even know what to say. I'm lost for words, honestly. It was a special moment."
With the Panthers in the middle of a long losing streak, Christian McCaffrey was a bright spot for Carolina fans. Against Seattle, McCaffrey set a new franchise record for scrimmage yards in a game with 237 yards (125 rushing, 112 receiving) against the Seahawks.
In addition to a total yards record, McCaffrey became the first Panther to hit 100 yards on the ground and in the air in a single game.
Bob Donnan
When Benjamin played for the Panthers, Cam Newton was one of his closest allies. Newton lamented the loss of Benjamin when he was traded to Buffalo midway through the 2017 season, saying Kelvin "is the person you want" when the going gets tough.
Fast forward to the 2018 preseason. When asked by reporters about his time with the Panthers, Benjamin didn't hold back and unloaded on everyone, Cam included.
"Truly, I just think Carolina was bad for me. It was a bad fit from the get-go. If you would've put me with any other quarterback, let's be real, you know what I'm saying? Any other accurate quarterback like [Aaron] Rodgers or Big Ben [Roethlisberger] — anybody! — quarterbacks with knowledge, that know how to place a ball and give you a better chance to catch the ball. It just felt like I wasn't in that position."
When the Panthers hit the road for a preseason game in Buffalo, Newton made it a point to ask Kelvin what's up. The incident was caught on video, but it's hard to tell what was said, other than the body language didn't give a good vibe.
The aftermath drew praise, criticism and comments from nearly everyone on social media. Rapper Ice Cube appeared on NFL Network and took Cam's side. Sorta.
"I think the youngster Benjamin needs to check himself before he wrecks himself," he said. "You know, he was popping off about Cam and you've got to see that man sometime, and when you see him, come on, know what you're gonna say. Stand up for what you said."
"Cam was showing that, 'I need to know what's up,' it ain't no physical thing, I got my hands behind my back," Ice Cube said. "We need to talk about this man to man, face to face, nose to nose, and it seemed like Benjamin didn't want none of that smoke."
Facing sagging attendance and TV ratings, NASCAR needed some sizzle. That's when Speedway Motorsports, owner of Charlotte Motor Speedway and several other tracks on the circuit, stepped to the plate and announced way back in 2017 that a Charlotte road course would be added to the schedule in 2018.
On top of that, the first-of-its-kind race was an elimination race in the NASCAR playoffs. The 2.4-mile layout used pretty much all of the existing 1.5-mile oval race fans are familiar with and an infield road course totaling in 17 turns.
When the dust settled at the end of the inaugural Bank of America 400K, it was Ryan Blaney standing in victory lane. Blaney was the unlikeliest of winners, especially considering he was in third coming into the final turn.
Seven-time champion Jimmie Johnson got into the turn way too fast and spun, collecting Martin Truex Jr. Blaney slipped past both and earned his only victory of the season and will forever be the first winner on the radical layout that was a hit with fans and NASCAR insiders alike.